CREATING CLEAN COMMUNITIES ONE PROPERTY AT A TIME WHILE SPREADING POSITIVITY. WE ARE NORTHARK.
Commercial Washing Bella Vista, AR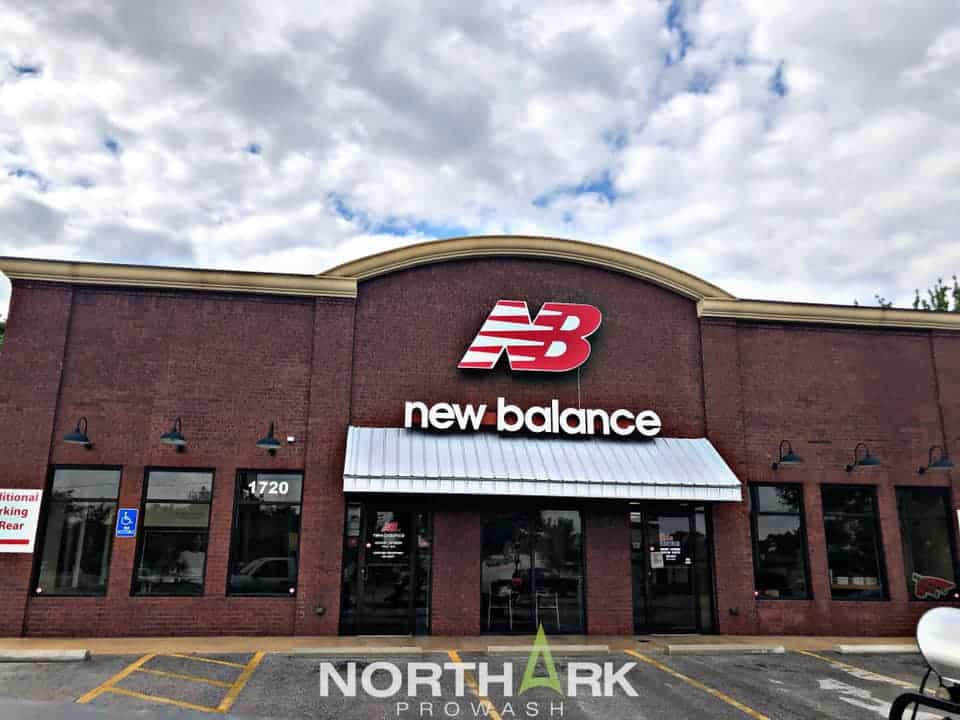 Parking Lot Power Washing Services Bella Vista, AR
Residents Trust
The enthusiastic cleaning crew from NorthArk ProWash LLC is happy to provide reliable parking lot power washing services and other commercial washing Bella Vista, AR, services for customers in the area. We pride ourselves on maintaining and transforming the exterior surfaces of commercial properties in Bella Vista and the surrounding communities, too. Our professionals have the skills and training to clean all types of outdoor surface areas. We welcome the chance to work with you on your commercial power washing and commercial pressure washing services anytime during the year. When you are searching for a Bella Vista commercial power washer near me, please look no further than our experienced team from NorthArk ProWash LLC. We are excited to speak with you!
Searching for Bella Vista
Commercial Power Washer Near Me?
NorthArk ProWash LLC is a growing and thriving commercial pressure washing company in the region. We enjoy working with commercial customers because we know the value of keeping your commercial property clean and welcoming for all your customers and teammates. The services we offer include; commercial building power washing, commercial gutter cleaning, commercial concrete cleaning, and more. We clean outdoor surfaces from the top of your commercial building to the edge of your parking lot. Our team members use professional-grade machinery and environmentally-safe cleaners to clean all outdoor surfaces and help keep your property clean and safe for everyone to enjoy.
We recommend that commercial property owners and managers have the outdoor surfaces around their business property cleaned routinely. Instead of waiting for signs of dirt, mold, mildew, algae, pollen, and other substances to appear on your property, enhance the beauty and cleanliness of your place through routine commercial pressure cleaning services. Exterior cleaning services will increase the curb appeal of your business, help maintain a healthy environment around the perimeter of your property, and will increase the value of your commercial property, too.
The experienced cleaning crew from NorthArk ProWash LLC would like to be the trusted professionals you call upon every time you have exterior cleaning projects on your list of things to do. We are a locally-owned and operated company, and we take great pride in helping our neighbors care for their valuable commercial property.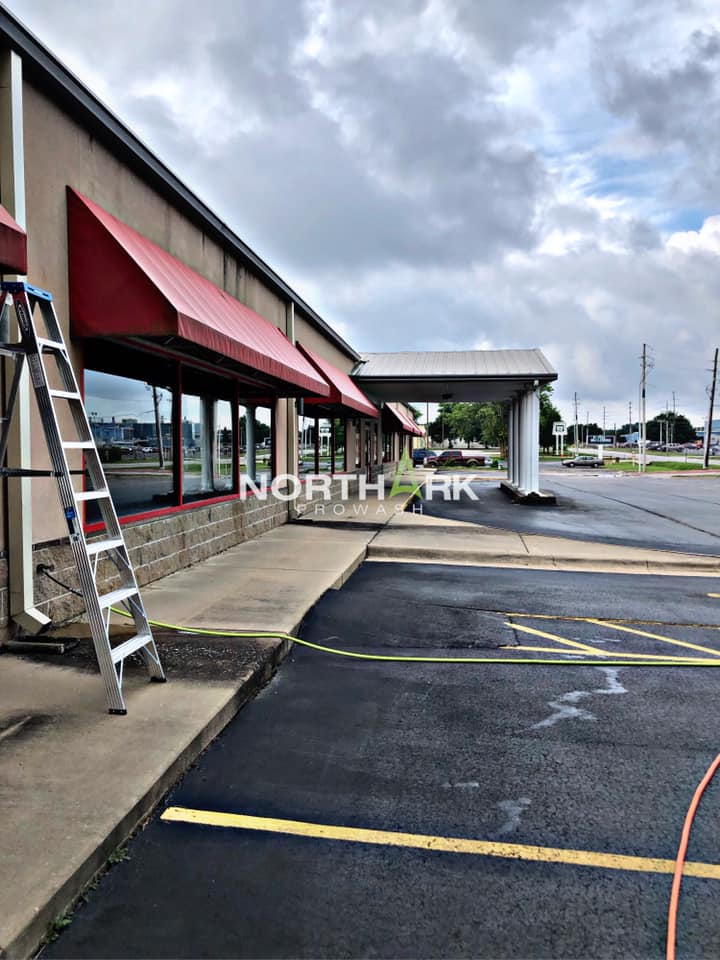 We hired *COMPANY NAME* for *SERVICE* and couldn't be happier with their service! From start to completion they were professional, on time, friendly, and were a pleasure to work with.
We couldn't be happier after the *SERVICE* service from *COMPANY NAME*. We will definitely be hiring them again in the future.
*COMPANY NAME* did an amazing job on our home. We would definitely recommend this company to anyone looking for professional *SERVICE*!
I highly recommend *COMPANY* to anyone who's looking for *SERVICE*. They were very thorough and reasonably priced as well!

CREATING CLEAN COMMUNITIES ONE PROPERTY AT A TIME WHILE SPREADING POSITIVITY. WE ARE NORTHARK.
Expert Commercial Exterior Cleaning Services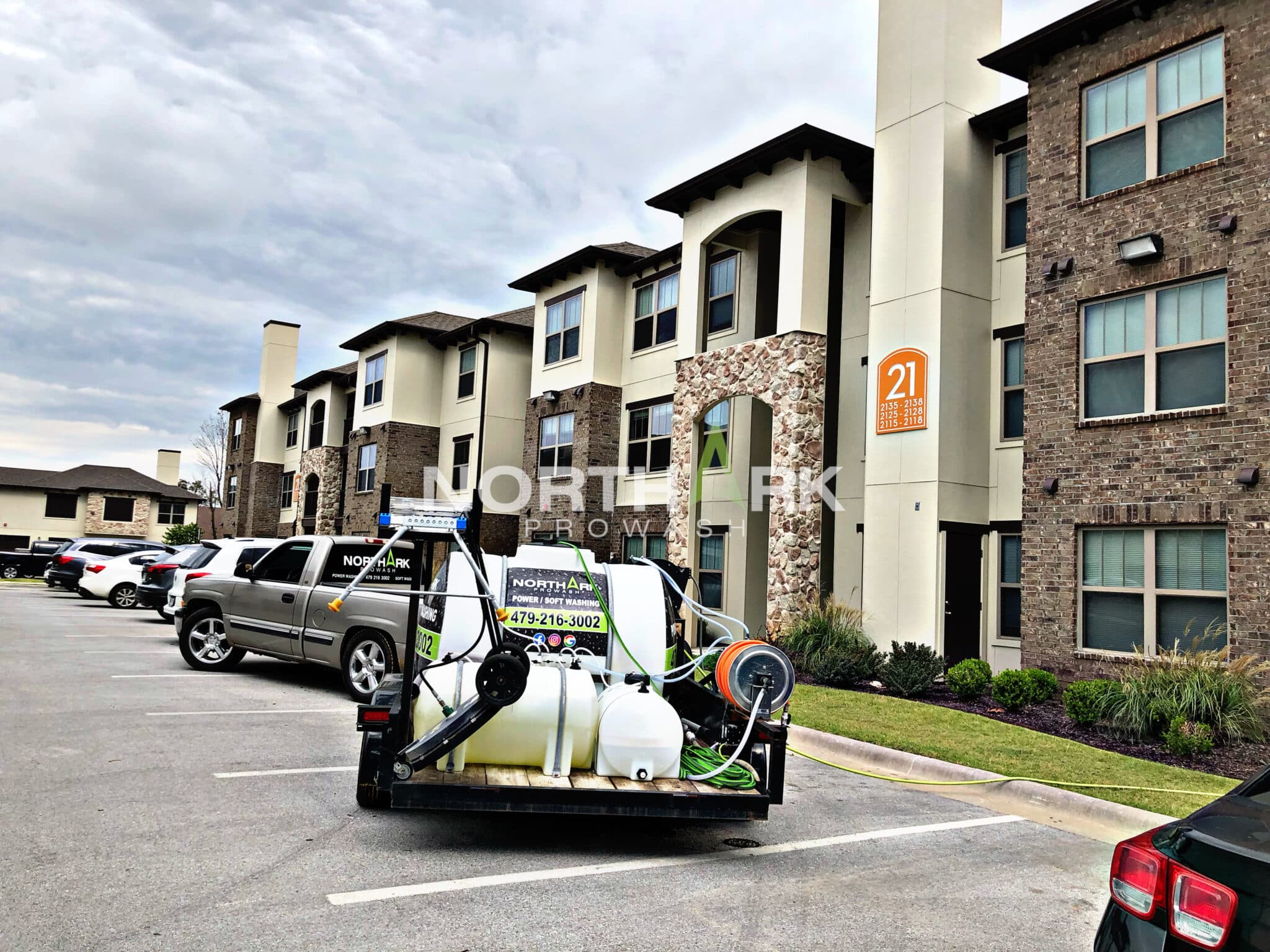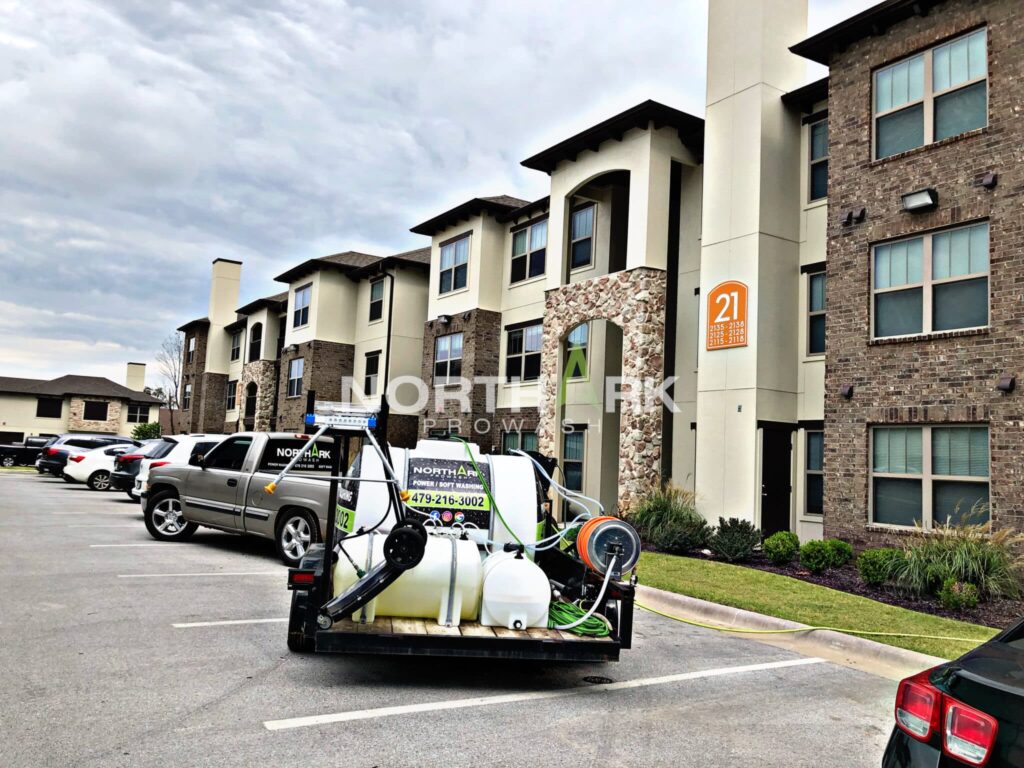 Top-Rated Commercial Building Power Washing
in Bella Vista, AR
As you will see on social media sites and by word-of-mouth with other residents, we have worked diligently to provide top-rated services and earn the respect of previous clients. We aim to earn your trust and loyalty with dedicated services, open communication, and reliable results. We understand your commercial property is a significant investment for you, and we want to be your trusted partner in helping you care for the exterior surfaces around your place.
Bella Vista is a welcoming and scenic community that is home to around 32,000 residents. Situated just south of the Missouri border, Bella Vista, Arkansas, residents can enjoy easy access to nearby Springfield, MO, and Oklahoma City, OK. The Bella Vista community is a friendly place to live in or visit. The city has multiple dining options, fun retail shops, family-friendly entertainment venues, and vibrant outdoor recreational venues.
The Blowing Springs Park is a nice local park that offers a good place to view wildlife, take photos, and enjoy mountain biking, hiking, and many other outdoor activities. You may also want to check out the many watersports you can do on Loch Lomond. This local lake encompasses over 450 acres and is a great place to paddleboard, fish, waterski, and take in the sights of the beautiful scenery. Bella Vista is a peaceful, inviting city for people of all ages. The community offers many things to explore and many nice accommodations for guests and visitors.    
Call Today for
Commercial Power Washing in Bella Vista, AR
If you are a business owner in the Bella Vista community or the surrounding area and you have a list of outdoor surface cleaning projects to do, then please reach out to the pros from NorthArk ProWash LLC and let us take care of the work for you. Our team members have access to top-of-the-line cleaning supplies, advanced training, and knowledge to clean all types of outdoor commercial materials. We work safely and always follow safety guidelines set by the industry. We want our customers to know you can trust us to take care of your cleaning projects, your property, and people around the cleaning area, too.
If you would like to learn more about the commercial washing Bella Vista, AR, services we offer to our customers, please contact a team member from NorthArk ProWash LLC at your earliest convenience. Once we hear about the projects you have in mind for us to complete, we will provide a free estimate and project details so that you will be completely informed of our services. Our professionals are available year-round, and we look forward to working with you anytime!