CREATING CLEAN COMMUNITIES ONE PROPERTY AT A TIME WHILE SPREADING POSITIVITY. WE ARE NORTHARK.
Pressure Washing Bella Vista, AR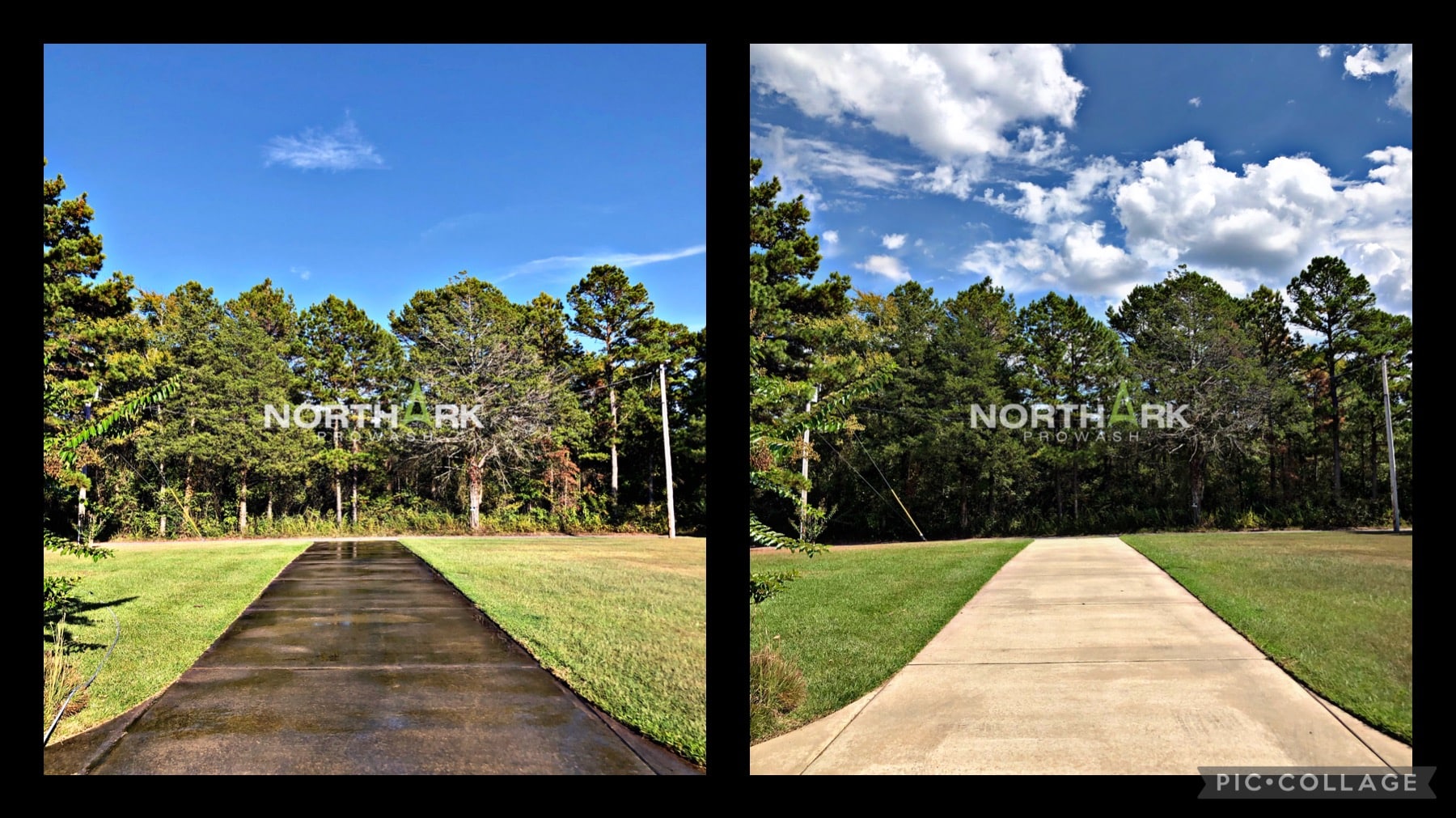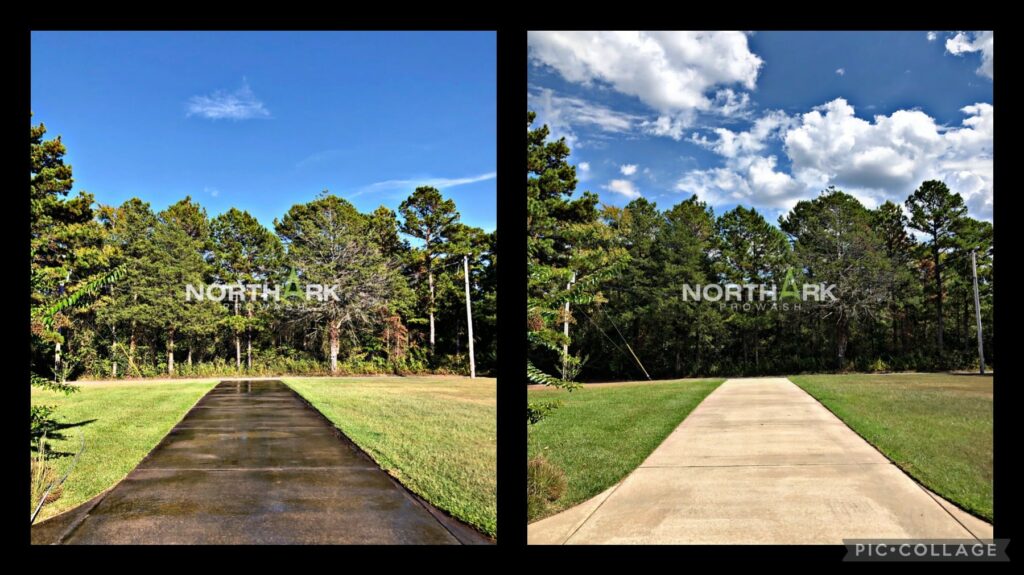 Power Washing Bella Vista, AR
Residents Trust
If you are a homeowner or commercial business owner in the area, then you know the value of taking care of your property's exterior surfaces throughout all seasons of the year. Maintaining outdoor surfaces enhances the curb appeal of your property, helps increase the value of the place, and will help protect your building supplies, too. If you have been thinking about cleaning the exterior surfaces around your property and you have been looking for Bella Vista pressure washing near me services, then please reach out to the talented cleaning crew from NorthArk ProWash LLC. We provide top-quality pressure washing services and power washing services for all property owners in the community. Our cleaning enthusiasts are available year-round, and we look forward to hearing from you anytime!
NorthArk ProWash LLC is a full-service pressure washing company. We are locally owned and operated, and our team members understand the environmental challenges that property owners experience in the area. Our dedicated team works with residential and commercial property owners to enhance the beauty of their place and help keep the community clean and welcoming. We know your home or business is an important place to you, and we will do everything we can to help you care for your home or business safely and thoroughly.
Searching for Bella Vista
Pressure Washing Near Me?
When you are searching for residential power washing services near me or commercial pressure cleaning near me companies, you will find a variety of companies in the region. The experts from NorthArk ProWash LLC hope to be the pressure cleaning company you call upon with all your exterior surface cleaning needs and projects. We work carefully and diligently to earn your trust and respect, and we want to become your pressure-washing company for current projects and future needs, too.
The team members from NorthArk ProWash LLC enjoy meeting our neighbors and helping people restore the beauty of their homes and businesses. We offer a wide array of services so that you can choose from the exterior surface cleaning options we provide our customers. Our professionals have access to professional-grade machinery and cleaning supplies that enable us to offer the transformative and trustworthy services you expect. Our crew has the advanced training, hands-on experience, and knowledge to clean all outdoor surfaces safely and expertly. We will wash away traces of dirt, pollen, mold, mildew, algae, insect nests, and any other substance that has developed on your property's outdoor surfaces.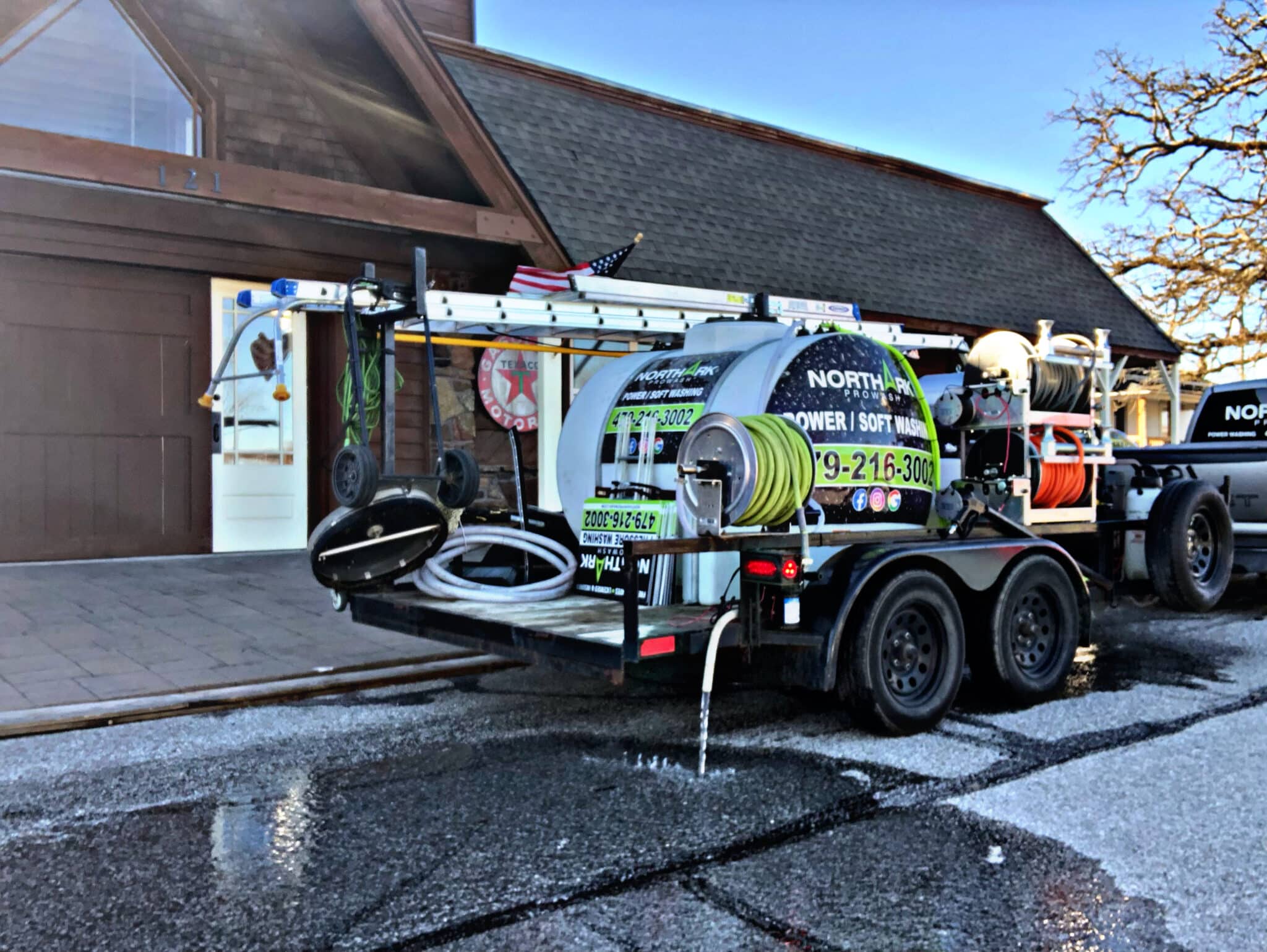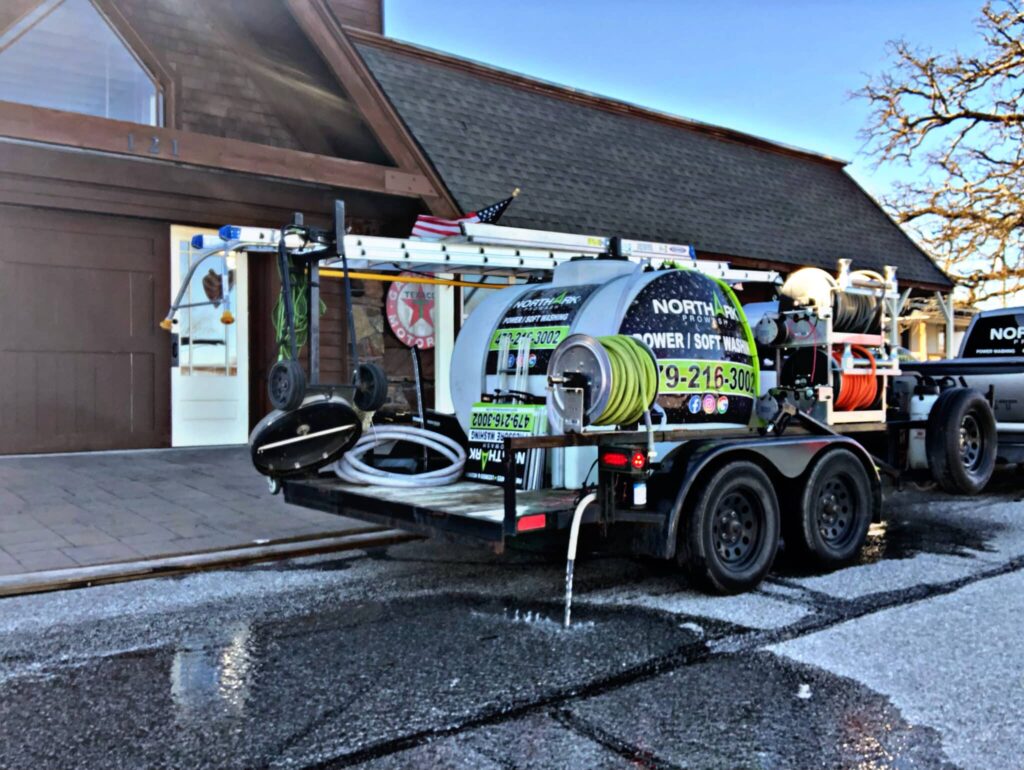 We hired *COMPANY NAME* for *SERVICE* and couldn't be happier with their service! From start to completion they were professional, on time, friendly, and were a pleasure to work with.
We couldn't be happier after the *SERVICE* service from *COMPANY NAME*. We will definitely be hiring them again in the future.
*COMPANY NAME* did an amazing job on our home. We would definitely recommend this company to anyone looking for professional *SERVICE*!
I highly recommend *COMPANY* to anyone who's looking for *SERVICE*. They were very thorough and reasonably priced as well!

CREATING CLEAN COMMUNITIES ONE PROPERTY AT A TIME WHILE SPREADING POSITIVITY. WE ARE NORTHARK.
Expert Pressure Washing Services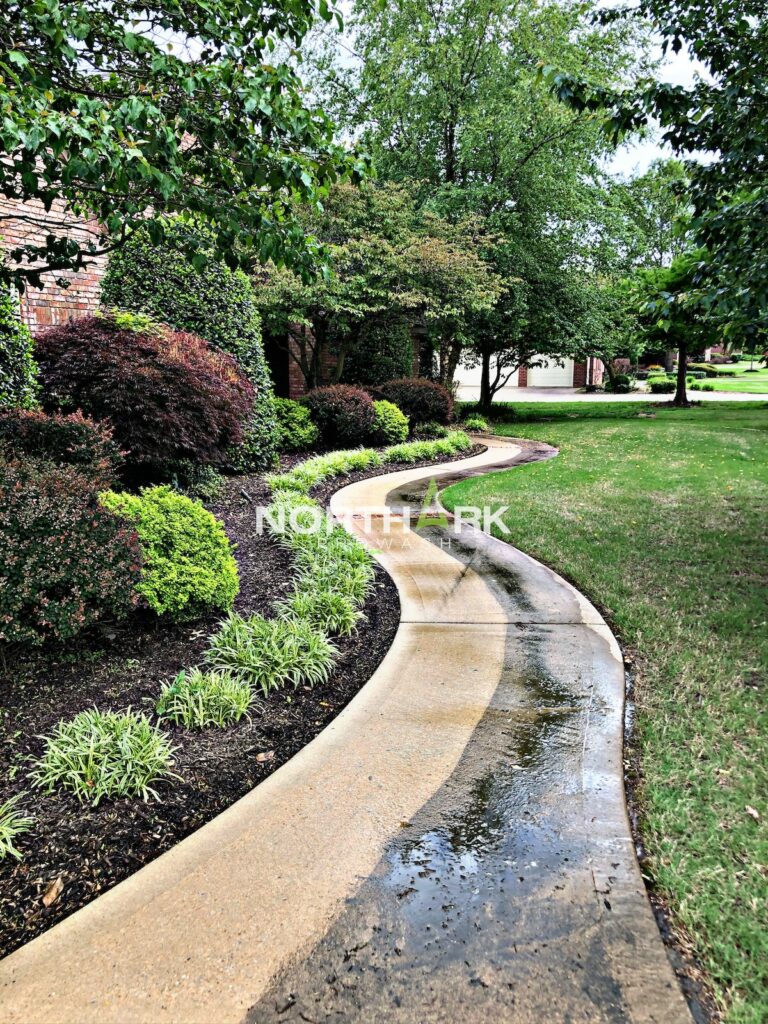 Top-Rated Pressure Washing
Company in Bella Vista, AR
Pressure cleaning can have a significant impact on the beauty and cleanliness of exterior surfaces. Most professionals recommend regular cleaning services for residential and commercial buildings to keep the building supplies in tip-top condition and prevent premature aging and deterioration. The professionals from NorthArk ProWash LLC are glad to work with you for a one-time cleaning service or set up regular cleaning services for your home or business.
Bella Vista is a welcoming community that is home to around 32,000 residents. The city was established in 1917 and was originally known as a favorite summer resort destination. Outdoor recreation is popular in the region, and many people enjoy hiking, golf, boating, fishing, and many other types of outdoor sports. Blowing Springs Park is a popular spot that offers many of those activities, as well as mountain biking and wildlife viewing.
Loch Lomond is a beautiful lake in the community, encompassing over 470 acres. This lake is a wonderful place to enjoy the picturesque views, partake in water-themed activities, dine in one of the lakeside restaurants, or stay in a lakeside accommodation, such as the beautiful Cedar Lodge Resort. Bella Vista is a fun and vibrant place to live or visit.
Call Today for Professional
Pressure Cleaning in Bella Vista, AR
If you reside in the northwestern region of Arkansas and you have been looking for a pressure cleaning or power washing near me company, then please remember our well-established company, NorthArk ProWash LLC. We are proud to offer pressure washing services, soft-wash services, power washing, and more. Our professionals work closely with each customer to determine the needs you have for your home or business. We choose the best cleaning practice for each building material, and we engage in cleaning services that are safe, practical, and effective.
Please contact a representative from NorthArk ProWash LLC at your earliest convenience to schedule your next pressure washing Bella Vista, AR, service. Our team members are glad to answer any questions you may have or provide a free quote for a potential service. Once we all agree to proceed with the pressure cleaning project, our team will arrive at your home or business at the designated time to thoroughly and safely clean the outside surface area. We are excited to work with you, and we look forward to helping you care for your home or commercial property through top-quality pressure cleaning services.