CREATING CLEAN COMMUNITIES ONE PROPERTY AT A TIME WHILE SPREADING POSITIVITY. WE ARE NORTHARK.
Commercial Washing Bentonville, AR
Parking Lot Power Washing Services
Bentonville, AR Residents Trust
A clean and inviting commercial property is a necessity if you want positive first impressions from your customers. At NorthArk ProWash LLC, our commercial pressure washing services were designed to meet the needs and exceed the expectations of business owners in the area. This responsibility isn't one that every commercial power washing company can handle, which is why choosing the right one is so important. You can count on our team to provide you with the best commercial washing Bentonville, AR, has to offer.
At NorthArk ProWash LLC, we are a locally owned pressure washing company that aims to provide high-quality commercial pressure washing services and results. When cleaning your business, you can trust that we have the understanding that each business has its own needs. This means that our team works hard to meet them all. When working with us, you can expect that our services will be fast, reliable, convenient, and cost-effective.
Searching for Bentonville
Commercial Power Washer Near Me?
Our team offers a wide range of commercial pressure washing services which include; parking lot power washing services, commercial gutter cleaning, commercial concrete cleaning, commercial building power washing, and more. Our services carefully and effectively remove mold, stains, mildew, algae, moss, and more from the exterior surfaces of your commercial building and property. These materials will not only affect the look of your property, but they can also cause health issues for your customers and employees. These health issues include respiratory issues and allergies. Your place of business should be a clean and healthy environment to be around. Don't let organic materials hinder that. Not to mention, these materials can eat away at the surfaces of your building. With our services, we will carefully but thoroughly remove these materials and the risks that come with them. We also offer top-rated pressure washing, house washing, roof washing, gutter cleaning, and holiday lighting services.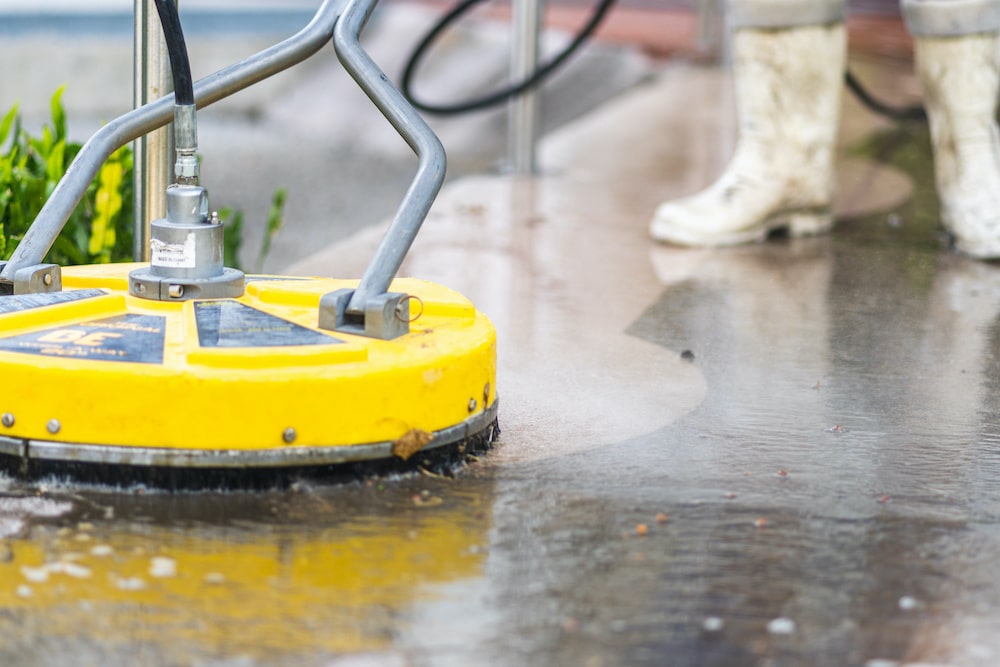 We hired *COMPANY NAME* for *SERVICE* and couldn't be happier with their service! From start to completion they were professional, on time, friendly, and were a pleasure to work with.
We couldn't be happier after the *SERVICE* service from *COMPANY NAME*. We will definitely be hiring them again in the future.
*COMPANY NAME* did an amazing job on our home. We would definitely recommend this company to anyone looking for professional *SERVICE*!
I highly recommend *COMPANY* to anyone who's looking for *SERVICE*. They were very thorough and reasonably priced as well!

CREATING CLEAN COMMUNITIES ONE PROPERTY AT A TIME WHILE SPREADING POSITIVITY. WE ARE NORTHARK.
Top-Rated Commercial Building Power Washing in Bentonville, AR
Call Today for
Commercial Power Washing in Bentonville, AR
We understand how important the cleanliness of your business is and that maintaining your investment is necessary. We also know that, as a business owner, you have a lot on your plate. When partnering with an experienced company like us, you can rest assured knowing that the cleaning and sanitizing of your property is one less thing you need to worry about.
Are you ready to experience a higher level of commercial pressure cleaning? Have you been looking for Bentonville commercial power washer near me? Our commercial pressure washing services at NorthArk ProWash LLC provide a healthier and safer environment for your customers and employees and protect your investment from damage and several different safety hazards. Let us deliver your property with top-notch and reliable commercial pressure washing services that you can trust. We are here to help whether you need a one-time cleaning or routine cleanings. Your property is seen by everyone who walks in and out of your commercial building, and we will make sure your business looks its very best. For more information on our commercial washing services, the other pressure washing services we offer, or for a free quote, make sure you get in touch with our team in Bentonville, AR, today!