CREATING CLEAN COMMUNITIES ONE PROPERTY AT A TIME WHILE SPREADING POSITIVITY. WE ARE NORTHARK.
Christmas Lighting Installation Bentonville, AR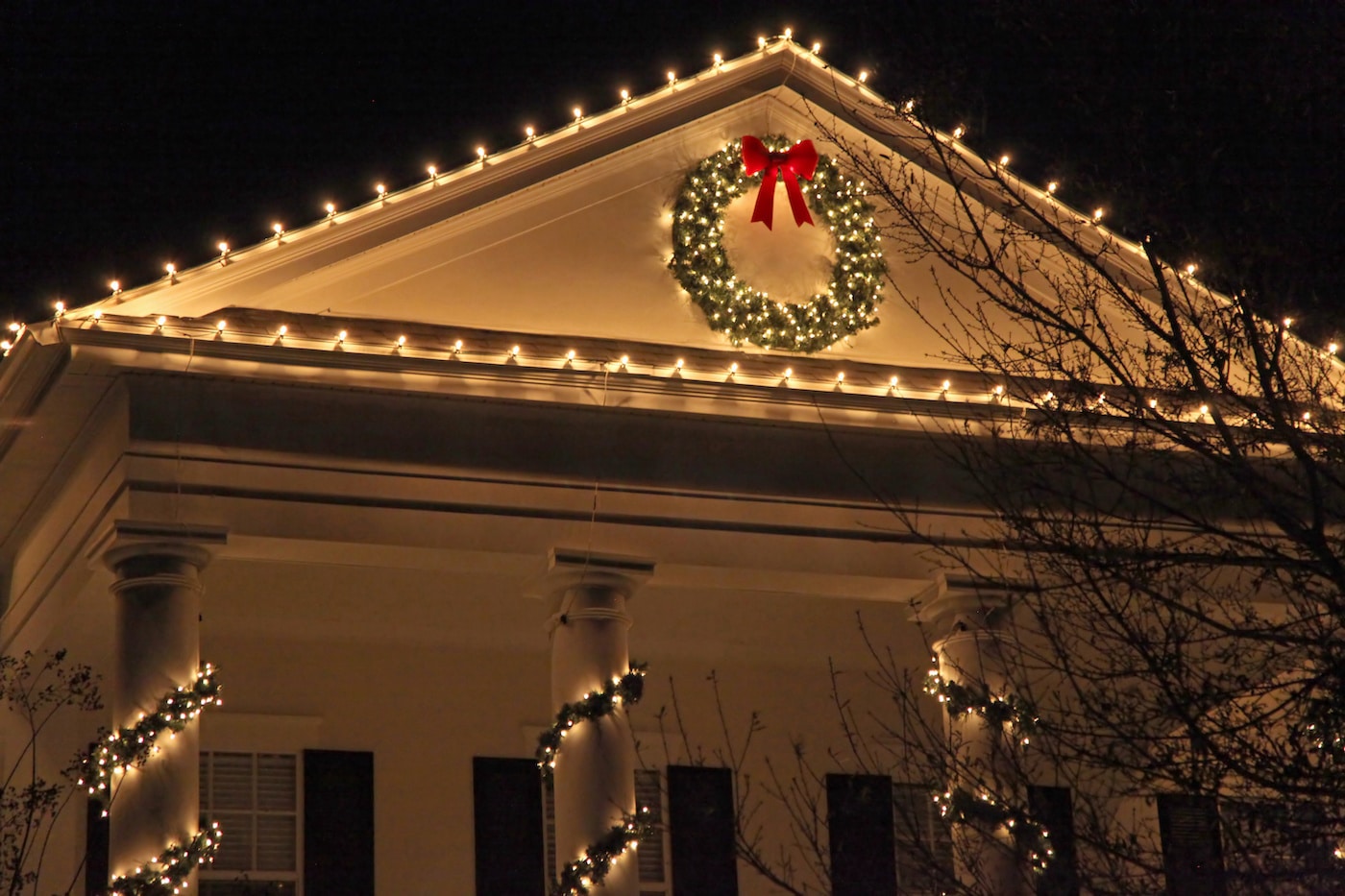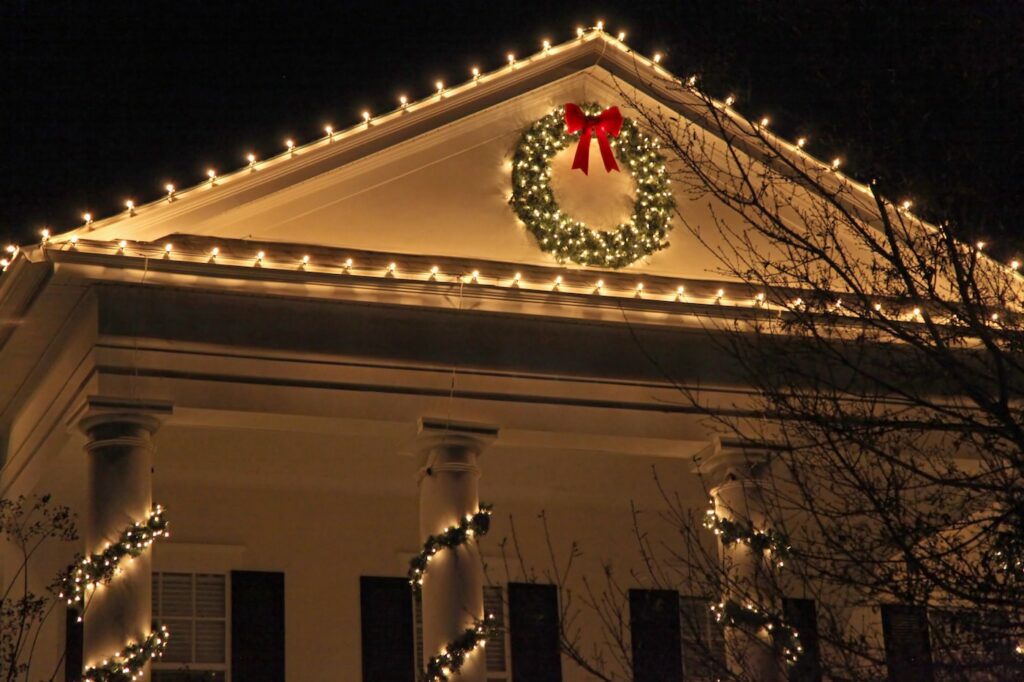 Searching for Bentonville
Christmas Light Installers Near Me?
Do you love the holiday season but getting up on a ladder to hang up the lights is starting to get a little old? If you're starting to lose your luster for hanging up Christmas lights yourself, that doesn't mean you have to go without them this holiday season. Instead, call the Bentonville Christmas light installers near me at NorthArk ProWash LLC a call to set up an appointment.
We can be reached either by phone or email. Give us a ring or send an email to northarkprowash@gmail.com to get started and to get a quote on our pricing packages. One call to us is all it takes to design your very own Christmas light display in as little as a few hours. 
When you hire a professional holiday lighting company in Bentonville, AR, the biggest benefit is that it can save you from having to hang up lights yourself. Whether your schedule just doesn't allow for it or you don't want to do it, hiring a Christmas lighting installation professional like NorthArk ProWash LLC can be a huge help.
However, this is far from the only benefit of using a professional holiday outdoor lighting company. While the lights you get from your local store are fine, the ones used by a professional company are always of the highest quality. The majority of the Christmas lights used are commercial-grade LEDs, giving off an even better shine than what you already own.
Furthermore, using a professional guarantee that all your lights will be straight. When you're trying to hang up lights yourself, it can be a struggle to get them to hang off the house evenly. But with us, you never have to worry about this. Our team will make sure they look great – and remain great – throughout the holiday season. This guarantee extends to bulb replacements and any repairs you may need.
Holiday Lighting
Bentonville, AR Residents Love
Homeowners in Bentonville, AR love to get a professional holiday lighting installation to make their houses stand out. However, commercial property owners love these services just as much.
As a commercial property or business owner, you may be looking for a quality lighting display that matches your existing decor or company branding. Not only can we offer a wide variety of colors for you to use, but we can meet with you to help you come up with a custom commercial holiday lighting display.
This lighting display not only incorporates the building itself, but takes advantage of its unique architecture, as well as your fencing, and landscaping to create something that draws the eye and truly stands out. If you're interested in finding out more about our commercial Christmas lights, contact us for a quote. At NorthArk ProWash LLC, we have over 20 years of experience working with residential and commercial outdoor Christmas lights. Even if you're not sure what kind of lighting display you want or what would work best, don't worry. We can offer up suggestions based on your property and budget.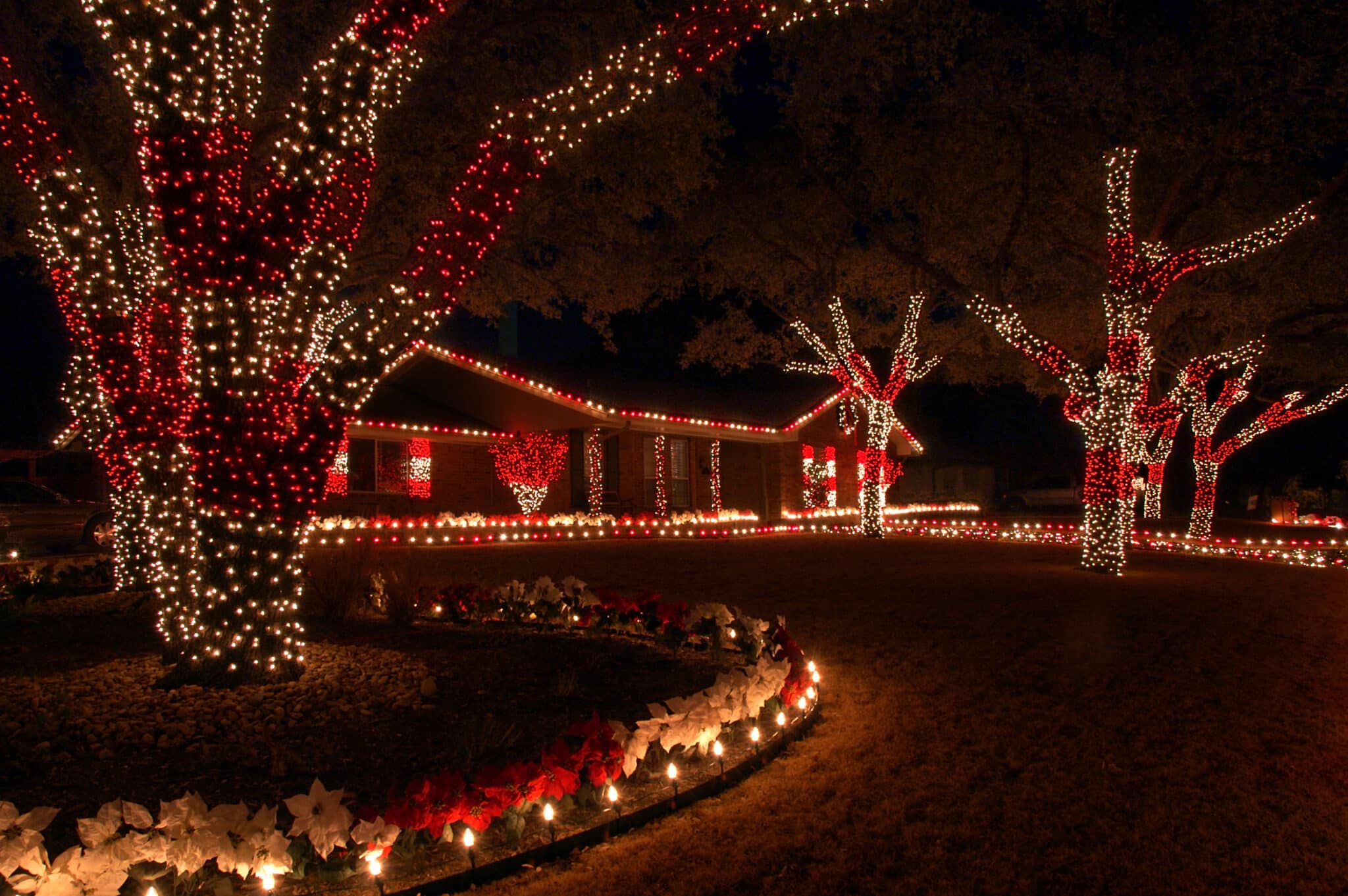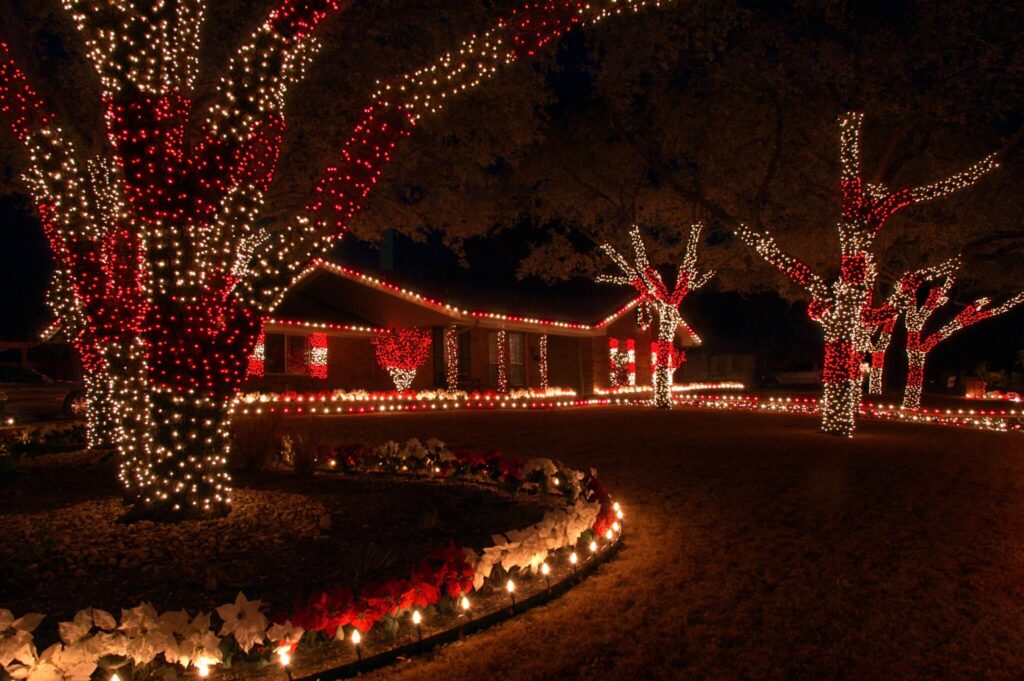 We hired *COMPANY NAME* for *SERVICE* and couldn't be happier with their service! From start to completion they were professional, on time, friendly, and were a pleasure to work with.
We couldn't be happier after the *SERVICE* service from *COMPANY NAME*. We will definitely be hiring them again in the future.
*COMPANY NAME* did an amazing job on our home. We would definitely recommend this company to anyone looking for professional *SERVICE*!
I highly recommend *COMPANY* to anyone who's looking for *SERVICE*. They were very thorough and reasonably priced as well!

CREATING CLEAN COMMUNITIES ONE PROPERTY AT A TIME WHILE SPREADING POSITIVITY. WE ARE NORTHARK.
The Christmas Lighting Experts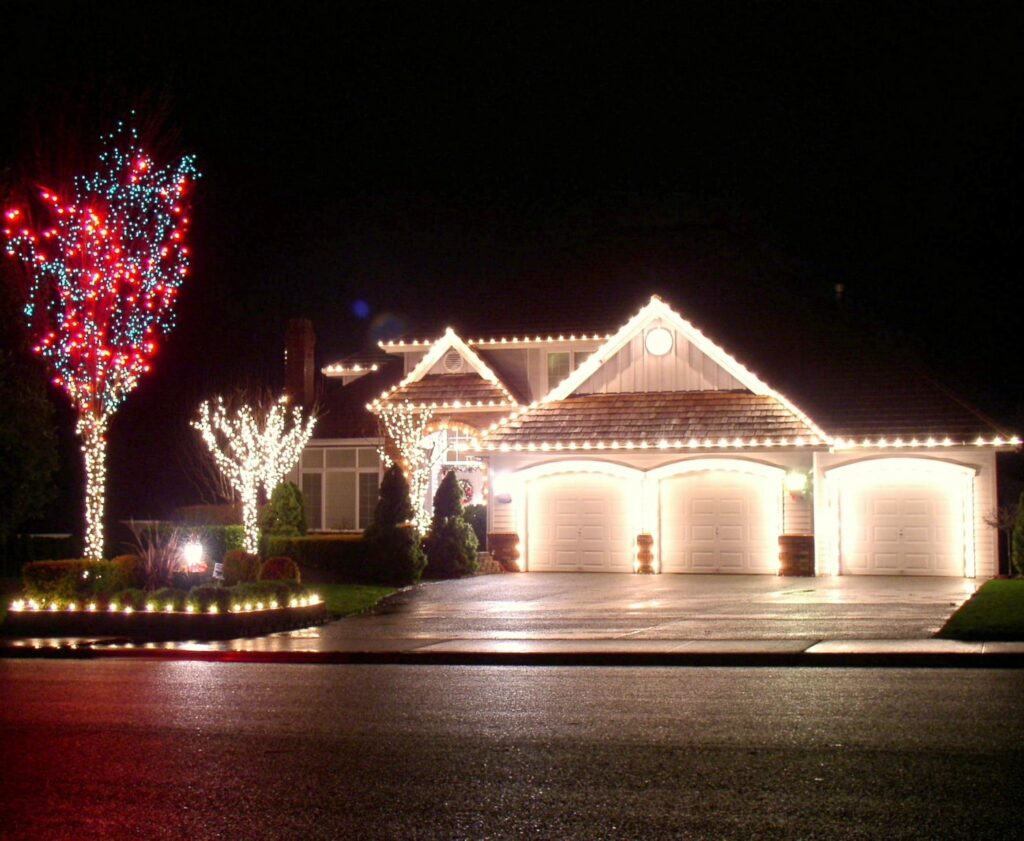 Professional Holiday Lighting
Company in Bentonville, AR
It can be stressful trying to find someone to hang your holiday lights in Bentonville. As such, you may turn to Google to type in "holiday lighting installation near me." However, why add that to your already busy to-do list? Instead, call the team at NorthArk ProWash LLC.
Getting us to hang up and take down your Christmas lights removes stress and gives you more time to focus on work and preparing for all the festivities of the holiday season. Check out our reviews to see what our clients have to say about our holiday lighting Bentonville, AR services!
Call Today for Holiday Lighting
Installation in Bentonville, AR!
Whether you're looking to add some bright, festive lights to your Bentonville home or business, there's no one better to turn to than NorthArk ProWash LLC. We can have your property dazzling in as little as an hour.
As a full-service holiday lighting company, we pride ourselves on offering clients the very best experience, both in terms of customer service and quality products. Before hanging up your lights, we'll assess your electrical system to make sure that your home or commercial property can withstand the type of lighting package you want. This is just another reason why turning to a professional like NorthArk ProWash LLC is beneficial; we care about your safety.
If you want to see what our custom lighting displays look like, we welcome you to check out our gallery. Contact us today to bring your holiday lighting vision to life tomorrow! We're open for services Monday through Saturday to offer flexibility with your busy schedule.