CREATING CLEAN COMMUNITIES ONE PROPERTY AT A TIME WHILE SPREADING POSITIVITY. WE ARE NORTHARK.
Gutter Cleaning Bentonville, AR
Gutter Cleaning Company Bentonville, AR
Residents Trust
Have you been looking for Bentonville gutter cleaning near me? Look no further! Having clean gutters is a necessity for them to do their job. When your gutters are neglected, they begin to fill up with debris, leaves, twigs, pine needles, and even nests. This makes it difficult for your gutters to allow water to flow freely. When your gutters are clogged it can cause several different issues like water damage, basement flooding, damage to your gutters, foundation issues, and more. To prevent these issues, your gutters should be cleaned routinely. At NorthArk ProWash LLC, we will carefully remove any debris in your gutters to ensure that your gutters can get back to working the way they should. 
Have you been searching for Bentonville gutter cleaning near me? At NorthArk ProWash LLC, we are a gutter cleaning company that focuses on providing our residential and commercial customers with high-quality services, results, and customer service. To begin your gutter cleaning service, we will inspect your gutters, scoop out all of the debris, and then we will flush the downspouts to make sure that your gutters are completely clear and no longer clogged. We will also ensure that both the inside and outside of your gutters are clean and debris free. By doing this, we will boost the curb appeal of your gutters and make them look as good as new. We also offer top-rated house washing, roof washing, pressure washing, commercial pressure washing, and holiday lighting services.
Searching for Bentonville
Gutter Cleaning Near Me?
Our company provides gutter cleaning Bentonville, AR relies on. Since gutters are often neglected due to homeowners not wanting to clean their gutters themselves. This home project is often dreaded by homeowners. Having to balance on a ladder while scooping out debris isn't an ideal way for homeowners to spend their afternoon. Not to mention, it can be dangerous. Don't risk hurting yourself on the ladder to clean your gutters when you can trust a team like us to do it for you. Rain gutter cleaning isn't for everyone, and we understand that. However, when your gutters are neglected, they are not only at risk of damage, but they can be unsightly. When your gutters are filled to the top with debris, it can be an eyesore. This is why we offer convenient and affordable gutter cleaning in Bentonville, AR. Professional gutter cleanings can increase the value of your home, enhance your gutter's curb appeal, and improve the aesthetics of your property. You no longer need to find gutter cleaning companies near me with our team.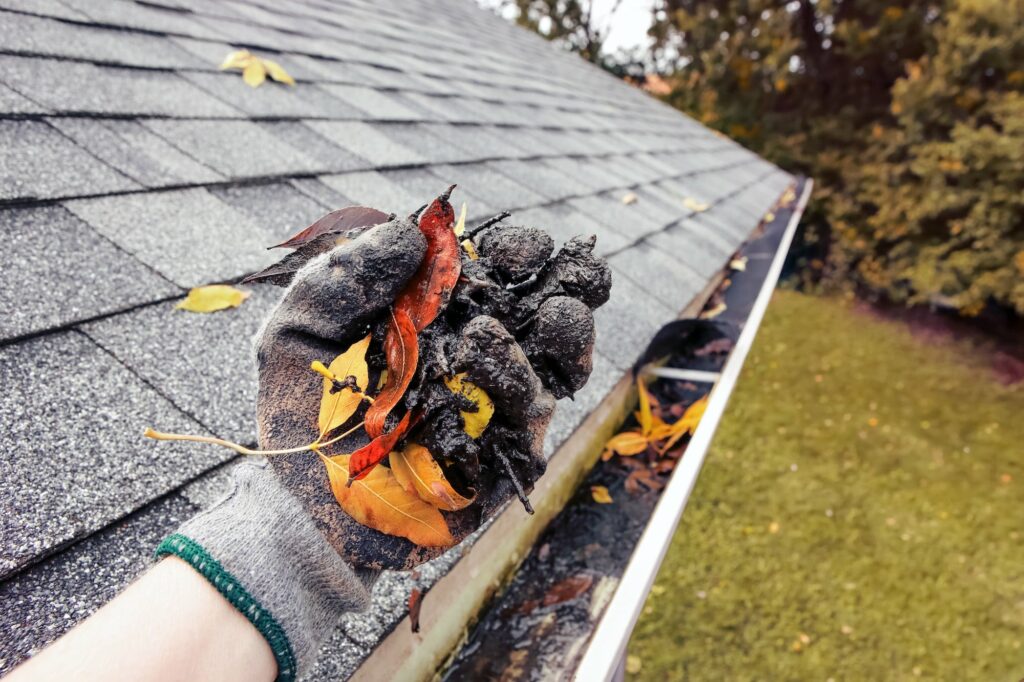 We hired *COMPANY NAME* for *SERVICE* and couldn't be happier with their service! From start to completion they were professional, on time, friendly, and were a pleasure to work with.
We couldn't be happier after the *SERVICE* service from *COMPANY NAME*. We will definitely be hiring them again in the future.
*COMPANY NAME* did an amazing job on our home. We would definitely recommend this company to anyone looking for professional *SERVICE*!
I highly recommend *COMPANY* to anyone who's looking for *SERVICE*. They were very thorough and reasonably priced as well!

CREATING CLEAN COMMUNITIES ONE PROPERTY AT A TIME WHILE SPREADING POSITIVITY. WE ARE NORTHARK.
Top-Rated Gutter Cleaning Service in Bentonville, AR
Call Today for
Rain Gutter Cleaning in Bentonville, AR
If it's been a while since you have had your gutters cleaned, you're likely overdue. Gutters should be cleaned at least twice a year or sooner if you live under a lot of trees. If you've been searching for gutter cleaning services near me, we're here to help! At NorthArk ProWash LLC, we have what it takes to unclog your gutters and provide you with a clean and clear gutter system. We strive to become your go-to company for all of your pressure washing or gutter cleaning needs. For more information on our gutter cleaning services or for a free quote, reach out to our team in Bentonville, AR, today!