CREATING CLEAN COMMUNITIES ONE PROPERTY AT A TIME WHILE SPREADING POSITIVITY. WE ARE NORTHARK.
Commercial Washing Fayetteville, AR
Parking Lot Power Washing Services
Fayetteville, AR Residents Trust
NorthArk ProWash LLC is a reliable commercial pressure washing company you can trust. We are dedicated to providing our customers with the best commercial pressure washing services, results, and customer service. We offer a wide range of services, such as; parking lot power washing services, commercial concrete cleaning, commercial gutter cleaning, commercial roof cleaning, and commercial building power washing. Whichever service you need, you can trust that we provide the best commercial washing Fayetteville, AR, has to offer.
When it comes to your business, your entire commercial property must be clean, and this includes the parking lot. Concrete surfaces are often forgotten; however, they are just as important as the cleanliness of your building. Parking lots, sidewalks, and more face a lot of foot traffic. They often face oil spills, food stains, and more. Customers don't want to walk around food that's been dropped or gas spills. Our commercial pressure cleaning services are the perfect solution for any business that has a drive-through, sidewalk, or parking lot. We will make sure that your concrete surfaces get the thorough cleaning they deserve. We also provide professional pressure washing, roof washing, house washing, gutter cleaning, holiday lighting and more! Stop searching for Fayetteville commercial power washer near me, and call today!
Searching for Fayetteville
Commercial Power Washer Near Me?
There are several advantages of our commercial power washing services, such as; preventing the build-up of organic materials, boosting curb appeal, creating a more welcoming and clean appearance, etc. If your commercial property is dirty, it could send the wrong message to your customers. It could even make or break a sale, as a customer may not want to purchase a filthy place. Not to mention, when organic materials grow on the exterior surfaces of your business, it can not only affect the look of your building, but it can affect the health of your employees or customers. These materials can cause health issues like respiratory problems and allergies. With our services, you can create a healthier and safer environment for everyone who enters your building.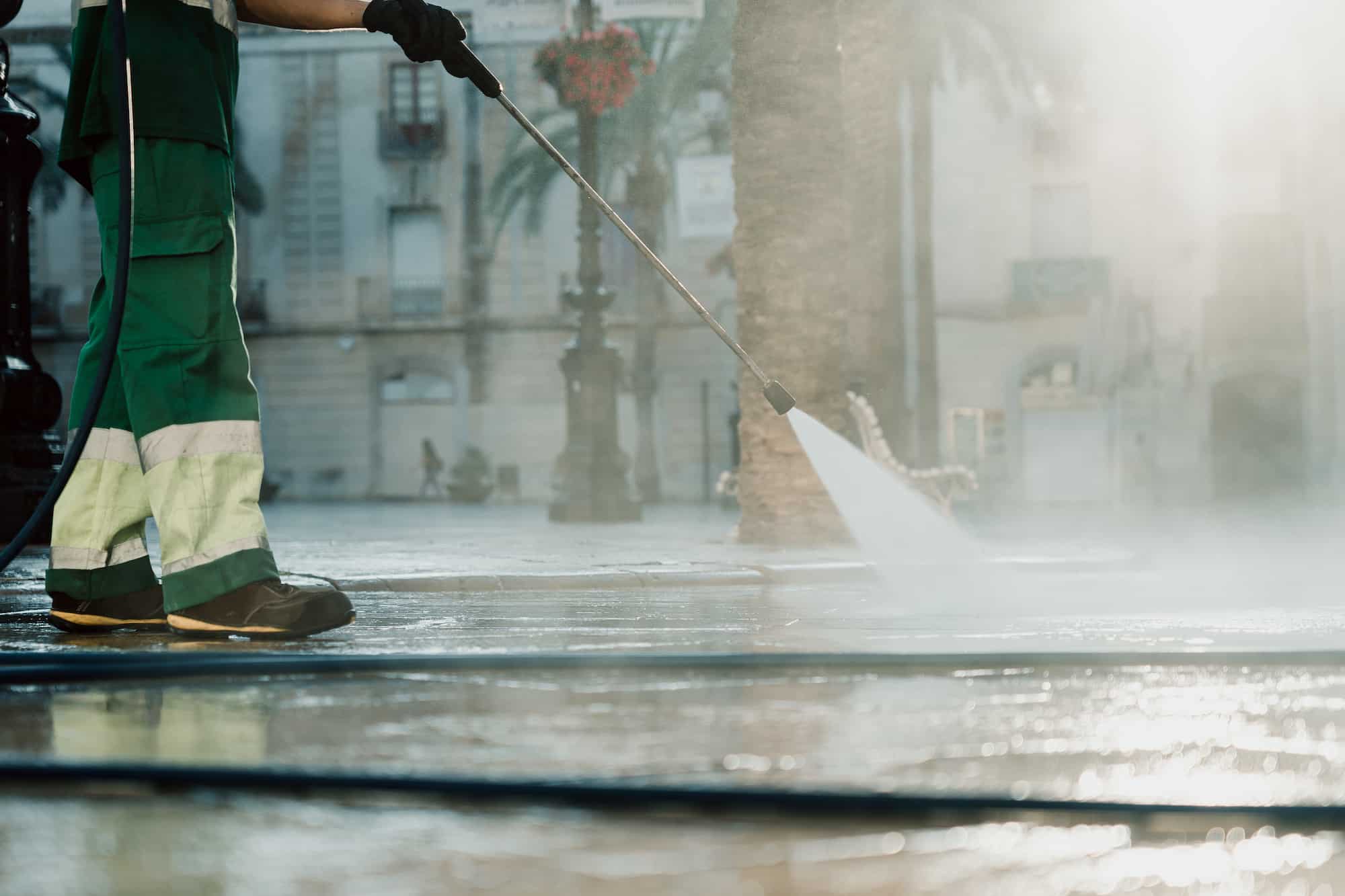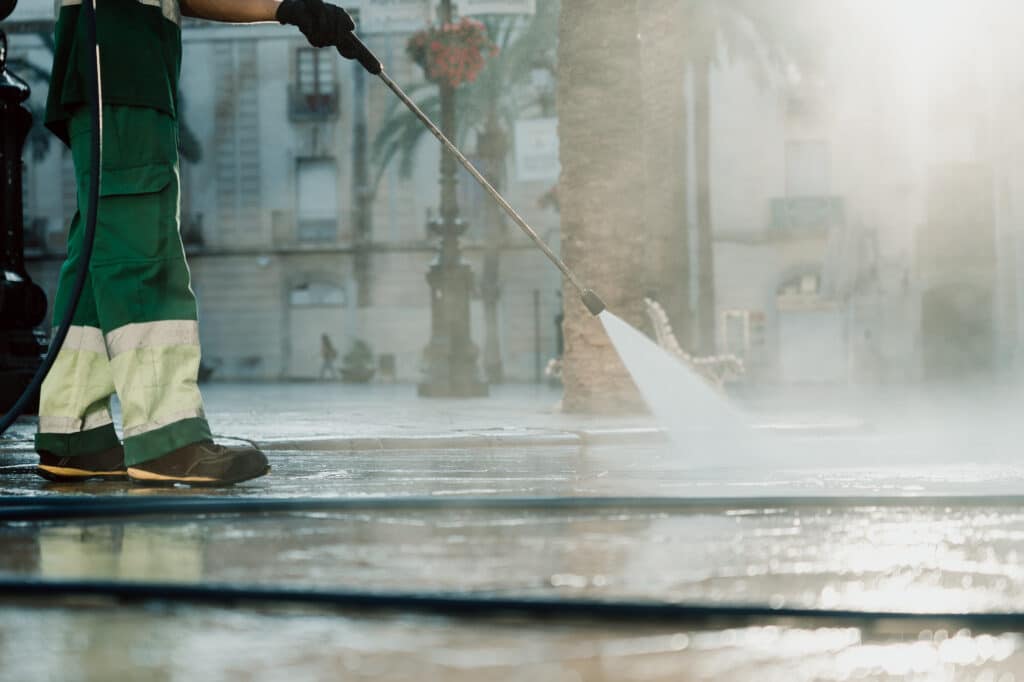 We hired *COMPANY NAME* for *SERVICE* and couldn't be happier with their service! From start to completion they were professional, on time, friendly, and were a pleasure to work with.
We couldn't be happier after the *SERVICE* service from *COMPANY NAME*. We will definitely be hiring them again in the future.
*COMPANY NAME* did an amazing job on our home. We would definitely recommend this company to anyone looking for professional *SERVICE*!
I highly recommend *COMPANY* to anyone who's looking for *SERVICE*. They were very thorough and reasonably priced as well!

CREATING CLEAN COMMUNITIES ONE PROPERTY AT A TIME WHILE SPREADING POSITIVITY. WE ARE NORTHARK.
Top-Rated Commercial Building Power Washing in Fayetteville, AR
Call Today for
Commercial Power Washing in Fayetteville, AR
Every business owner wants their commercial property to stand out. However, if it's dirty it could stand out for all of the wrong reasons. Don't let your business be known for its lack of cleanliness. At NorthArk ProWash LLC, we have what it takes to provide your commercial property with the best results that you will be proud to show off to your employees and customers. You can trust that we will only use high-quality products and equipment when cleaning your commercial building and property. We will also ensure that the entire process goes smoothly for you. We aim to provide you with the best customer experience and that you are 100% satisfied with the services we provide. With our team, you no longer need to search for Fayetteville commercial power washer near me. You can count on us! For more information about our commercial pressure washing services, and the other pressure washing services we offer, or for a free quote, make sure you reach out to our team in Fayetteville, AR, today. Our team looks forward to answering any questions you may have!