CREATING CLEAN COMMUNITIES ONE PROPERTY AT A TIME WHILE SPREADING POSITIVITY. WE ARE NORTHARK.
Christmas Lighting Installation Fayetteville, AR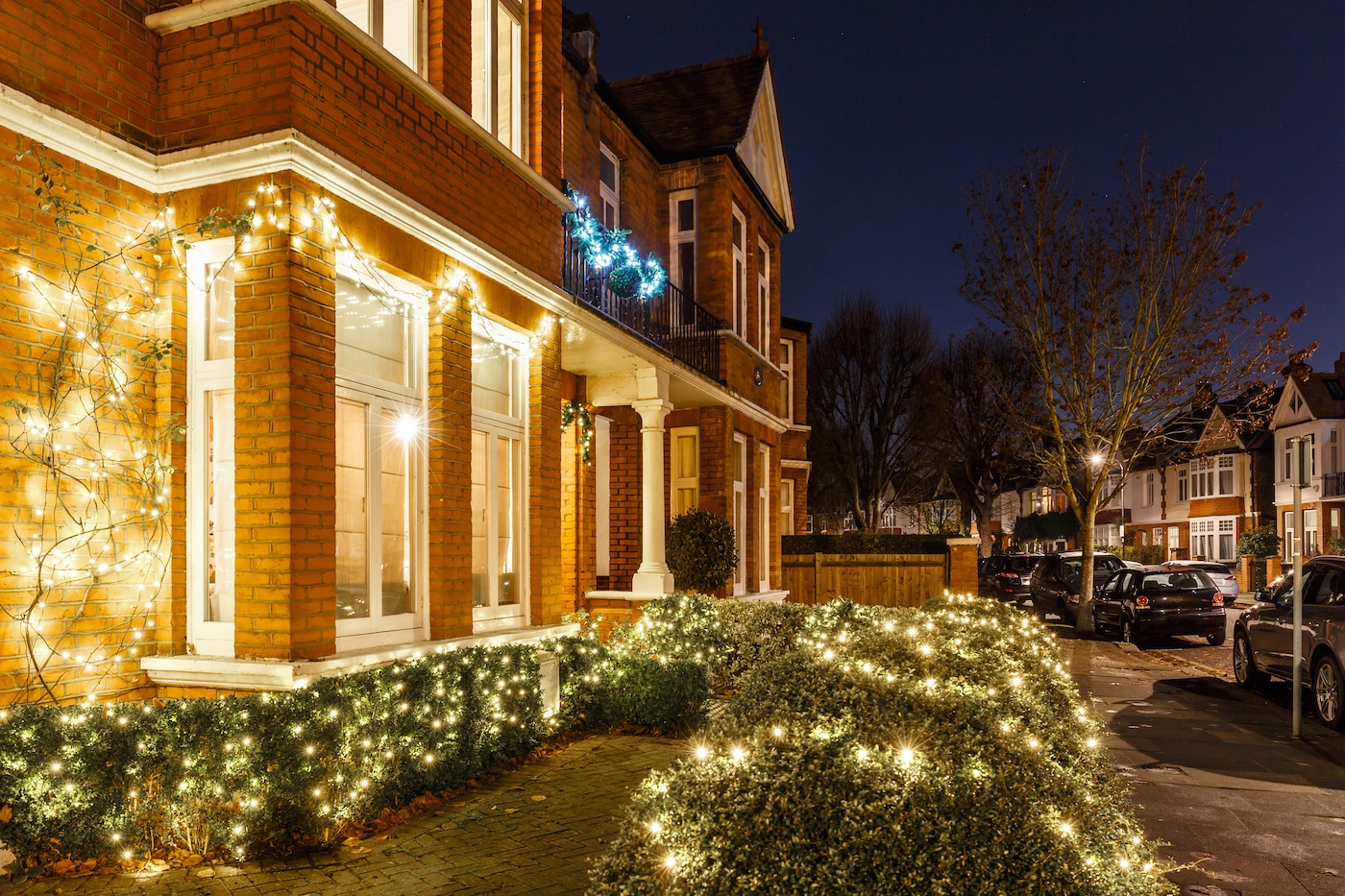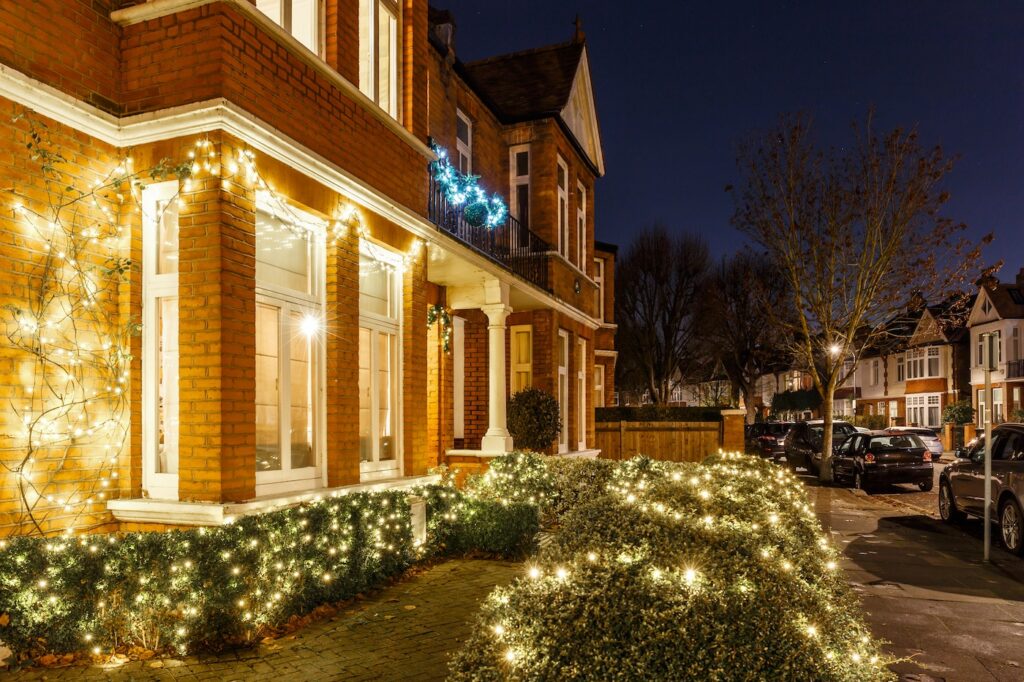 Searching for Fayetteville
Christmas Light Installers Near Me?
How long have you been dreaming up the perfect lighting display for the upcoming holiday season? If you're ready to bring your vision to life but need some help, then turn to the pros at NorthArk ProWash LLC.
Our team has years of experience working with Fayetteville customers bringing their unique holiday lighting display visions to life. Whether you want something classic and understated or you want to go all out and make your home the most colorful on the block, we can make it happen. Contact us to get started on your beautiful and one-of-a-kind holiday lighting installation.
When hanging up Christmas lights, there are a few things to consider. The first is your energy bill. Decorating with holiday lights isn't cheap. Even if you don't have a lot out, the surge of additional electricity can be reflected on your monthly energy bill, forcing you to pay more money out of pocket during an already expensive season.
This is the first benefit of using a professional holiday lighting company, as we not only use products that are made of the highest quality, but we also use LED lights. LED lights are more energy efficient, so you won't be spending as much money as you would if you went with another type of lighting, such as incandescent string lights.
Holiday Lighting
Fayetteville, AR Residents Love
Furthermore, when you hire a professional to install your custom lighting display, you can trust that we'll perform a home inspection first to make sure your electrical system can handle it all. If it can, we'll go ahead and get started on your installation. If not, we'll work with you to revise your vision so you're still happy with the final product. We welcome you to check out our reviews to learn more about the types of services we offer and what our clients in Fayetteville, AR have to say about them.
In addition to the services provided above, you can trust that, when you hire us, you won't have to lift a finger during the holiday season. When you hire a top-rated holiday outdoor lighting company, like NorthArk ProWash LLC, you'll be getting full service from start to finish. During our initial consultation, we'll listen to the vision you have and see how we can bring it to life. Oftentimes, our clients have seen photos on social media or in magazines that they were inspired by and would love to emulate.
However, that's not always the case. If you aren't sure what you want or what would look good on your residential property, don't stress. We can help! We will make recommendations on what kind of lights would look best and where they should be hung up. This can come in handy for commercial properties, as well, who may want to add some festive holiday cheer but not know where to start.
After we settle on a design, we'll hang the lights up for you, and then once the holiday season is over, we'll take them down. If you love your design, just let us know and we'll store it for the following year.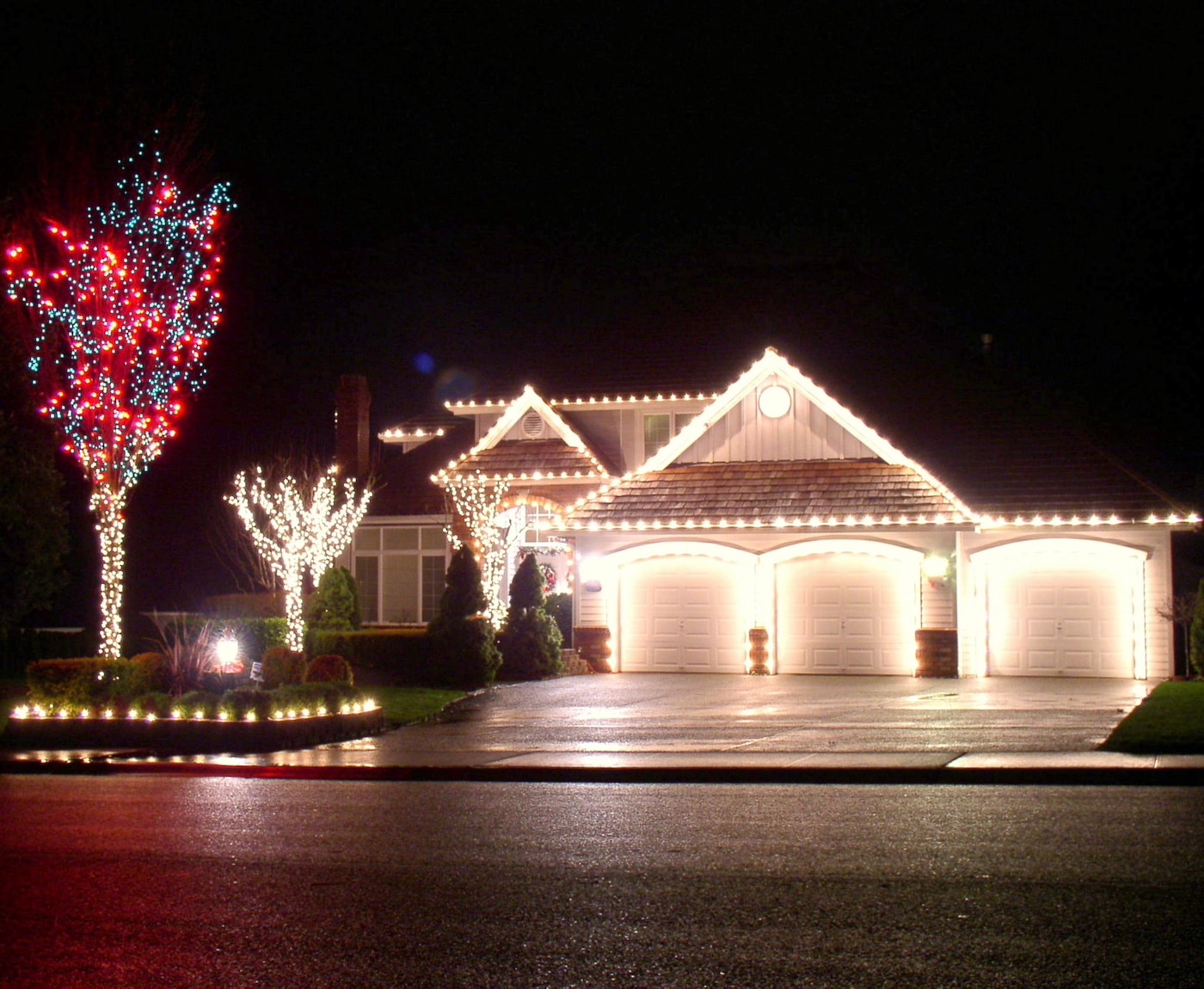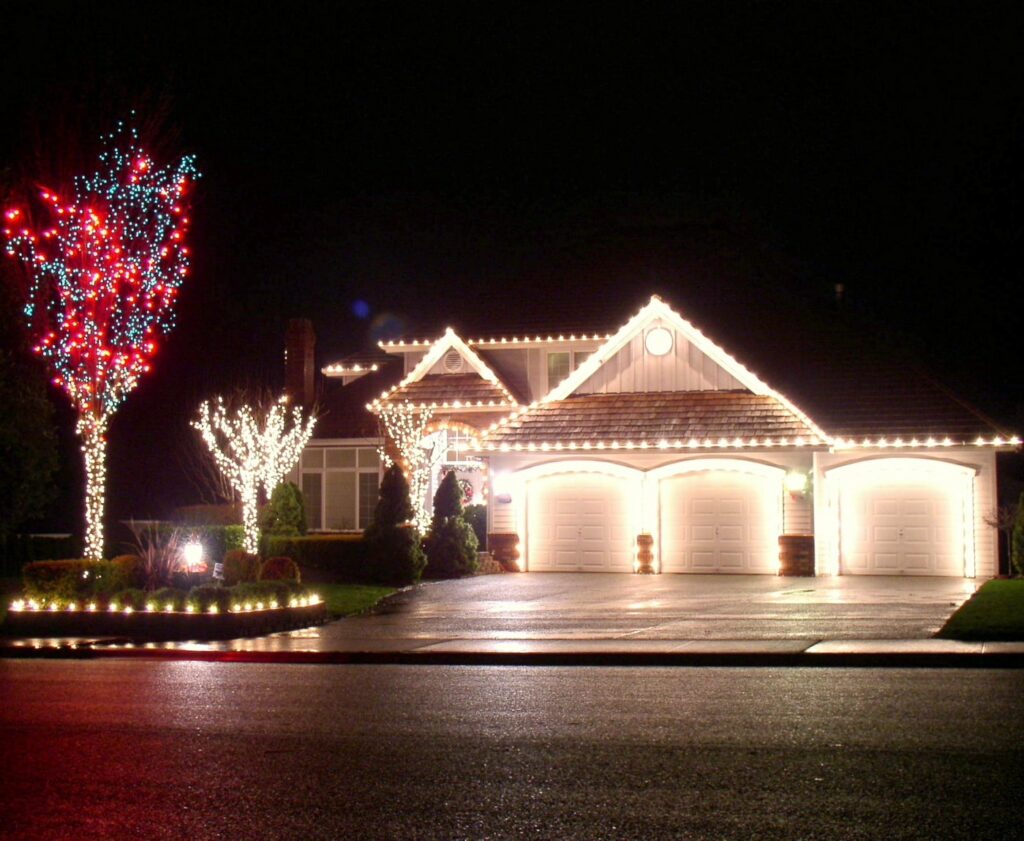 We hired *COMPANY NAME* for *SERVICE* and couldn't be happier with their service! From start to completion they were professional, on time, friendly, and were a pleasure to work with.
We couldn't be happier after the *SERVICE* service from *COMPANY NAME*. We will definitely be hiring them again in the future.
*COMPANY NAME* did an amazing job on our home. We would definitely recommend this company to anyone looking for professional *SERVICE*!
I highly recommend *COMPANY* to anyone who's looking for *SERVICE*. They were very thorough and reasonably priced as well!

CREATING CLEAN COMMUNITIES ONE PROPERTY AT A TIME WHILE SPREADING POSITIVITY. WE ARE NORTHARK.
The Christmas Lighting Experts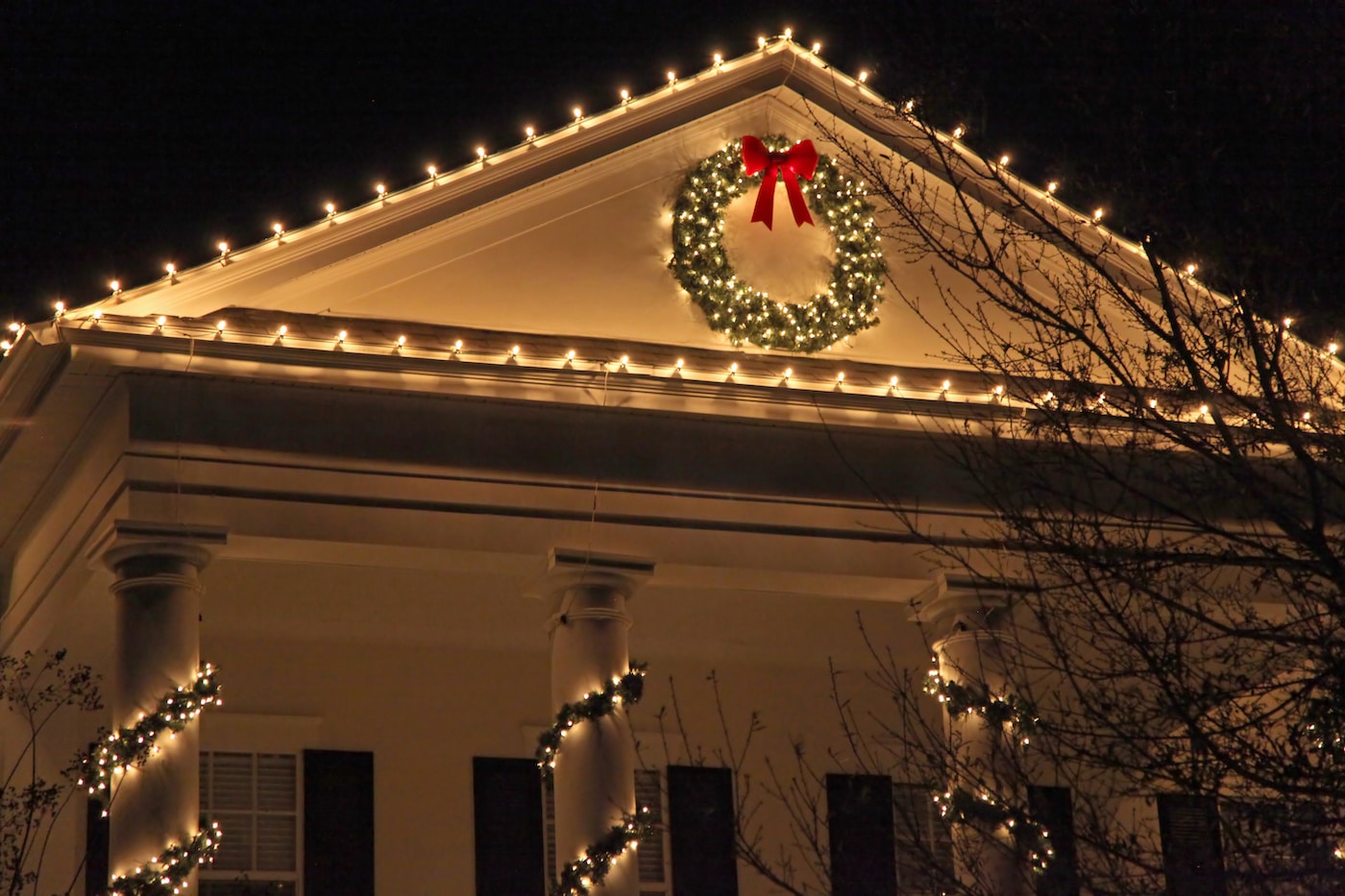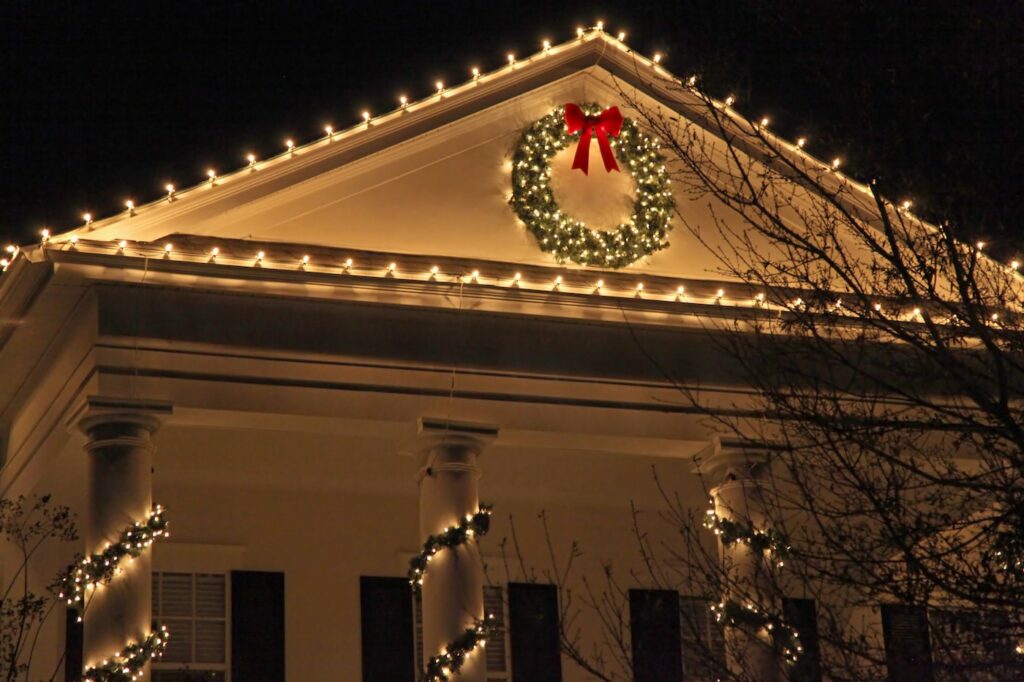 Professional Holiday Lighting
Company in Fayetteville, AR
When you're dealing with the hustle and bustle of the holiday season, having someone around to lend a helping hand can be beneficial. Hiring a professional not only saves you money from having to buy a bunch of lights and equipment to hang them up, but it saves you time, too. A professional can hang up your Christmas lights in as little as an hour, depending on the size of your property. If you want some inspiration for what kind of design works best, go ahead and check out our online gallery.
At NorthArk ProWash LLC, we're happy to provide you with all your Christmas lighting installation Fayetteville, AR needs. Whether you need some design ideas or someone to come out and replace a burnt-out bulb, we're a full-service company that can do it all.
However, who's to say that you only need to hire a professional holiday lighting Fayetteville, AR company for the holiday season? After all, lights aren't just relegated to the Christmas season, but many holidays throughout the year! Do you want to install some red and pink lights to celebrate Valentine's Day? Just give us a call! Do you want to make the front of your Fayetteville home look spooky this October? Just let us know and we'll come out and hang up a unique (and perhaps, even spooky) light display that looks wicked for Halloween.
Call Today for Holiday Lighting
Installation in Fayetteville, AR!
Whether you want lights for the holiday season, special milestones and celebrations, or just because they make you happy, the team at NorthArk ProWash LLC can handle it all. Our services are available for both residential and commercial property owners. Give us a call to get a fast quote on all our commercial outdoor Christmas lights and holiday lighting installation services in Fayetteville.
NorthArk ProWash LLC is happy to offer quality residential and commercial holiday lighting packages that meet any budget. You don't have to search "Fayetteville Christmas light installers near me" on Google to find someone to install your quality residential and commercial Christmas lights. Just contact the team at NorthArk ProWash LLC. We'll make your property shine like none other!