CREATING CLEAN COMMUNITIES ONE PROPERTY AT A TIME WHILE SPREADING POSITIVITY. WE ARE NORTHARK.
Commercial Washing Springdale, AR
Parking Lot Power Washing Services
Springdale, AR Residents Trust
If you're looking for a local Springdale commercial power washer near me, NorthArk ProWash LLC is the answer. Our skilled and experienced commercial pressure washing team is ready to tackle projects of any size, ranging from commercial building power washing to parking lot power washing services.
Your commercial property goes through a lot between foot traffic, organic materials, weather conditions, and more. These elements put your commercial property at risk of not only causing damage to the exterior surfaces of your building but they can also affect the appearance of your business. Not to mention, organic materials can also cause health issues. As a business owner, your priorities should be to create a safe and healthy environment for your customers and employees and to ensure that your business always looks clean and inviting. We provide commercial power washing Springdale, AR residents rely on.
Searching for Springdale
Commercial Power Washer Near Me?
You can achieve these goals with our Sprindale commercial power washing services. We will carefully and thoroughly clean your property to ensure that these materials are eliminated and that no harm comes to your commercial building or property during the commercial pressure cleaning process. With our services, we can clean different surfaces like brick, concrete, roofs, and more. Our wide range of commercial pressure washing services includes; commercial gutter cleaning, commercial building washing, commercial concrete cleaning, commercial roof cleaning, and more. Regardless of which service you need, you can count on us!
Did you know that the cleanliness of your commercial property could make or break a sale? If your building is caked-on with dirt, your roof is covered in algae, your parking lot is covered in oil spills, you could potentially turn a customer away. Most customers don't want to purchase at a filthy place, or if they do, they more than likely won't be repeat customers. Don't let the cleanliness of your property stand in the way of you making a sale. We understand that every commercial property requires different pressure washing needs, and we will be able to meet and exceed them. You can trust that we will quickly but effectively remove stains, organic materials, dirt, grime, and more from the exterior surfaces of your building and property for it to be a more welcoming space for your employees and customers. We also offer top-rated residential pressure washing, house washing, roof washing, gutter cleaning, holiday lighting, and more!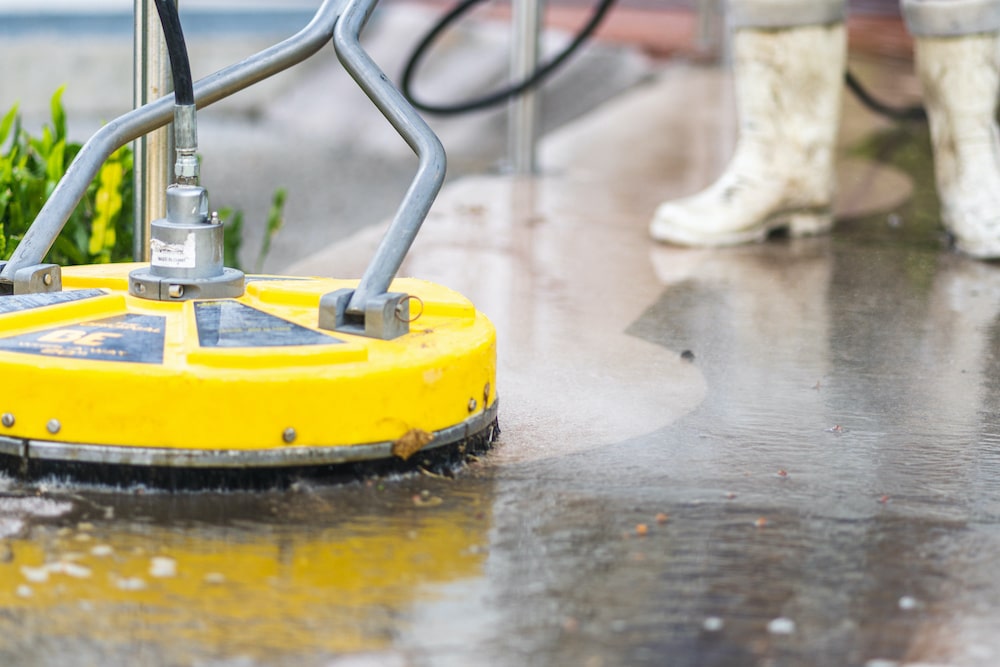 We hired *COMPANY NAME* for *SERVICE* and couldn't be happier with their service! From start to completion they were professional, on time, friendly, and were a pleasure to work with.
We couldn't be happier after the *SERVICE* service from *COMPANY NAME*. We will definitely be hiring them again in the future.
*COMPANY NAME* did an amazing job on our home. We would definitely recommend this company to anyone looking for professional *SERVICE*!
I highly recommend *COMPANY* to anyone who's looking for *SERVICE*. They were very thorough and reasonably priced as well!

CREATING CLEAN COMMUNITIES ONE PROPERTY AT A TIME WHILE SPREADING POSITIVITY. WE ARE NORTHARK.
Top-Rated Commercial Building Power Washing in Springdale, AR
Call Today for
Commercial Power Washing in Springdale, AR
Is your business overdue for a thorough cleaning? At NorthArk ProWash LLC, we understand how important the curb appeal of your commercial business is. This is why we provide it with the treatment and care it deserves by using only top-of-the-line equipment and products. We strive to deliver results that you're 100% satisfied with, and we also aim to provide you with excellent customer service. It's important to us that you have a great customer experience when working with our team. You can trust that we provide the best commercial washing Springdale, AR, has to offer. To learn more about our commercial pressure washing services or for a free quote, make sure you get in touch with our team in Springdale, AR, today!