CREATING CLEAN COMMUNITIES ONE PROPERTY AT A TIME WHILE SPREADING POSITIVITY. WE ARE NORTHARK.
Christmas Lighting Installation Springdale, AR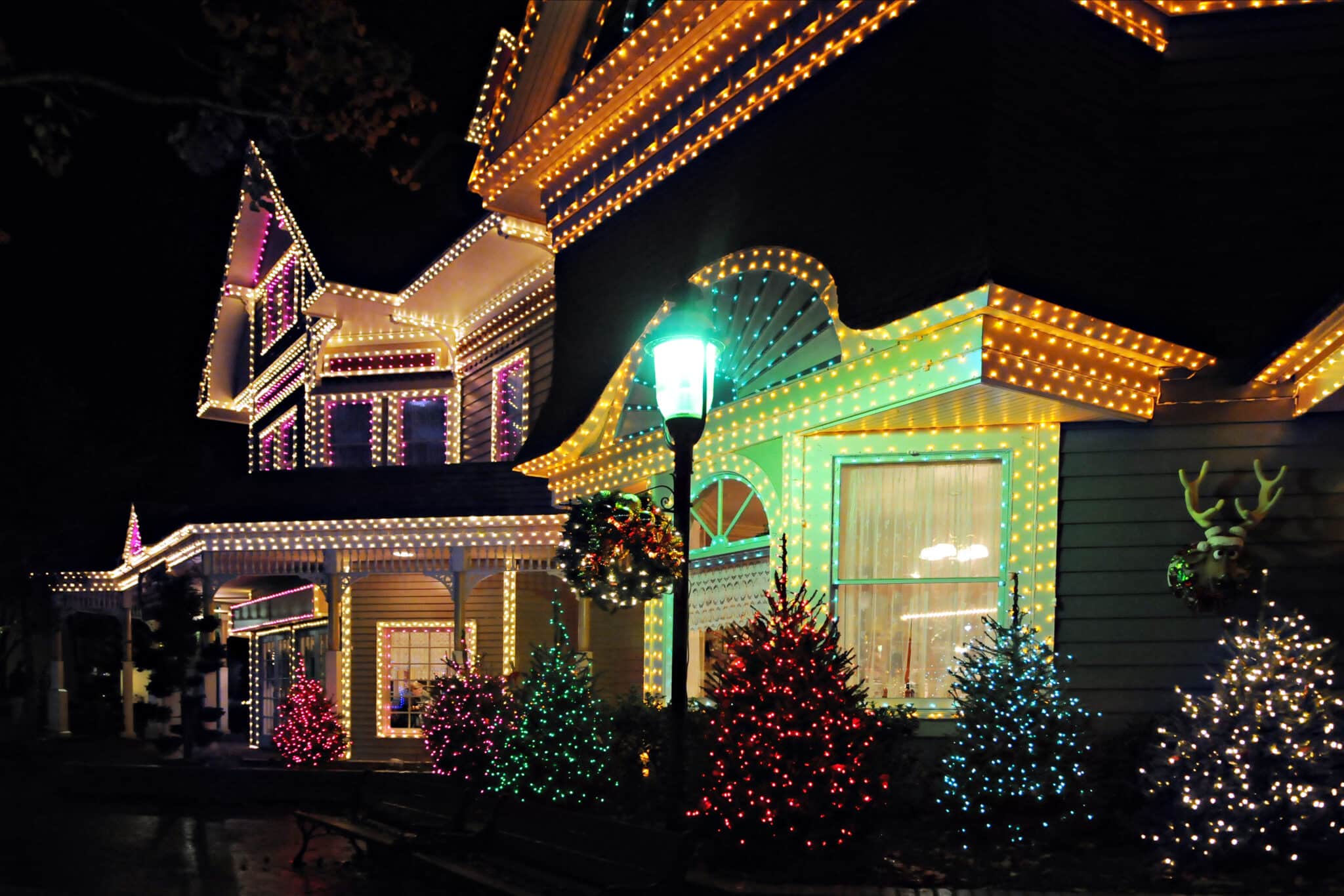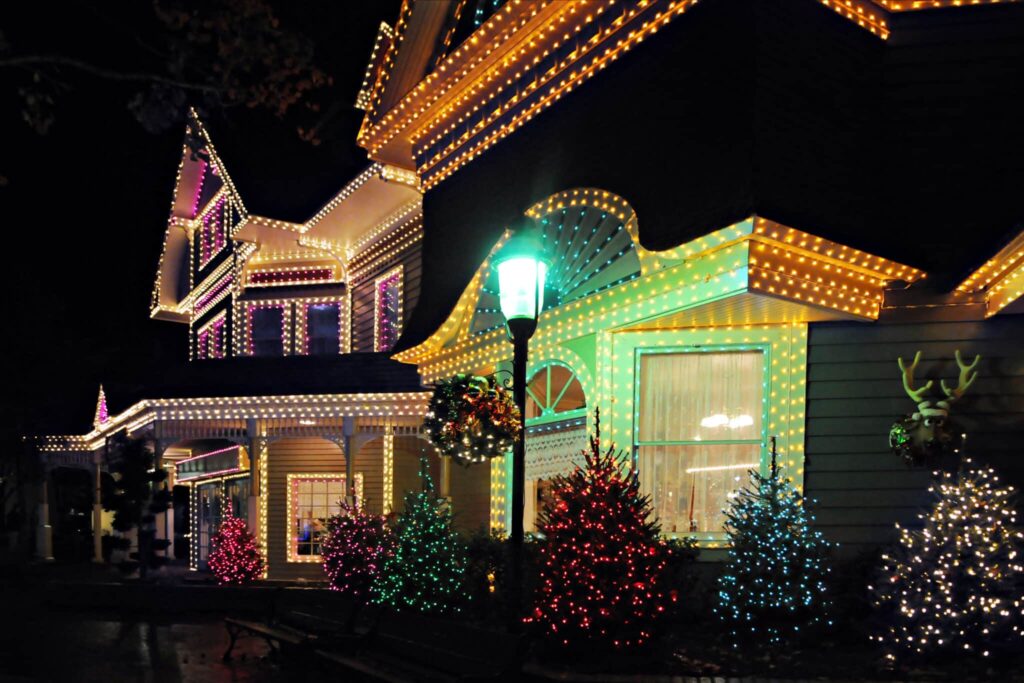 Searching for Springdale
Christmas Light Installers Near Me?
Do you feel happy when driving through a neighborhood that is decked out in Christmas lights? You probably do because there's just something so magical about seeing shimmering lights light up the street. If you want to capture that feeling every night, then you may want to invest in a quality holiday lighting installation from NorthArk ProWash LLC.
We are proud to serve the greater Springdale, AR area, including homeowners and commercial business/property owners looking to create a stunning light display this holiday season. Don't spend hours trying to search for a quality company by typing "Christmas lighting installation Springdale AR" into Google. Instead, call the team of holiday outdoor lighting professionals at NorthArk ProWash LLC. Our company comes highly rated by those within the area, both for our professionalism and craftsmanship. We welcome you to check out our reviews to learn more about our holiday lighting company and what you can expect from us.
There are a lot of benefits to hiring a professional holiday lighting installation company. For starters, we can save you time from having to dig out all of your Christmas lighting decor from your garage or basement, which can often be frustrating and time-consuming.
Furthermore, we simplify the process of hanging up holiday lights. Oftentimes, when it comes to hanging up lights, you're spending a lot of time asking someone else if everything is hung up straight. What should be a quick and easy job can sometimes turn into a long evening just trying to get your lights to line up the way you want them to. When you hire a professional holiday lighting Springdale AR company, you're getting top-rated experience. Our professionals will get your lights hung up correctly every time. Contact us today to get a quote or to set up a consultation.
Holiday Lighting
Springdale, AR Residents Love
It's not just the ability to save time and have things done correctly that make hiring Springdale Christmas light installers so beneficial. Another big reason is that hiring someone else to take care of it all for you keeps you safe. Even when all the proper safety precautions are taken, it's still very dangerous to hang up Christmas lights. In some cases, you may not feel comfortable climbing up a ladder and working at these heights.
This same concept applies to commercial business owners, too, who are looking to invest in some quality commercial Christmas lights. Not only may you not have time or feel comfortable hanging up commercial outdoor Christmas lights, but you may not want your staff to do so either for fear of them potentially getting hurt.
To prevent you from having any liability, you should hire the commercial holiday lighting crew at NorthArk ProWash LLC for all your display needs. While our services do include putting up and taking down holiday lights, we're also here to replace bulbs and make repairs as needed, all at no additional cost to you. When it comes to getting professional lights displayed on your Springdale property, the team at NorthArk ProWash LLC is here to help.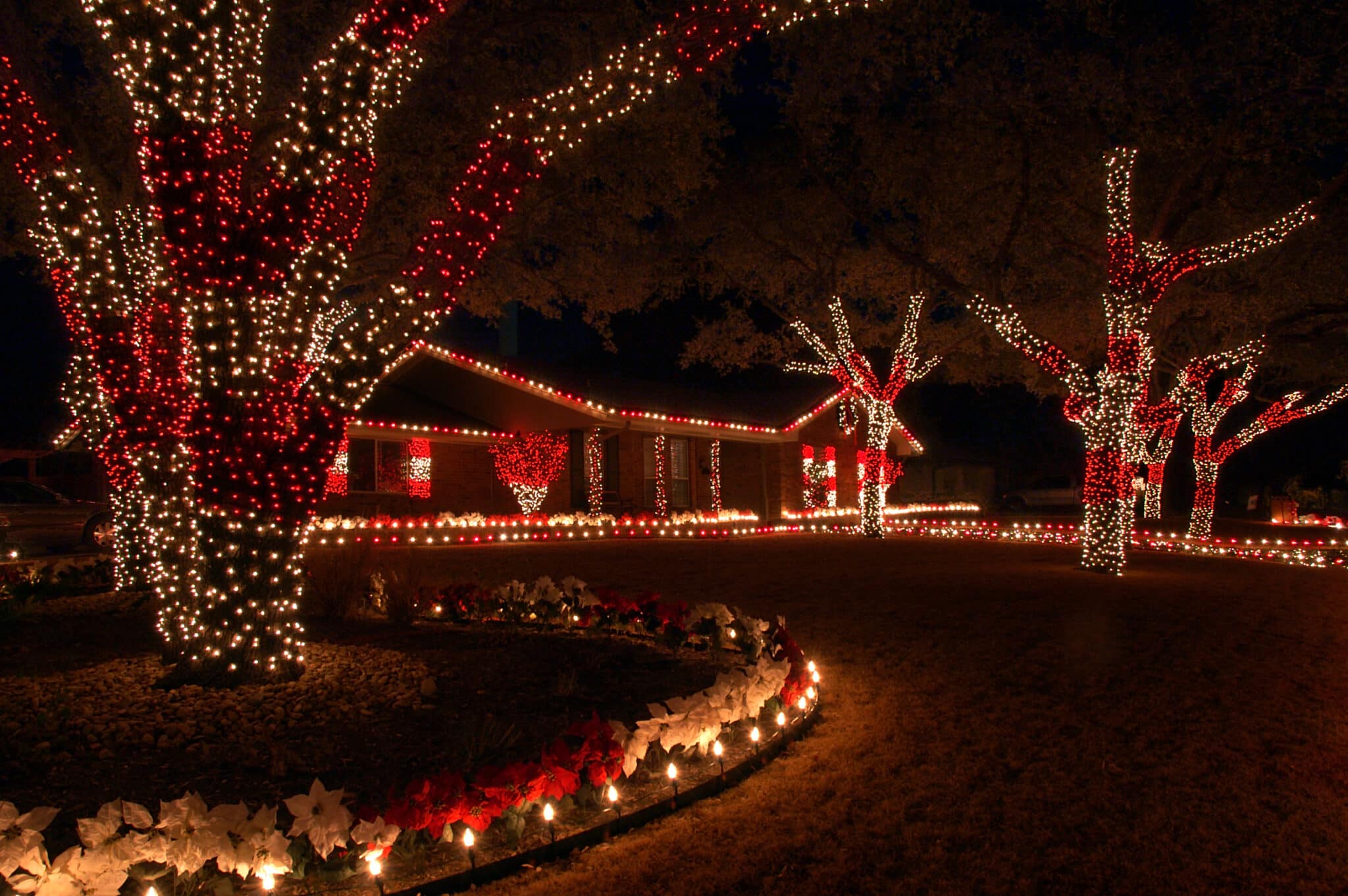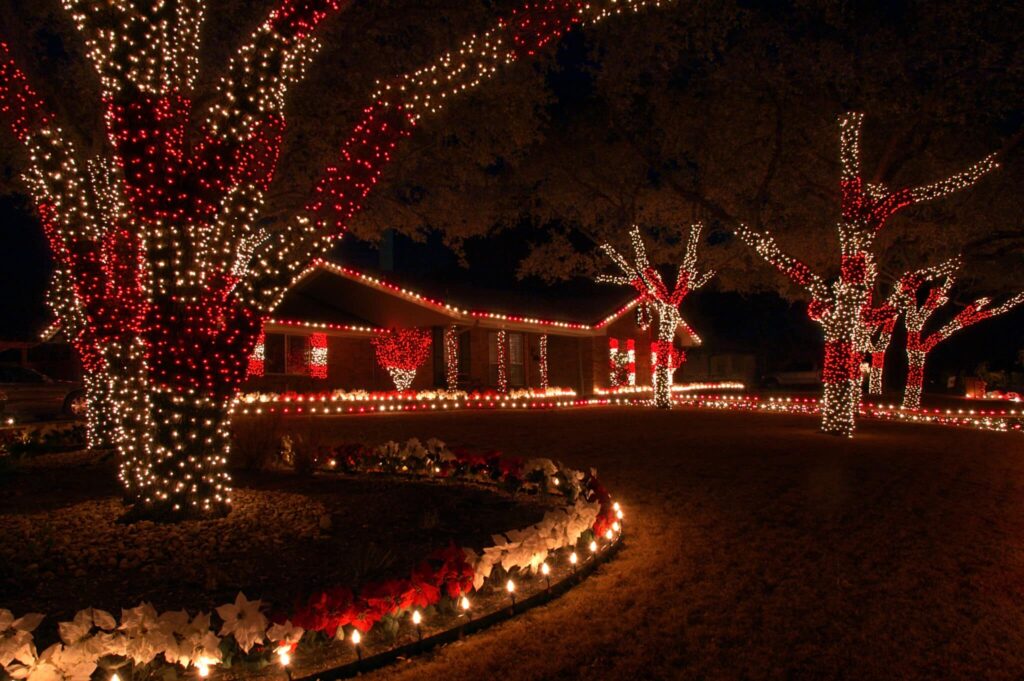 We hired *COMPANY NAME* for *SERVICE* and couldn't be happier with their service! From start to completion they were professional, on time, friendly, and were a pleasure to work with.
We couldn't be happier after the *SERVICE* service from *COMPANY NAME*. We will definitely be hiring them again in the future.
*COMPANY NAME* did an amazing job on our home. We would definitely recommend this company to anyone looking for professional *SERVICE*!
I highly recommend *COMPANY* to anyone who's looking for *SERVICE*. They were very thorough and reasonably priced as well!

CREATING CLEAN COMMUNITIES ONE PROPERTY AT A TIME WHILE SPREADING POSITIVITY. WE ARE NORTHARK.
The Christmas Lighting Experts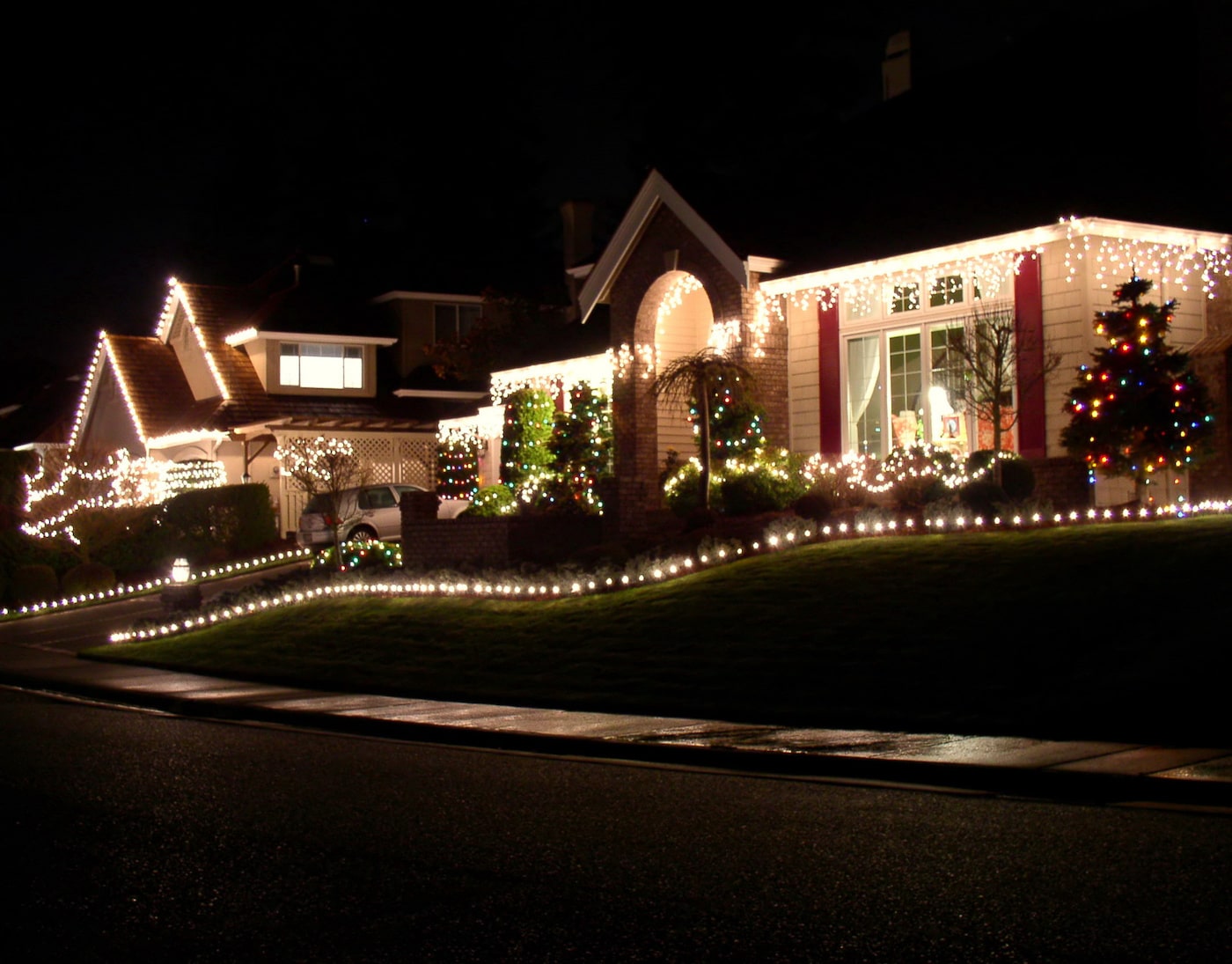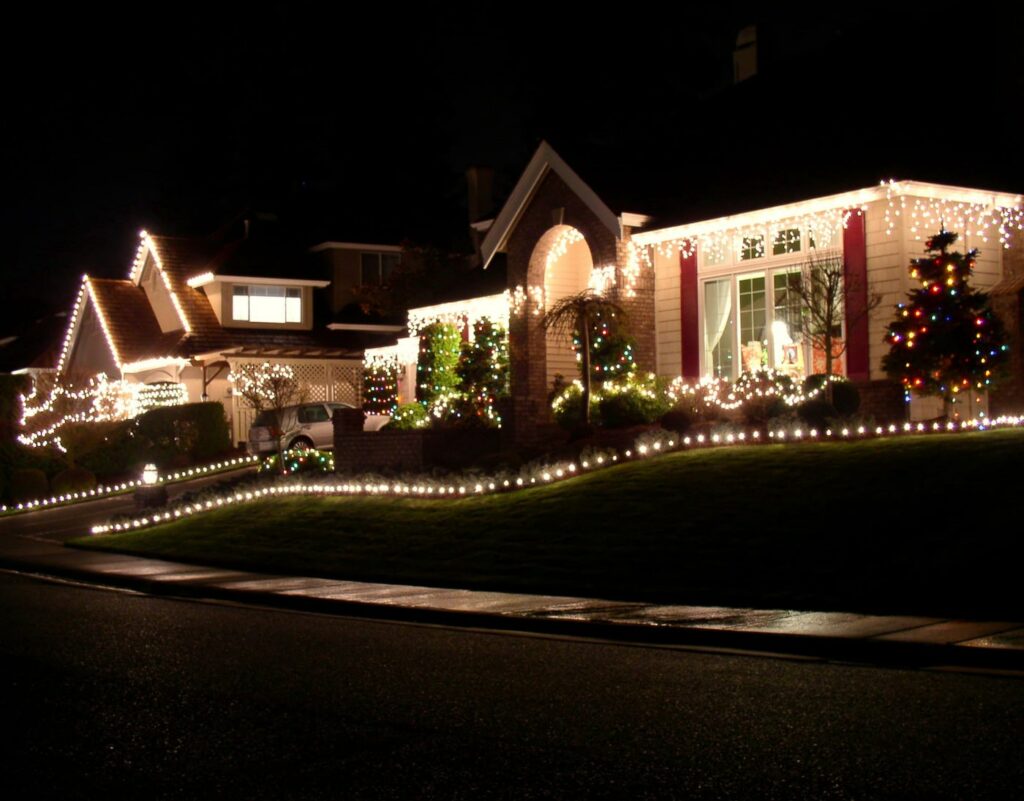 Professional Holiday Lighting
Company in Springdale, AR
When you work with a professional holiday lighting company in Springdale, AR, you're not only paying for quality service and products, but you're paying for knowledge of the industry. Maybe you have an idea about what kind of display you want. But, maybe you're not entirely sure. Regardless of where you fall, our staff can work with you to bring your vision to life. We will offer suggestions to you based on budget, landscape, size of your house, and style. Lights come in all sorts of styles and colors, and there are countless ways you can add them to your home or commercial property that will make it stand out.
In addition to working with you to develop a custom display, we'll make sure your home's electrical system can handle it. Lighting displays can quickly make your energy bills skyrocket. That's why we'll assess your home's electrical system to not only make sure your display is safe to install but we'll use quality LED lights, which are known to be more energy-efficient. This is just another way that the team at NorthArk ProWash LLC keeps you in mind.
Call Today for Holiday Lighting
Installation in Springdale, AR!
Having your holiday lighting display, regardless of whether it's for Christmas, Halloween or something else is an easy way to make your home dazzle and your personality shine. After you're finished with your lighting display, we can store it until the following year so you can enjoy it again. Call the team at NorthArk ProWash LLC to create your very own Christmas lighting display that you can enjoy year after year.