CREATING CLEAN COMMUNITIES ONE PROPERTY AT A TIME WHILE SPREADING POSITIVITY. WE ARE NORTHARK.
House Washing Springdale, AR
Soft Washing Springdale, AR
Residents Trust
The exterior surfaces of your home are susceptible to the buildup of organic materials, dirt, debris, etc. Pressure washing is an effective way to remove unwanted materials from your home carefully without causing damage. If you're looking to freshen up the outside of your home, this is an easy, quick, and cost-effective way to do it. There are several advantages of house pressure washing, which include; improving its curb appeal, restoring your hardscapes, preventing damage, increasing the value of your property, and more. At NorthArk ProWash LLC, we understand homeowners' expectations, and we aim to exceed them when it comes to quality exterior care. This is why we do our best with every project, for every customer, every time. 
We offer a variety of high-quality pressure washing home services to keep your home in tip-top shape. Some of our residential pressure washing services include; house power washing in Springdale, AR, roof cleaning, gutter cleaning, pressure washing, holiday lighting, and commercial pressure washing. We can clean several different surfaces carefully, such as; vinyl siding, brick, gutters, concrete, wood, etc. Whichever service you need, we're here to help. If you've been searching for house washing near me, your search is over with our team. We hope to become your trusted company for all things related to pressure washing.
Searching for Springdale
House Washing Near Me?
We understand that caring for your home can be difficult. There are a lot of projects that you need to complete every day, every month, and every year. It can be challenging to complete it all yourself, and we know that some homeowners choose to do DIY home projects in an attempt to save money. However, when it comes to washing the exterior surfaces of your home, this task should be left to the professionals. This is because not many homeowners own a pressure washing system, let alone, most don't know how to operate it. If you use too high of a pressure, it could cause damage to your siding. This damage could be irreversible, which could result in costly repairs or replacements.
This is where soft washing comes in. Soft washing is a low-pressure water application that is used on more delicate materials like your siding. This pressure is gentle enough to not harm your home but effective enough to properly remove unwanted materials from the outside of your home. Even if you choose to go with soft wash companies near me, it's important to find a company that is well-versed in which technique to use. At NorthArk ProWash LLC, we are skilled when it comes to utilizing soft washing in Springdale, AR.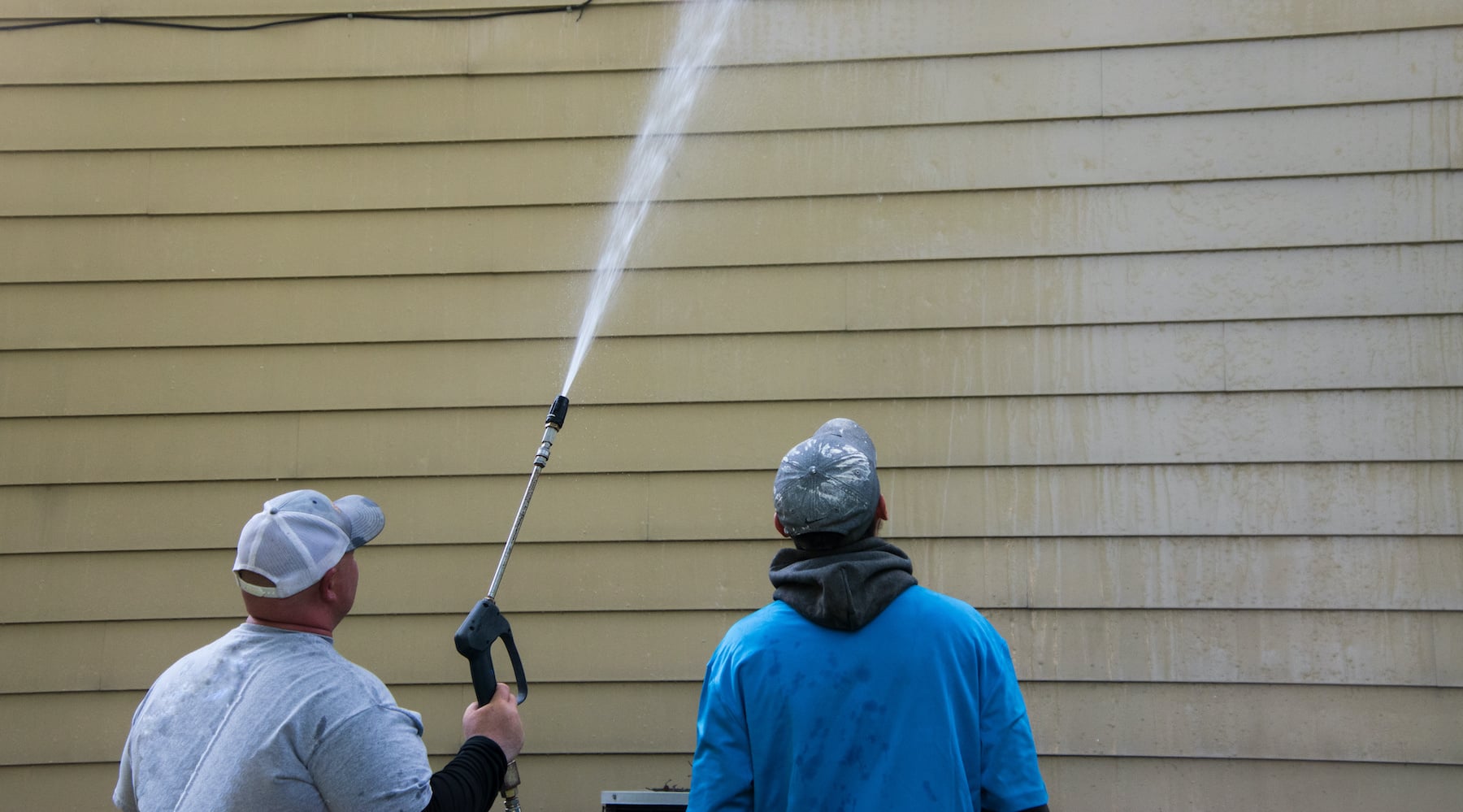 We hired *COMPANY NAME* for *SERVICE* and couldn't be happier with their service! From start to completion they were professional, on time, friendly, and were a pleasure to work with.
We couldn't be happier after the *SERVICE* service from *COMPANY NAME*. We will definitely be hiring them again in the future.
*COMPANY NAME* did an amazing job on our home. We would definitely recommend this company to anyone looking for professional *SERVICE*!
I highly recommend *COMPANY* to anyone who's looking for *SERVICE*. They were very thorough and reasonably priced as well!

CREATING CLEAN COMMUNITIES ONE PROPERTY AT A TIME WHILE SPREADING POSITIVITY. WE ARE NORTHARK.
Top-Rated House Power Washing in Springdale, AR
Call Today for Professional
House Pressure Washing in Springdale, AR
Have you been looking for siding cleaning near me? When it comes to cleaning your investment, you can't trust just anyone. You need a company on your side that you can trust, and that's NorthArk ProWash LLC. Our team offers convenient, affordable, and reliable house washing services to ensure that your home gets the best care at a reasonable price. Contact our team today for more information on our house washing in Springdale, AR!