CREATING CLEAN COMMUNITIES ONE PROPERTY AT A TIME WHILE SPREADING POSITIVITY. WE ARE NORTHARK.
Gutter Cleaning Cave Springs, AR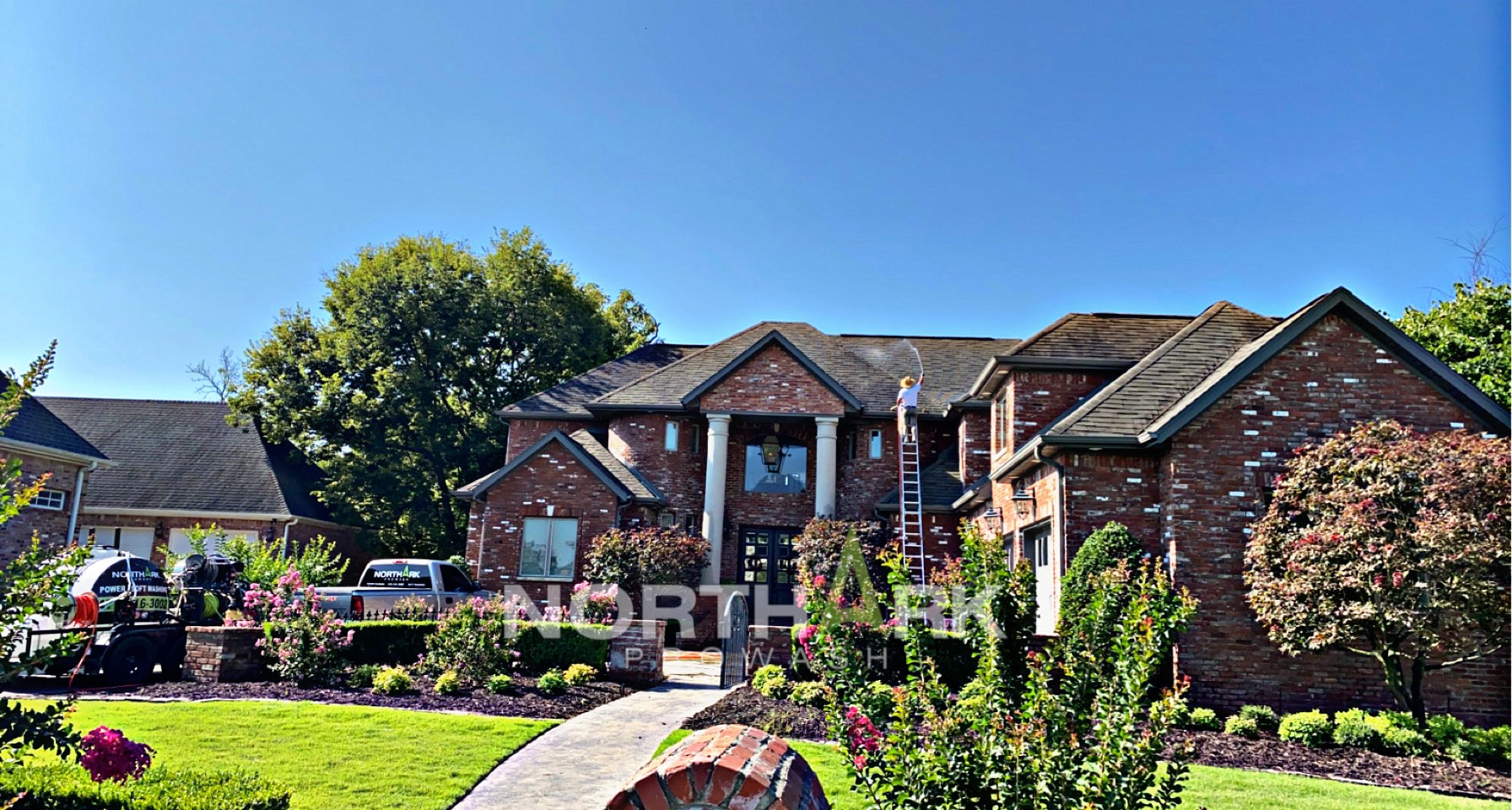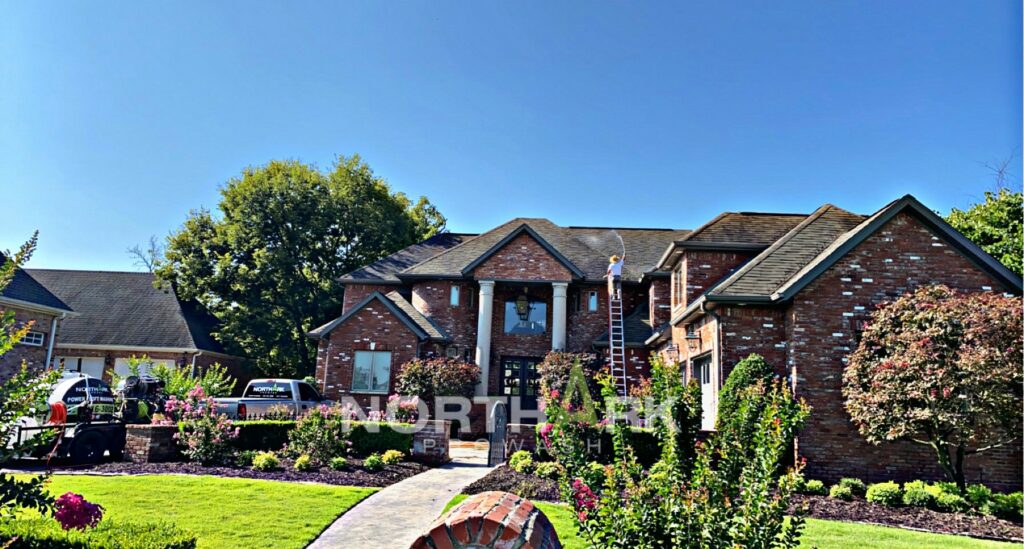 Gutter Cleaning Company Cave Springs, AR
Residents Trust
If you have been thinking about the gutters on your home and looking for a gutter cleaning company in the area, then please reach out to the enthusiastic cleaning crew from NorthArk ProWash LLC. Our team has been in the gutter cleaning service and exterior surface cleaning industry for many years. We have developed a solid reputation in the area, and we welcome the chance to take care of your gutter cleaning Cave Springs, AR, services anytime during the year.
We know your home is a valuable asset for you and your family. Our team welcomes the chance to partner with you and help you protect the building supplies on your home. A professional rain gutter cleaning service is one way we help our neighbors maintain their property and keep their homes in tip-top shape. If you have been searching for a Cave Springs gutter cleaning near me or gutter cleaning companies near me, please remember our well-established company, NorthArk ProWash LLC. We are excited to hear from you anytime!
Searching for Cave Springs
Gutter Cleaning Near Me?
The gutters on your home help protect your building supplies from receiving water damage during heavy rainfall. Gutters and downspouts act as channels for water to flow through, and they help move water away from your home and into the ground surrounding your property. Homeowners need to ensure their gutters are free from debris, attached correctly at all times, and functioning properly to protect their homes optimally. If gutters are blocked with leaves, limbs, or other types of debris, or if they are cracked or pulled away from the house, then water may flow into areas of your home that can be significantly damaged.
Most professionals recommend routine cleaning of gutter systems. Some homeowners even go outside during heavy rainfall and check their gutters to see if water flows freely through the channels. Our team is happy to inspect your gutter system during a gutter cleaning service, and if we see any issue that needs to be addressed, we will inform you as soon as possible. We want to earn your trust and loyalty with top-quality gutter cleaning services that are thorough, affordable, and dependable.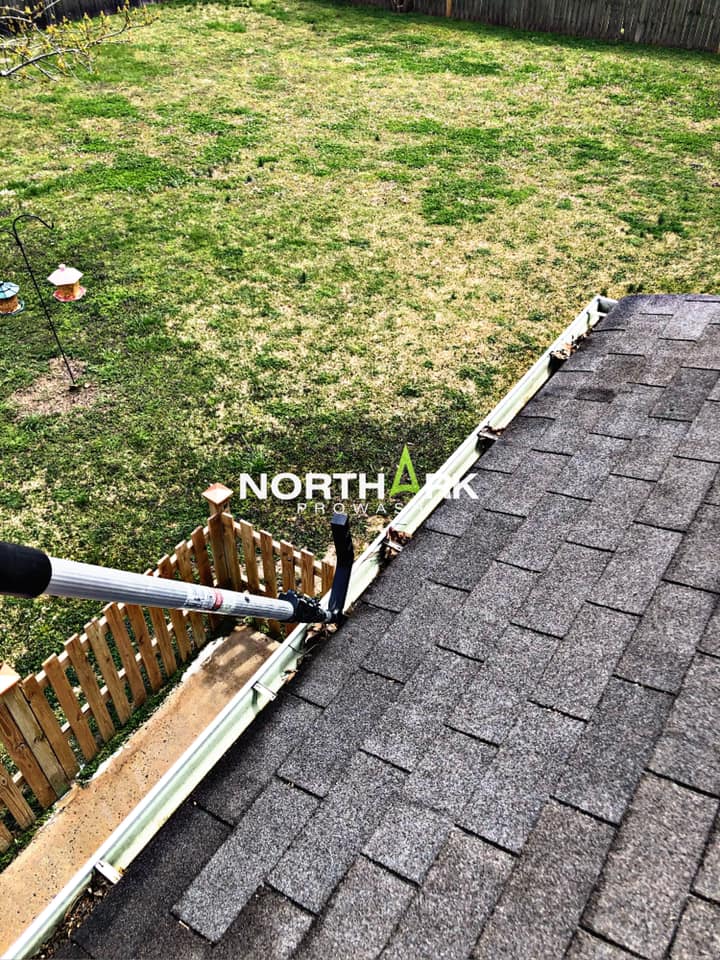 We hired *COMPANY NAME* for *SERVICE* and couldn't be happier with their service! From start to completion they were professional, on time, friendly, and were a pleasure to work with.
We couldn't be happier after the *SERVICE* service from *COMPANY NAME*. We will definitely be hiring them again in the future.
*COMPANY NAME* did an amazing job on our home. We would definitely recommend this company to anyone looking for professional *SERVICE*!
I highly recommend *COMPANY* to anyone who's looking for *SERVICE*. They were very thorough and reasonably priced as well!

CREATING CLEAN COMMUNITIES ONE PROPERTY AT A TIME WHILE SPREADING POSITIVITY. WE ARE NORTHARK.
Expert Gutter Cleaning Services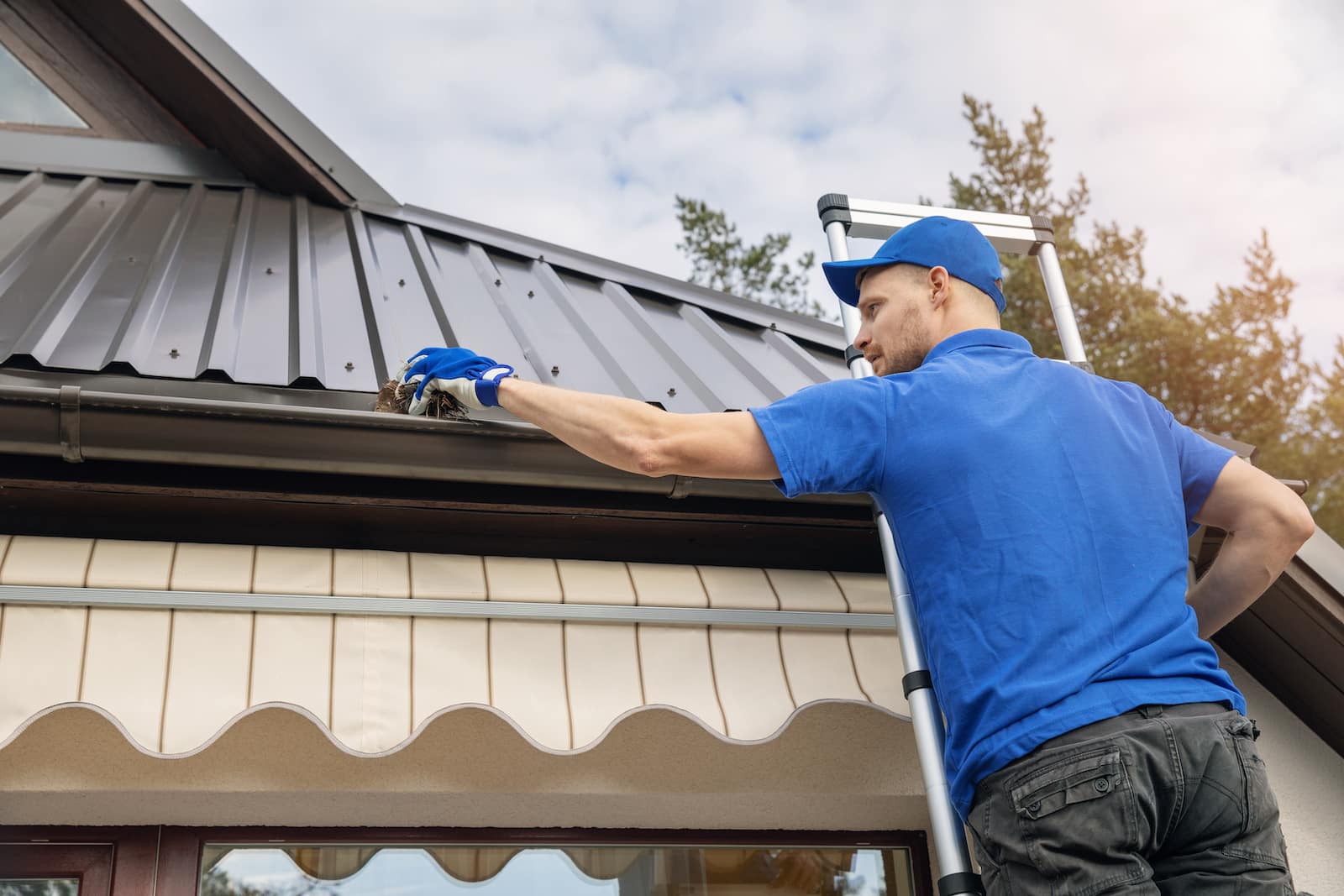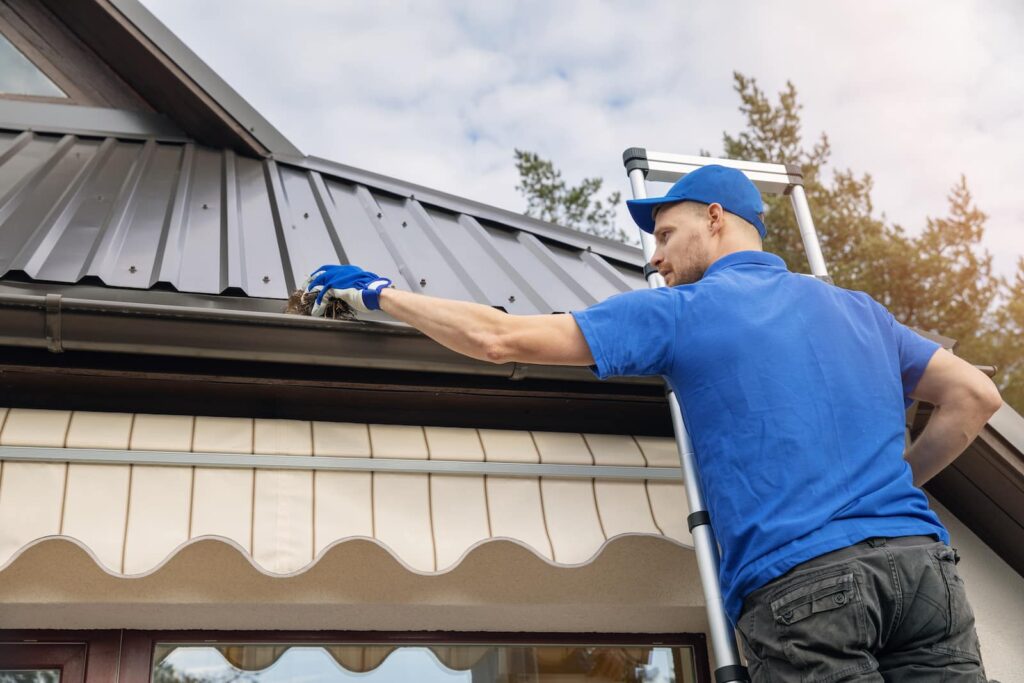 Top-Rated Gutter Cleaning
Service in Cave Springs, AR
A gutter cleaning Cave Springs, AR, service performed by our team includes a gutter inspection, removal of debris inside the gutters, and cleaning of the interior and exterior surfaces. Our professionals work diligently and systematically to provide the thorough services you expect and deserve. We work carefully to protect your home and protect the vegetation around your property, too. When we finish the gutter cleaning service, we will clean the area carefully and leave your property in tip-top condition.
Cave Springs is a beautiful and welcoming community that is home to around 6,000 residents. This affluent and peaceful area is well-known as a nice place to live or visit. Since the community was incorporated in 1910, the population has grown steadily, and the area has remained a sought-after region. Outdoor recreation is popular in Cave Springs, and there are many parks, golf courses, and other recreational venues to enjoy. There are also many delightful restaurants, retail stores, tourist attractions, and family-friendly entertainment venues. Fast Lane Entertainment is a family-friendly place where people of all ages can enjoy bowling, arcade games, and a quick bite to eat at the café.
The community is centrally located between Bentonville and Springdale. Many people go over to Bentonville to explore the local Walmart Museum, Compton Gardens & Arboretum, or the Crystal Bridges Museum of American Art. The art museum is a gorgeous, iconic building that houses attractive art displays and exhibits for everyone to enjoy. Cave Springs is an inviting community and is one of the best places to visit in northwest Arkansas.
Call Today for
Rain Gutter Cleaning in Cave Springs, AR
If you live in Cave Springs or the surrounding communities and you have been searching for gutter cleaning services near me, then please remember our company, NorthArk ProWash LLC, and contact us at any time. We are delighted to speak with you and learn about the gutter cleaning services, or any other outdoor surface cleaning project, you have on your list. As a full-service exterior surface cleaning company, we can help you with all your outdoor projects. We are a family-owned and operated company, and we welcome the chance to add your name to our growing list of "family" members.
Please reach out to a representative from NorthArk ProWash LLC anytime during the year. We always try to work with our customer's schedules because we know you are busy and have many things on your list of things to accomplish. Our team members have the training and equipment needed to perform all types of outdoor surface cleaning projects, and we are honored that you trust us to take care of your home.