CREATING CLEAN COMMUNITIES ONE PROPERTY AT A TIME WHILE SPREADING POSITIVITY. WE ARE NORTHARK.
Christmas Lighting Installation Cave Springs, AR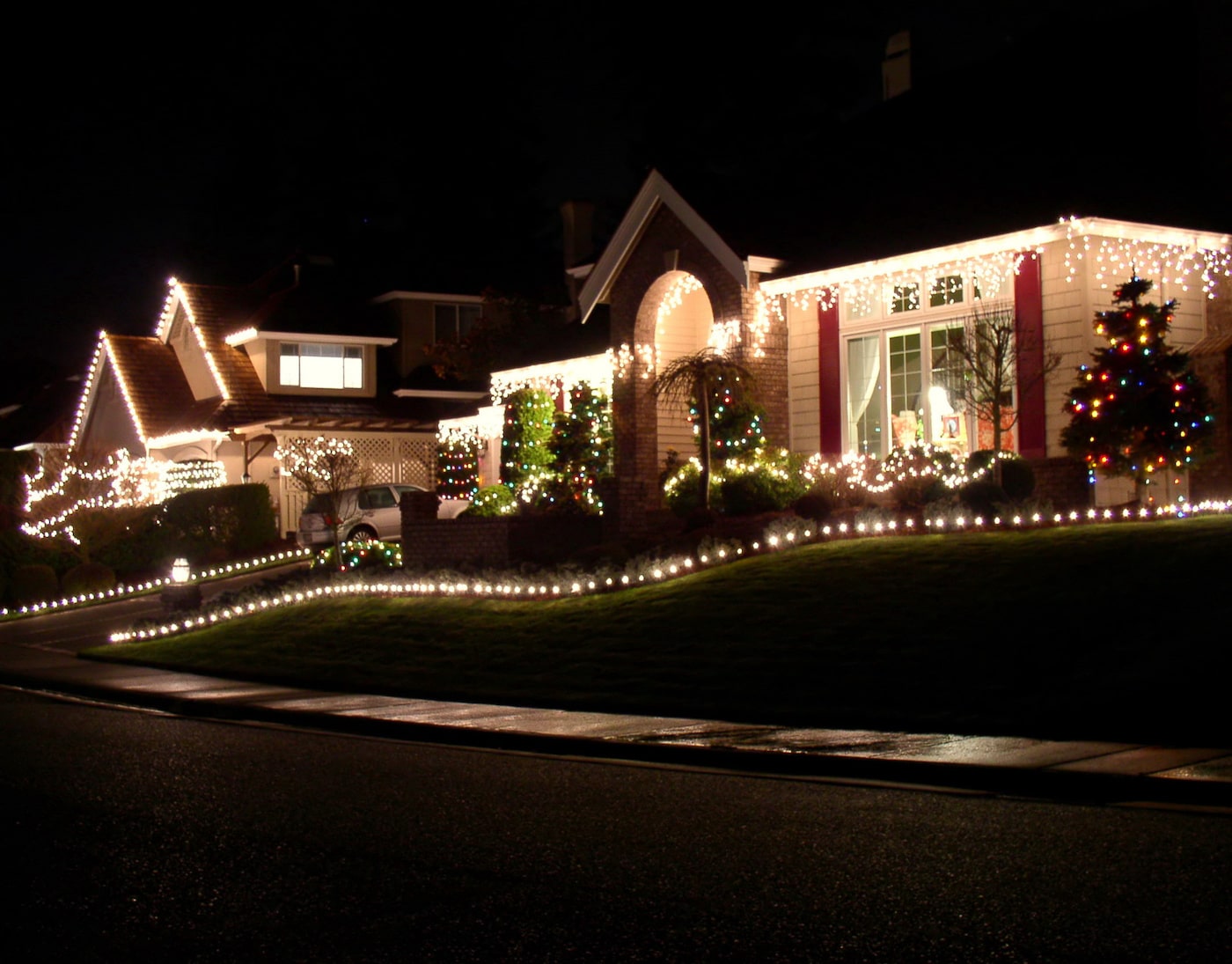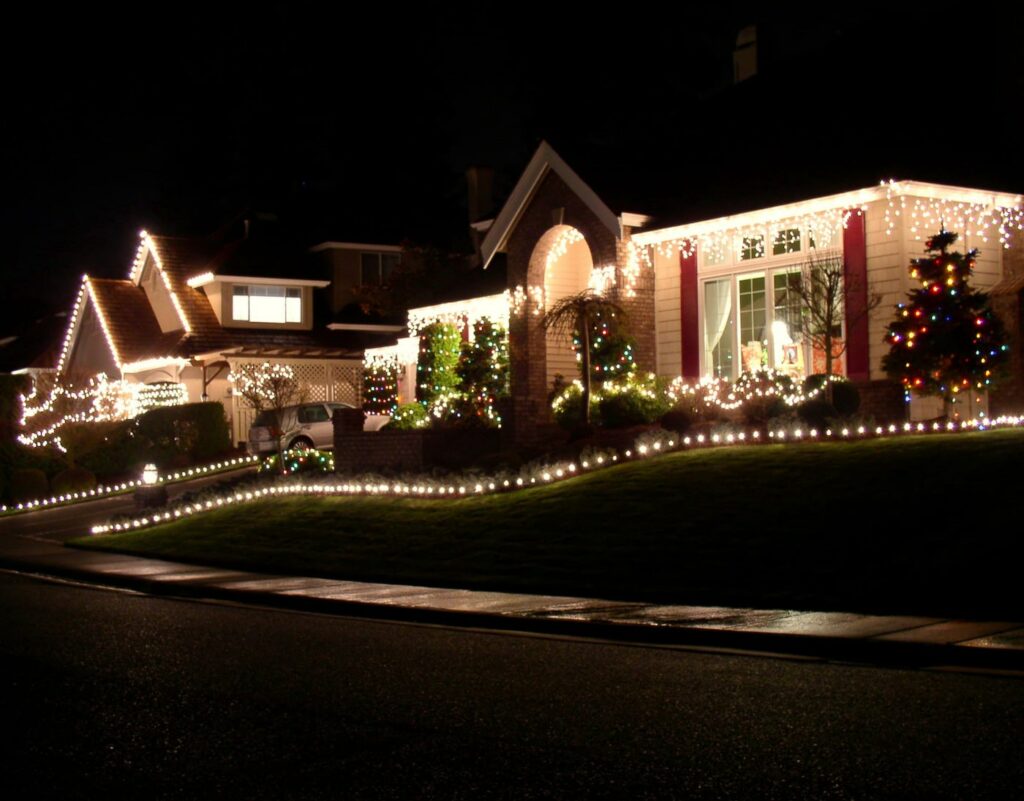 Searching for Cave Springs
Christmas Light Installers Near Me?
Have you been thinking about the winter holidays and how you want to decorate your home or business this upcoming season? If so, then let us help you! The talented team from NorthArk ProWash LLC is excited to offer transformative Christmas lighting installation Cave Springs, AR, services for all property owners in the area. We adapt the skills we have learned through pressure washing techniques and use those skills to add sparkle and joy to properties during the winter season. If you have been looking for Cave Springs Christmas light installers near me or a holiday lighting installation near me service, please look no further than our dedicated team from NorthArk ProWash LLC. We are excited to speak with you!
Holiday outdoor lighting supplies can transform your home or business from an ordinary property to a dazzling place. Whether you are thinking about a classic lighting design or a whimsical, sparkly design, we have the skills needed to highlight your home or business with strategically placed lights. Our holiday lighting Cave Springs, AR, experts work carefully to install lights that are safe and secure throughout the holiday season. We hide lighting paraphernalia that can be unsightly during the day and could be dangerous for anyone walking around your property. We know your home or office is an important place to you, and we will treat your property as if it were our place when we are installing residential or commercial Christmas lights around the area.
Holiday Lighting
Cave Springs, AR Residents Love
Do you enjoy walking or driving around the community and spying on holiday lights that capture your attention? Residential and commercial outdoor Christmas lights can highlight your buildings, sidewalks, driveway, trees, shrubbery, outbuildings, and any other features you want to outline during the holiday season. Lights will shine brightly and add style and character to your home or business. Whether you want twinkling lights, white lights, multi-colored lights, or any other options, we work closely with each customer to ensure you receive your vision's holiday lighting installation service.
Once you contact our team, we will arrange a convenient time to install your residential or commercial holiday lighting equipment. Our team members work efficiently to perform the services and leave you with a lighting display you can enjoy all season. We are always available if the lights malfunction during the seasonal time. If a lightbulb burns out or a strand of lights becomes dislodged, you can call us, and we will return to your place to repair the problem immediately. You can also rely on us to return after the holidays to dismantle the holiday lights and store them until the next winter holiday season. As a full-service holiday lighting company, we want you to know we provide all services related to holiday lighting extravaganzas.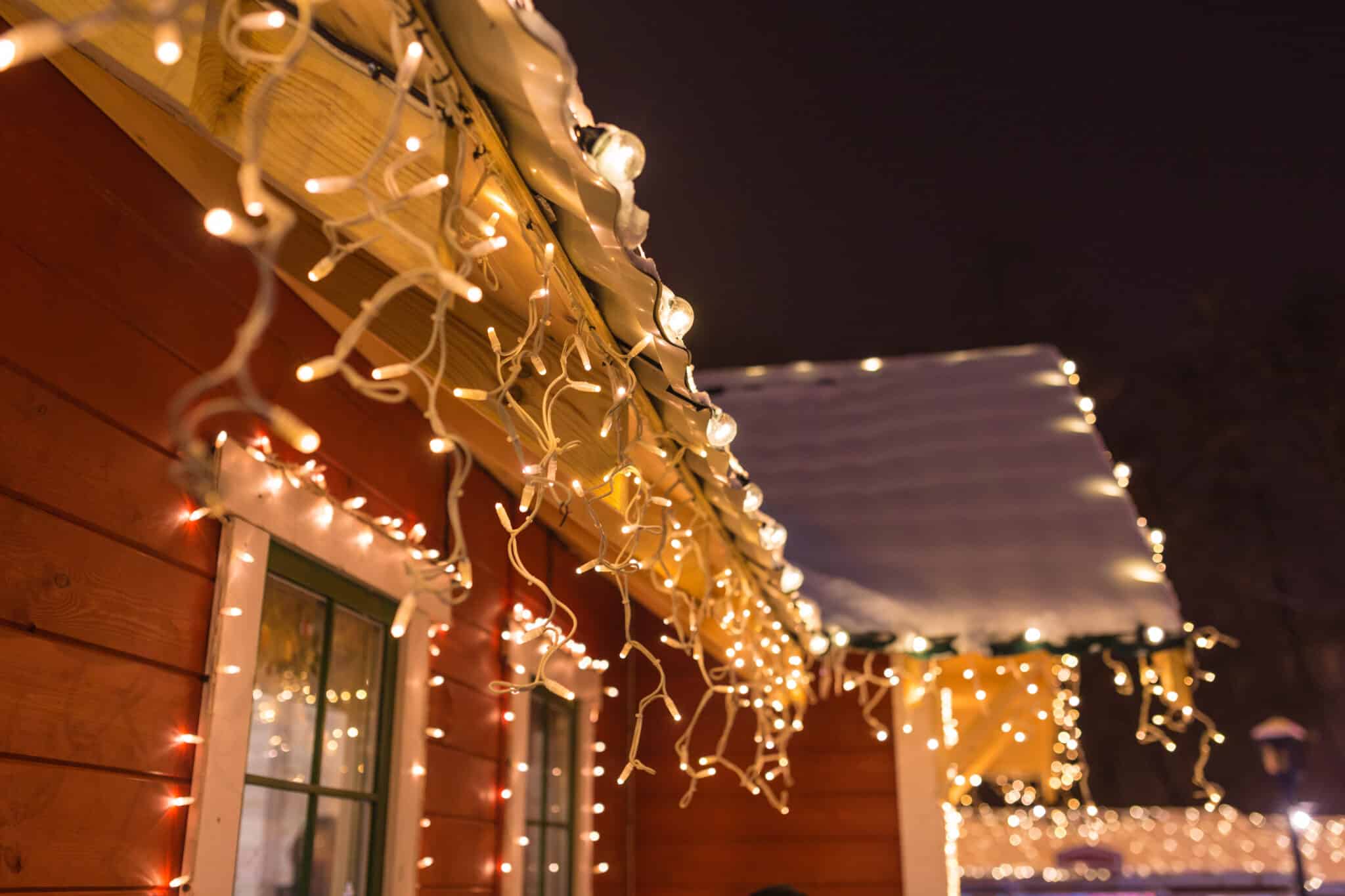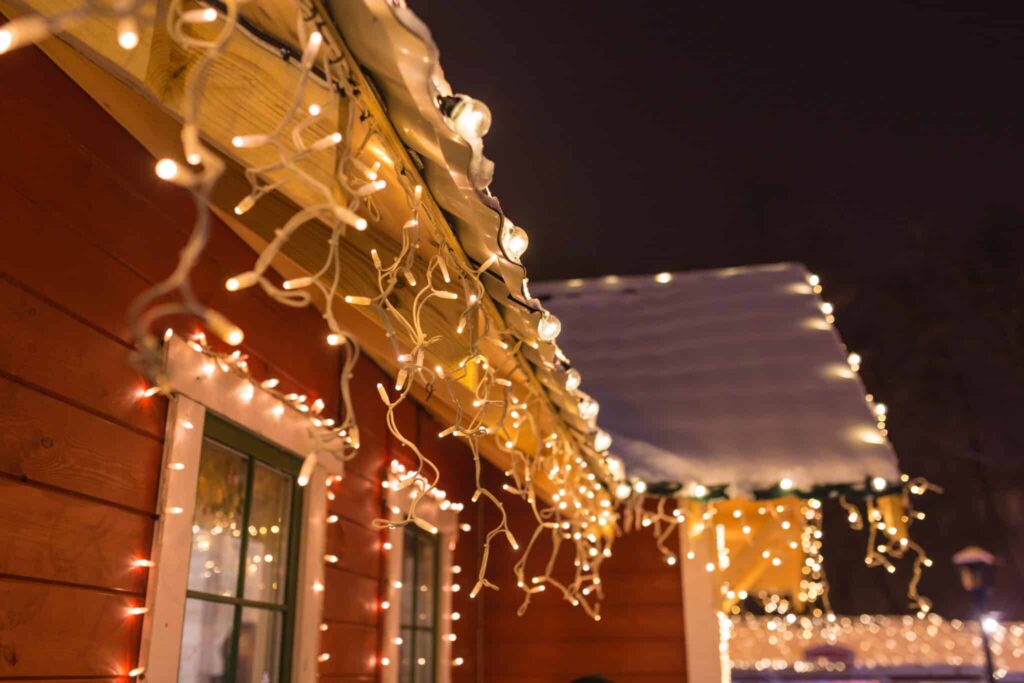 We hired *COMPANY NAME* for *SERVICE* and couldn't be happier with their service! From start to completion they were professional, on time, friendly, and were a pleasure to work with.
We couldn't be happier after the *SERVICE* service from *COMPANY NAME*. We will definitely be hiring them again in the future.
*COMPANY NAME* did an amazing job on our home. We would definitely recommend this company to anyone looking for professional *SERVICE*!
I highly recommend *COMPANY* to anyone who's looking for *SERVICE*. They were very thorough and reasonably priced as well!

CREATING CLEAN COMMUNITIES ONE PROPERTY AT A TIME WHILE SPREADING POSITIVITY. WE ARE NORTHARK.
The Christmas Lighting Experts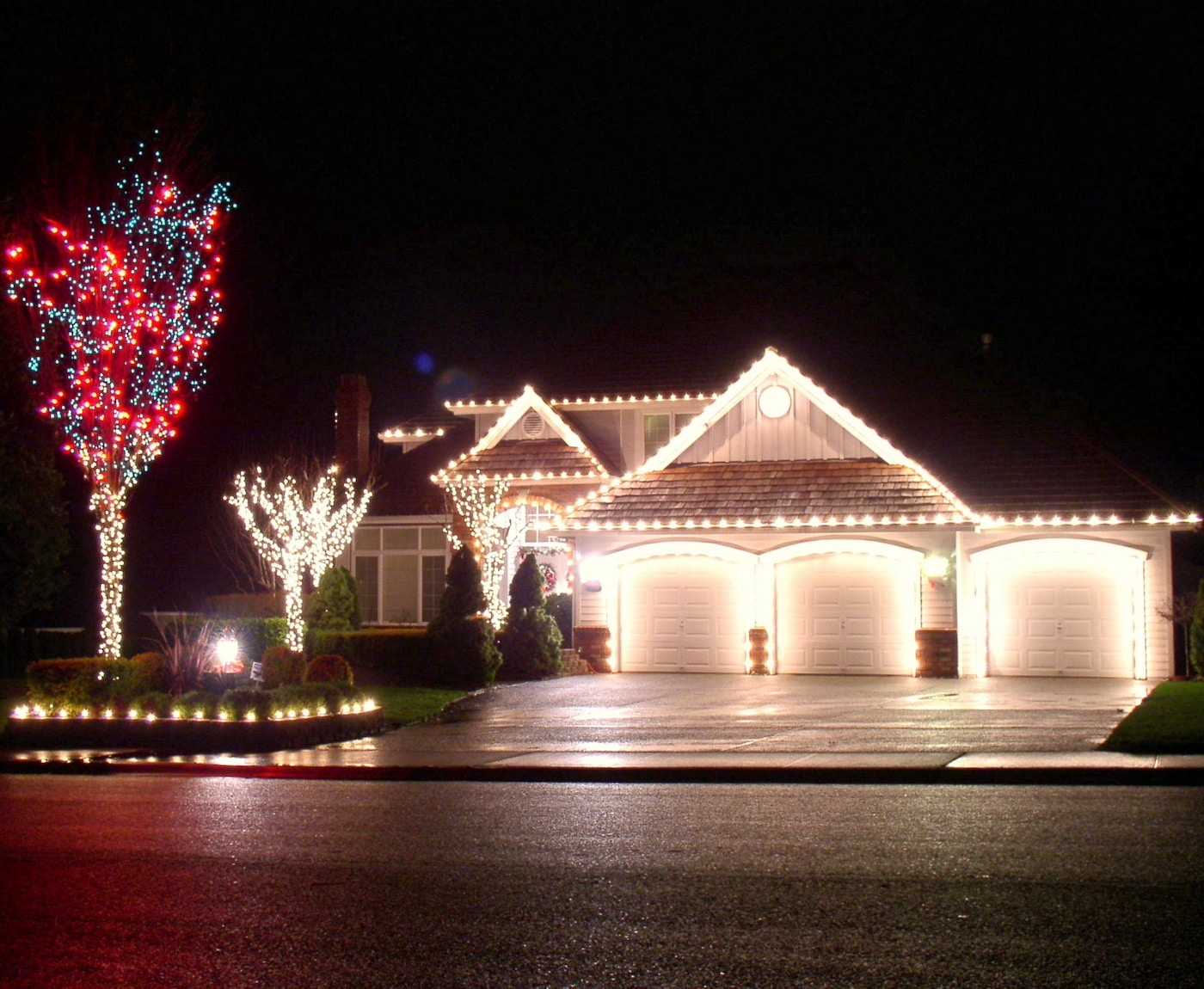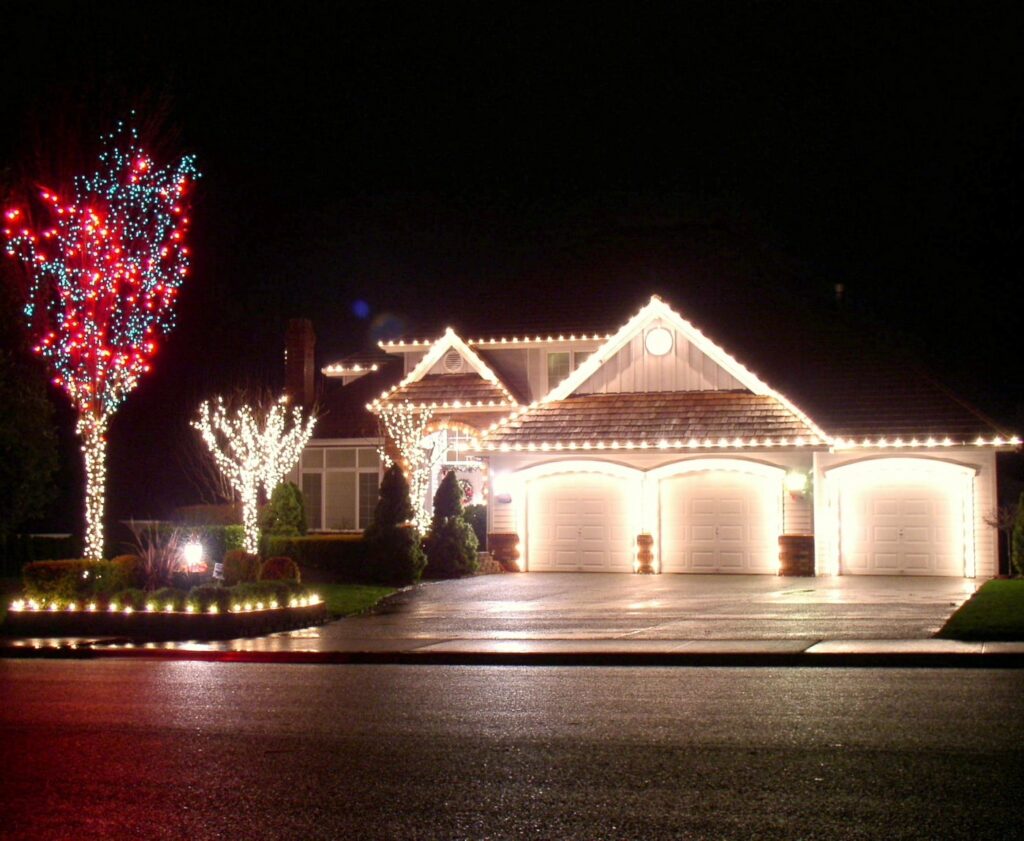 Professional Holiday Lighting
Company in Cave Springs, AR
Cave Springs is such a warm and inviting community, and it is nice to drive around the region during the winter holidays to see various lighting displays. Approximately 6,000 residents live in Cave Springs, and many more people visit the area throughout the year. The town is centrally located between Bentonville and Springdale, and many residents enjoy going between the two cities to sightsee and utilize modern conveniences. Bentonville is well-known for having the Walmart Museum, which is an interesting place to see and learn about the history of the mega-chain store. Other sights in Bentonville include the peaceful Compton Gardens & Arboretum and the beautiful Crystal Bridges Museum of American Art.
Cave Springs is an affluent and friendly community. The area is dotted with delicious restaurants, fun retail shops, outdoor recreational venues, and family-friendly entertainment locations. If you live or work in the area and you are ready to have your holiday lights installed by an enthusiastic group that cares about their workmanship, then please reach out to our team from NorthArk ProWash LLC.
Call Today for Holiday Lighting
Installation in Cave Springs, AR!
For many people, Christmas and the winter holidays are a special time of year. It is a time to gather with friends and family and socialize or celebrate the year. It is also a time when many people buy gifts for loved ones, volunteer in the community, engage in festive events, and decorate their homes and businesses.
If you would like to learn more about the reliable Christmas lighting installation Cave Springs, AR, services we offer, then please reach out to the dedicated team from NorthArk ProWash LLC at your earliest convenience. We work closely with our customers to arrange a holiday lighting installation service that is convenient for your schedule. Our team members are always glad to answer any questions you have for us, offer free estimates for potential projects, or put your name on the holiday lighting installation list. We look forward to working with you!