CREATING CLEAN COMMUNITIES ONE PROPERTY AT A TIME WHILE SPREADING POSITIVITY. WE ARE NORTHARK.
Commercial Washing Centerton, AR
Parking Lot Power Washing Services
Centerton, AR Residents Trust
The appearance of your business means everything. If your commercial property is unkempt, it can deter customers from doing business at your location. They could also leave a bad review and push other customers away from doing business with you. Don't let the cleanliness of your business cause you to lose a sale or scare customers away. At NorthArk ProWash LLC, we have a skilled, talented, and experienced commercial pressure washing team that's ready to tackle your project so your customers and employees can get back to being in a clean and inviting space again. 
NorthArk ProWash LLC provides commercial power washing services that are fast, convenient, and affordable. We understand the importance of having a clean property, and we also know that each business has its own commercial pressure cleaning needs. We work hard to meet all of our customers' needs and also strive to exceed their expectations. We offer a full menu of commercial pressure washing services, which include; commercial concrete cleaning, commercial gutter cleaning, commercial building power washing, parking lot power washing services, and more. You can trust that regardless of which service you need, we provide the best commercial washing Centerton, AR, has to offer.
Searching for Centerton
Commercial Power Washer Near Me?
Your commercial building faces a lot of different elements, such as weather, organic materials, dirt, grime, stains, and more. These materials can affect the appearance of your building and property, and they can also break down the exterior surfaces of your building. Not to mention, organic materials on your property can also cause health issues like allergies and respiratory problems. As a business owner, it's important that your main priority is to provide your customers and employees with a healthy environment. When your employees are in their workplace, they shouldn't have to worry about becoming sick due to the cleanliness of your building.
With our pressure washing services, we will be able to carefully remove these materials. Unfortunately, these materials can't be prevented from growing but they can be eliminated. This is where routine cleanings come in. By having your commercial property and building routinely cleaned, you prevent damage, create a healthier workplace, save money, boost curb appeal, and more. Your place of business should be a clean and healthy environment to be around. When looking for a Centerton commercial power washer near me, it's important to partner with a company you can count on. With our team, you can trust that we will perform your services promptly, and we will work hard to provide you with excellent results. We also offer top-rated house washing, roof cleaning, gutter cleaning, holiday lighting, and pressure washing.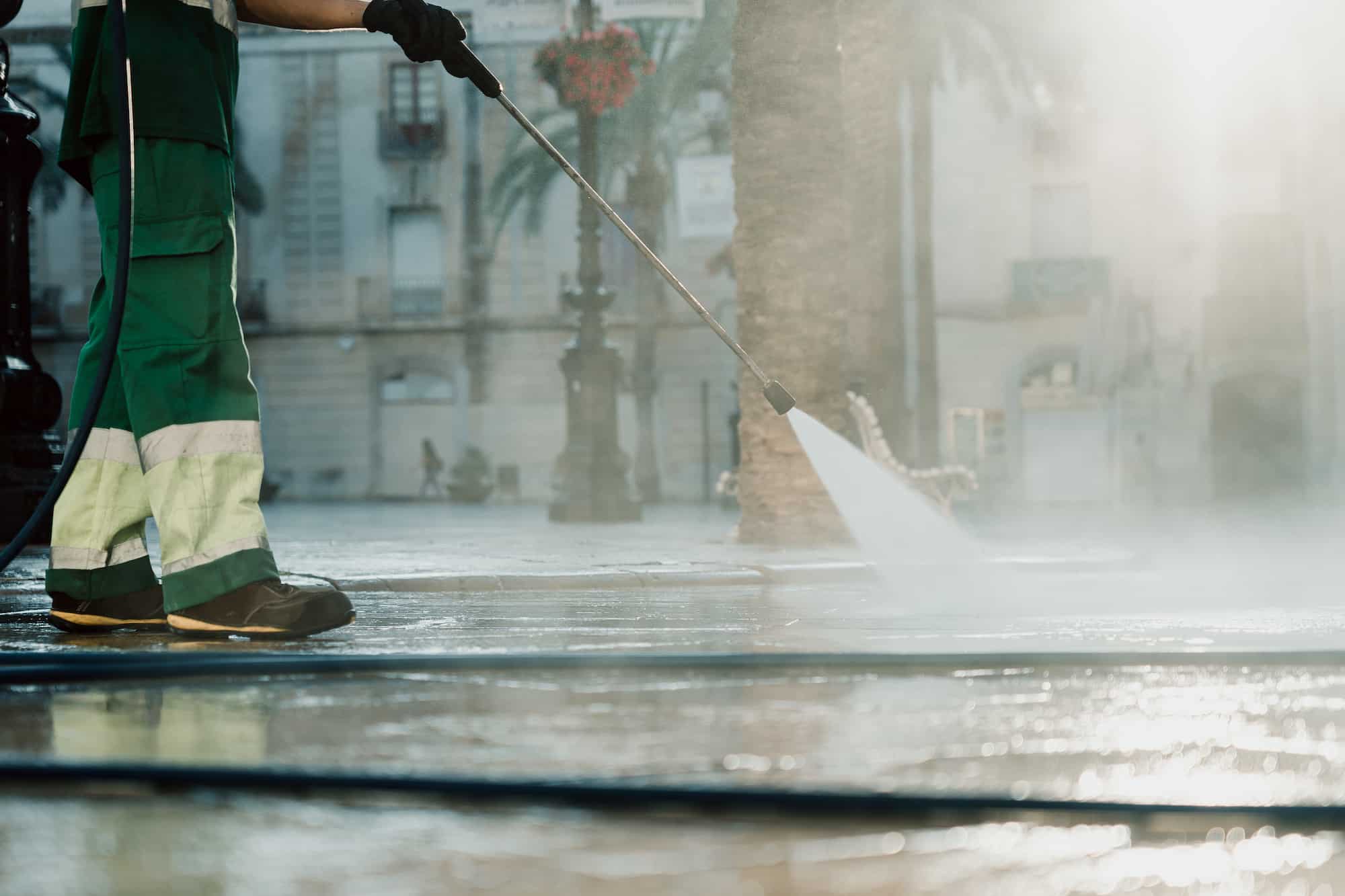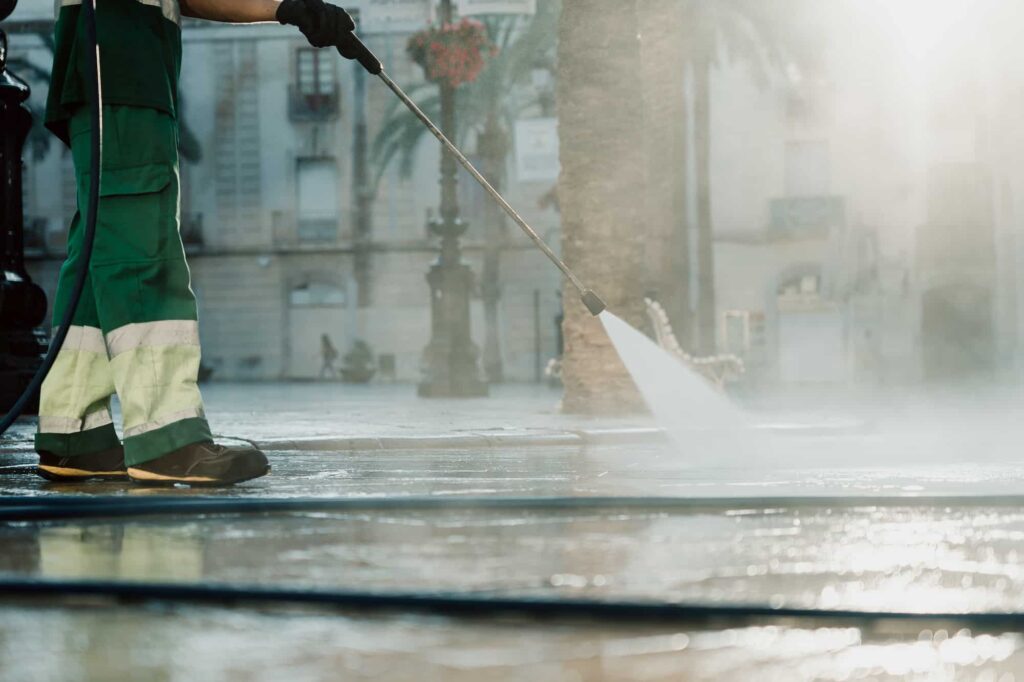 We hired *COMPANY NAME* for *SERVICE* and couldn't be happier with their service! From start to completion they were professional, on time, friendly, and were a pleasure to work with.
We couldn't be happier after the *SERVICE* service from *COMPANY NAME*. We will definitely be hiring them again in the future.
*COMPANY NAME* did an amazing job on our home. We would definitely recommend this company to anyone looking for professional *SERVICE*!
I highly recommend *COMPANY* to anyone who's looking for *SERVICE*. They were very thorough and reasonably priced as well!

CREATING CLEAN COMMUNITIES ONE PROPERTY AT A TIME WHILE SPREADING POSITIVITY. WE ARE NORTHARK.
Top-Rated Commercial Building Power Washing in Centerton, AR
Call Today for
Commercial Power Washing in Centerton, AR
Are you in need of commercial pressure washing services? Our team at NorthArk ProWash LLC can help! We aim to become your go-to and trusted company for all of your commercial pressure washing needs. We look forward to getting your commercial property back to looking as good as new. To learn more about our commercial pressure washing services, the other services we offer, or for a free quote, get in touch with our team in Centerton, AR, today!