CREATING CLEAN COMMUNITIES ONE PROPERTY AT A TIME WHILE SPREADING POSITIVITY. WE ARE NORTHARK.
Christmas Lighting Installation Centerton, AR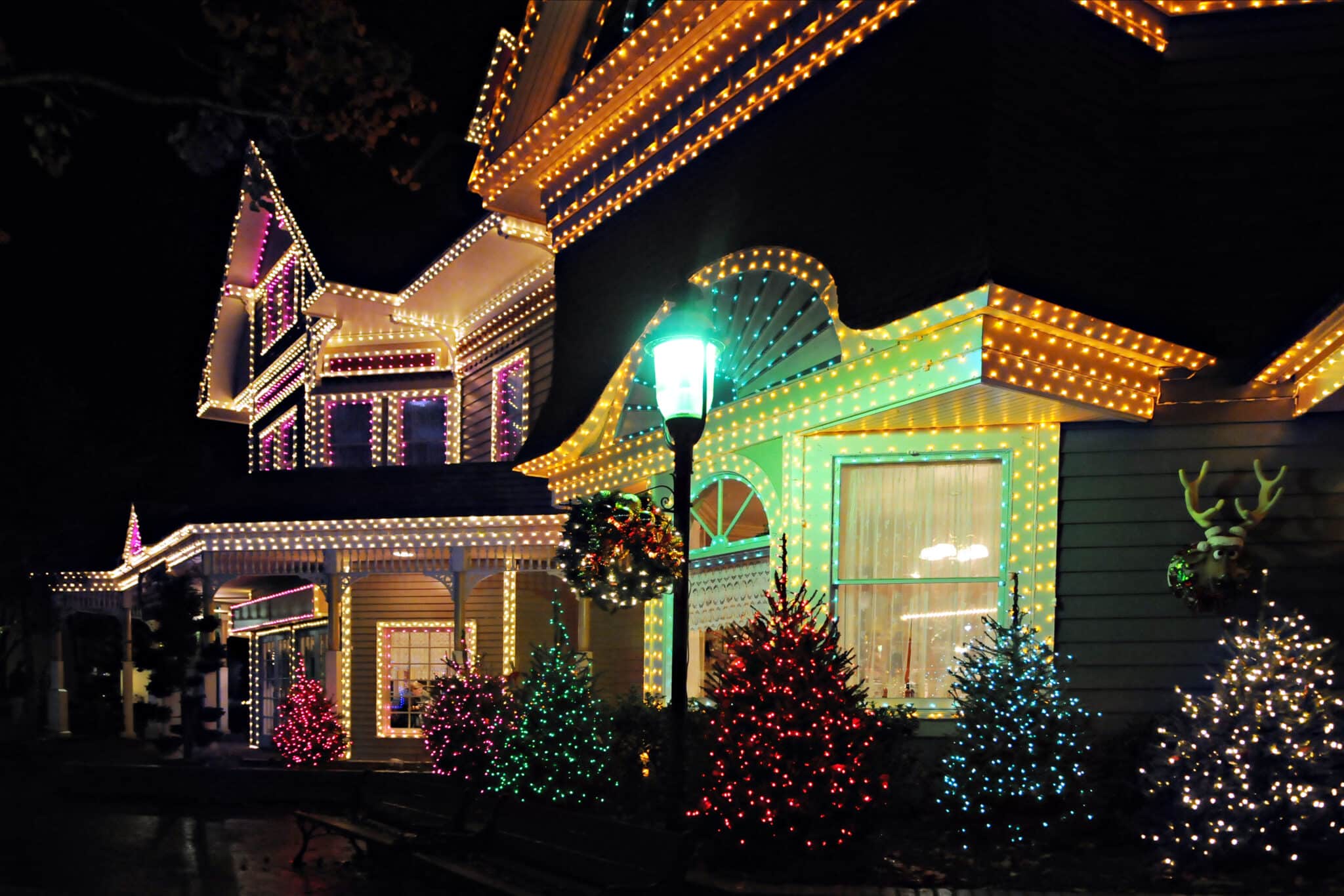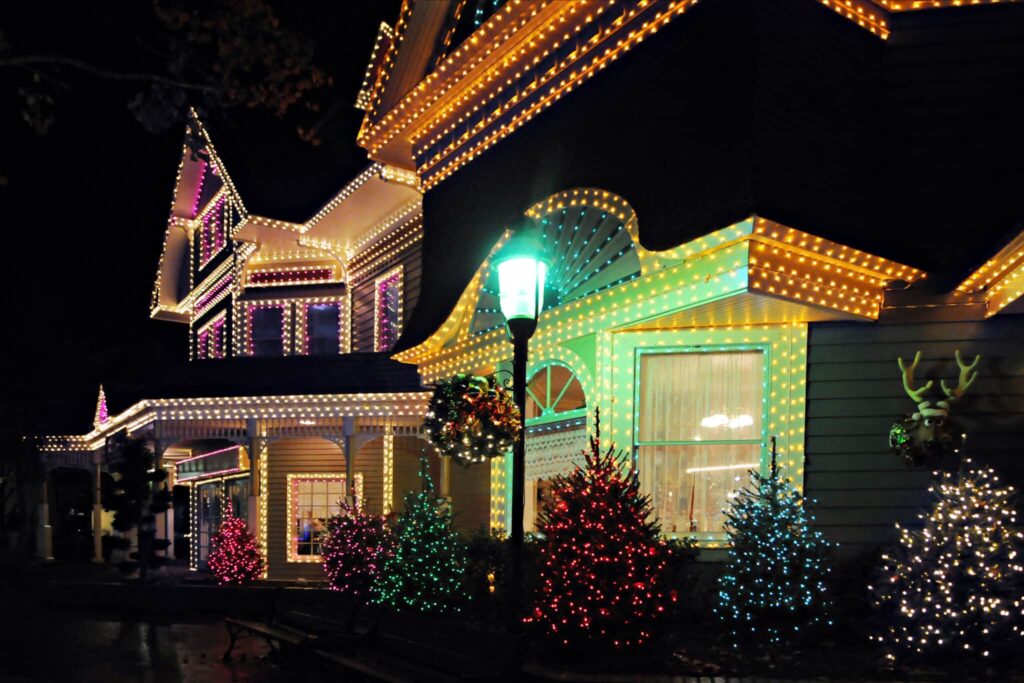 Searching for Centerton
Christmas Light Installers Near Me?
It's never too early to start thinking about next year's holiday lighting display. Before long, your favorite holiday tunes will be playing on the radio and the malls will be packed with excited shoppers looking to get the hottest toy. If you're in the market for a new design, then look no further than the pros at NorthArk ProWash LLC.
As one of the top-rated companies that offer full-service holiday outdoor lighting packages in Centerton, AR, you'll be able to customize your display and bring your vision to life this holiday season. Contact us to get started.
If you're searching "Centerton Christmas light installers near me" in Google, then you're going to stumble upon the services provided by NothArk ProWash LLC. With years of experience under our belt, we're proud to offer you excellent and affordable holiday lighting packages that will fit any budget.
That all sounds great, right? But what exactly does it mean to hire a professional Christmas lighting installation Centerton, AR company? Professional Christmas light installers offer a wide range of services all related to creating a beautiful lighting display for your personal or commercial property. The first thing we do is meet with you, either over the phone or via email to discuss what kind of lighting installation you'd like. For example, there are tons of different colored lights we can use, so we want to know what kind of style would suit your vision best.
Holiday Lighting
Centerton, AR Residents Love
In addition to learning more about your color and lighting preferences, we'll discuss the aspects of your property. Will your lighting display extend to other parts of your landscape, such as being wrapped around trees? Once we know what you're thinking and settle on a design, we'll go ahead and set up an appointment sometime that's convenient for you between Monday and Saturday.
Once on your property, we'll go ahead and hang up your chosen lights. Overall the process should only take a few hours. Then, once the lights are hung, we'll make any necessary repairs or replacements, as they pop up. For example, if a bulb suddenly burns out, we'll come over and fix it for you at no additional cost to you. Then, after the holiday season is over, we'll take your lights down and store them for next year's display. When you hire NorthArk ProWash LLC, you're getting a top-of-the-line full-service experience from start to finish. 
The process mentioned above applies to commercial property owners, too. After all, decorating for the holidays is a great way to attract new business and indulge in the festiveness of the season!
One of the benefits of hiring a commercial Christmas lights company to hang up your lights is that it protects you from a possible workers' compensation claim or lawsuit if one of your employees gets injured while trying to hang them up. Furthermore, it can save you time from doing it yourself.
This benefit isn't just exclusive to commercial property owners. Anyone who decorates for the holiday season knows just how time-consuming it can all be. With a million things on your to-do list, both with the family and at work, hanging up some lights is not always at the forefront of your priorities.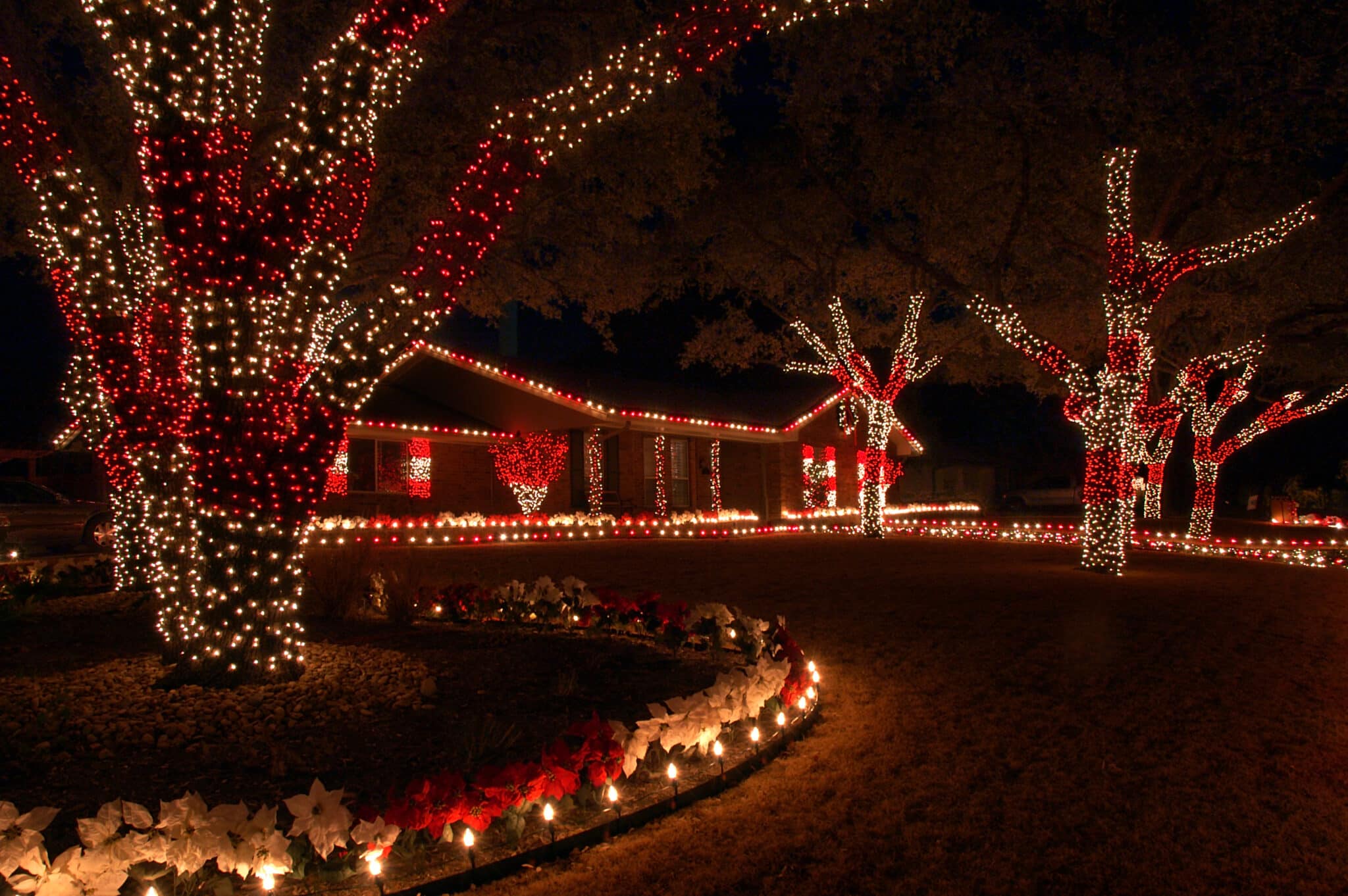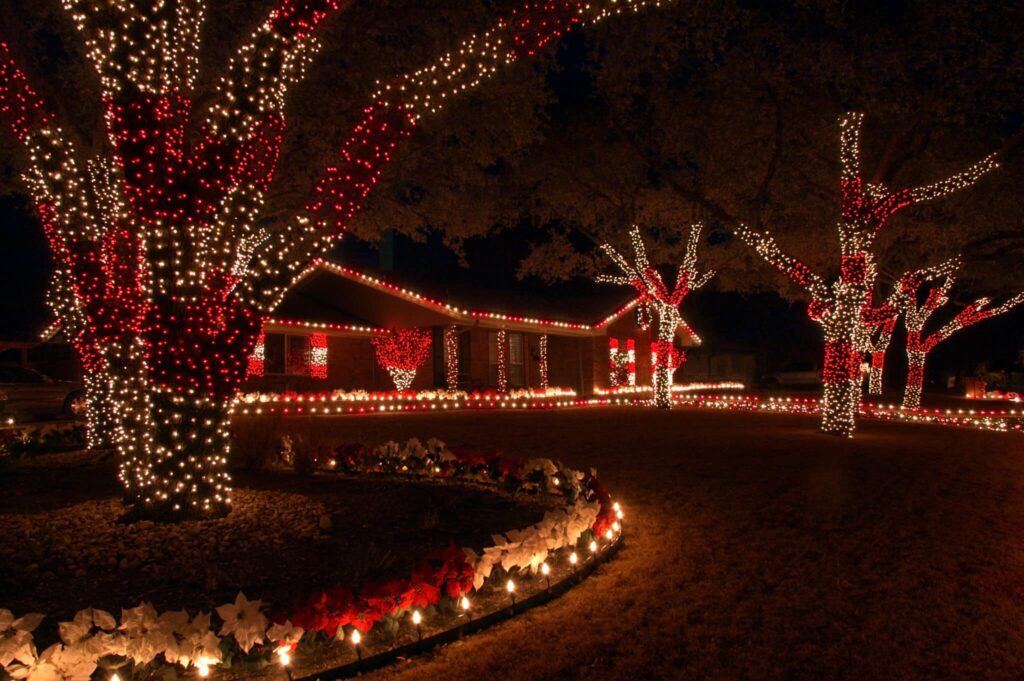 We hired *COMPANY NAME* for *SERVICE* and couldn't be happier with their service! From start to completion they were professional, on time, friendly, and were a pleasure to work with.
We couldn't be happier after the *SERVICE* service from *COMPANY NAME*. We will definitely be hiring them again in the future.
*COMPANY NAME* did an amazing job on our home. We would definitely recommend this company to anyone looking for professional *SERVICE*!
I highly recommend *COMPANY* to anyone who's looking for *SERVICE*. They were very thorough and reasonably priced as well!

CREATING CLEAN COMMUNITIES ONE PROPERTY AT A TIME WHILE SPREADING POSITIVITY. WE ARE NORTHARK.
The Christmas Lighting Experts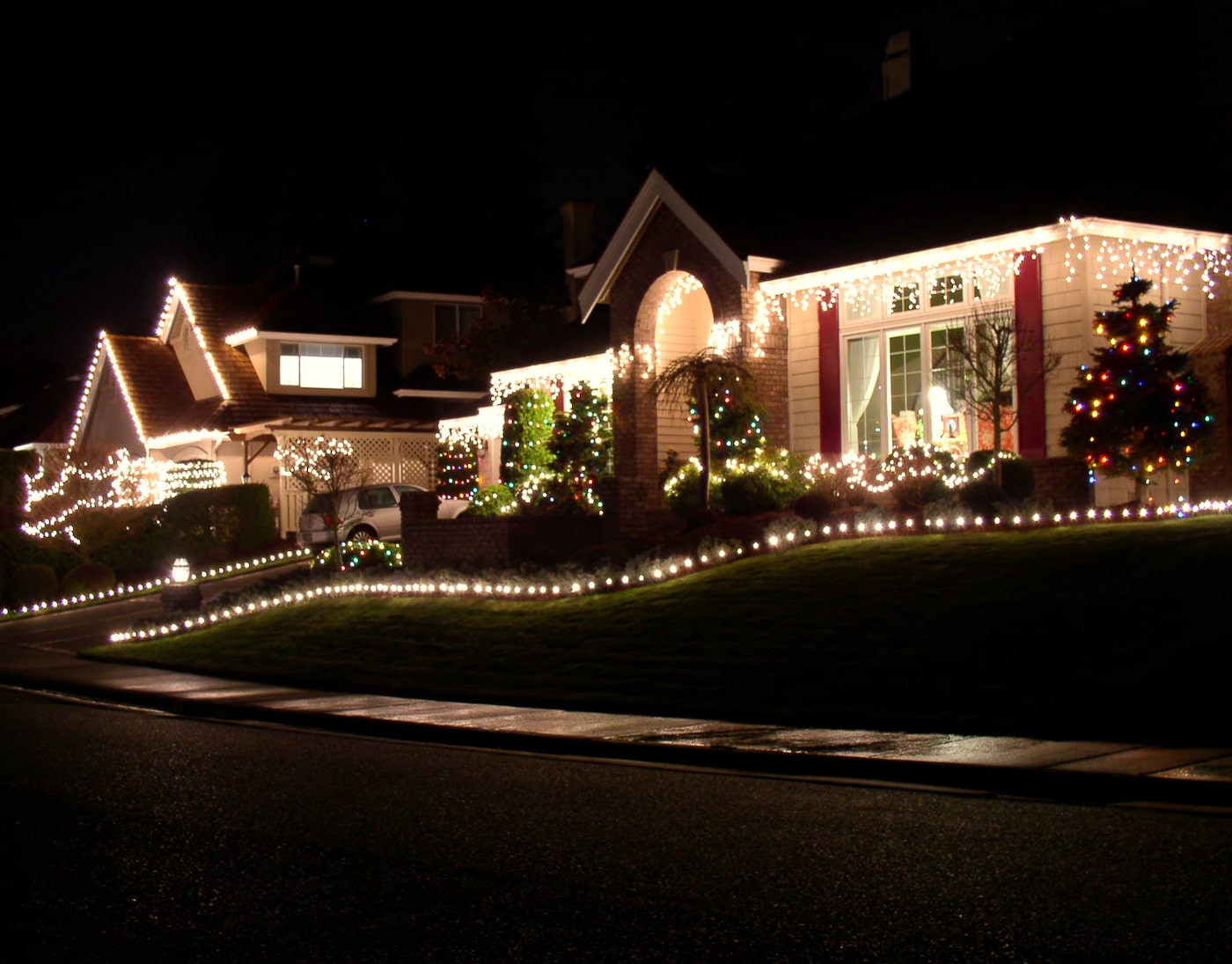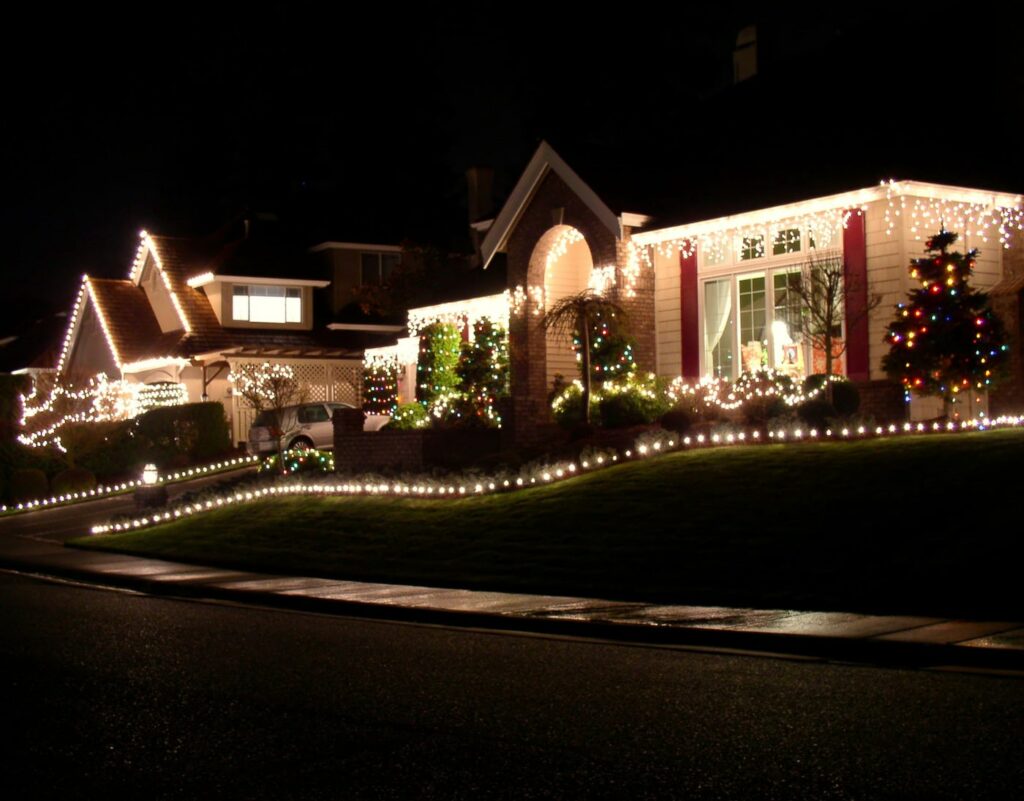 Professional Holiday Lighting
Company in Centerton, AR
That's why you should let the holiday lighting Centerton, AR team at NorthArk ProWash LLC help you. We can take some of the pressure off your shoulders, so you can focus on everything else that matters. If you're looking for a quality holiday lighting company for your residential or commercial outdoor Christmas lights, look no further than NorthArk ProWash LLC.
As a top-rated personal and commercial holiday lighting company, you can trust us to create a custom display that makes your heart happy. We welcome you to check out our reviews to see what our clients have to say about our services. 
With us, you can trust that we'll only use lights of the highest quality. That's one of the big reasons to hire a holiday lighting installation near me professional; they only use high-quality products, such as LED lights, that offer incredible shine and an easy way for your home to be the prettiest one on the block!
Call Today for Holiday Lighting
Installation in Centerton, AR!
Hanging up lights yourself can be time-consuming. You have to grab the ladder, and the lights, and, in some cases, take the lights down and replace them if a bulb burns out. When you hire NorthArk ProWash LLC, you eliminate all of this. Don't wait. Call us today and check out our gallery for inspiration on your next Christmas lighting display in Centerton, AR!