CREATING CLEAN COMMUNITIES ONE PROPERTY AT A TIME WHILE SPREADING POSITIVITY. WE ARE NORTHARK.
House Washing Centerton, AR
Soft Washing Centerton, AR
Residents Trust
NorthArk ProWash LLC is a locally owned and reliable team that offers high-quality house washing services that homeowners in the area can count on. If you've been searching for house washing near me, you can trust that your home is in good hands with us. We understand the importance of protecting your investment, and this involves ensuring that it's properly cleaned on a routine basis. The exterior surfaces of your home face organic materials, harsh weather, dirt, stains, grime, and more. Over time, they can break down these surfaces and cause irreversible damage that will need to be replaced sooner rather than later. They can also affect the look of your home, making it appear dingy and dull. Our house washing in Centerton, AR, services will boost its curb appeal, increase the value of your home, prevent damage, etc. 
Searching for Centerton
House Washing Near Me?
Homeowners often choose to complete home projects themselves. They often do this to save money; however, pressure washing your own home is not advised. Not only will the homeowner need to either purchase or rent a pressure washer, but more than likely, they're not trained in using a pressure washer. Looking up videos on how to use one doesn't typically suffice. If a pressure washer were to be mishandled, they risk causing damage to their home, and they also risk getting severely hurt. Pressure washers expel water with extreme force, if they're not careful, they could cause serious harm to themselves or even damage their siding, break a window, chip paint, etc. We recommend leaving this task to professionals.
At an affordable cost, we offer top-notch pressure-washing home services that you can rely on. We are highly trained in the house pressure washing equipment used, and we will treat your home with care to provide you with only the best results possible. With our team, you no longer need to search for siding cleaning near me, as you can trust that we provide house power washing Centerton, AR, locals swear by. We also offer top-rated pressure washing, roof washing, gutter cleaning, holiday lighting, and commercial pressure washing services.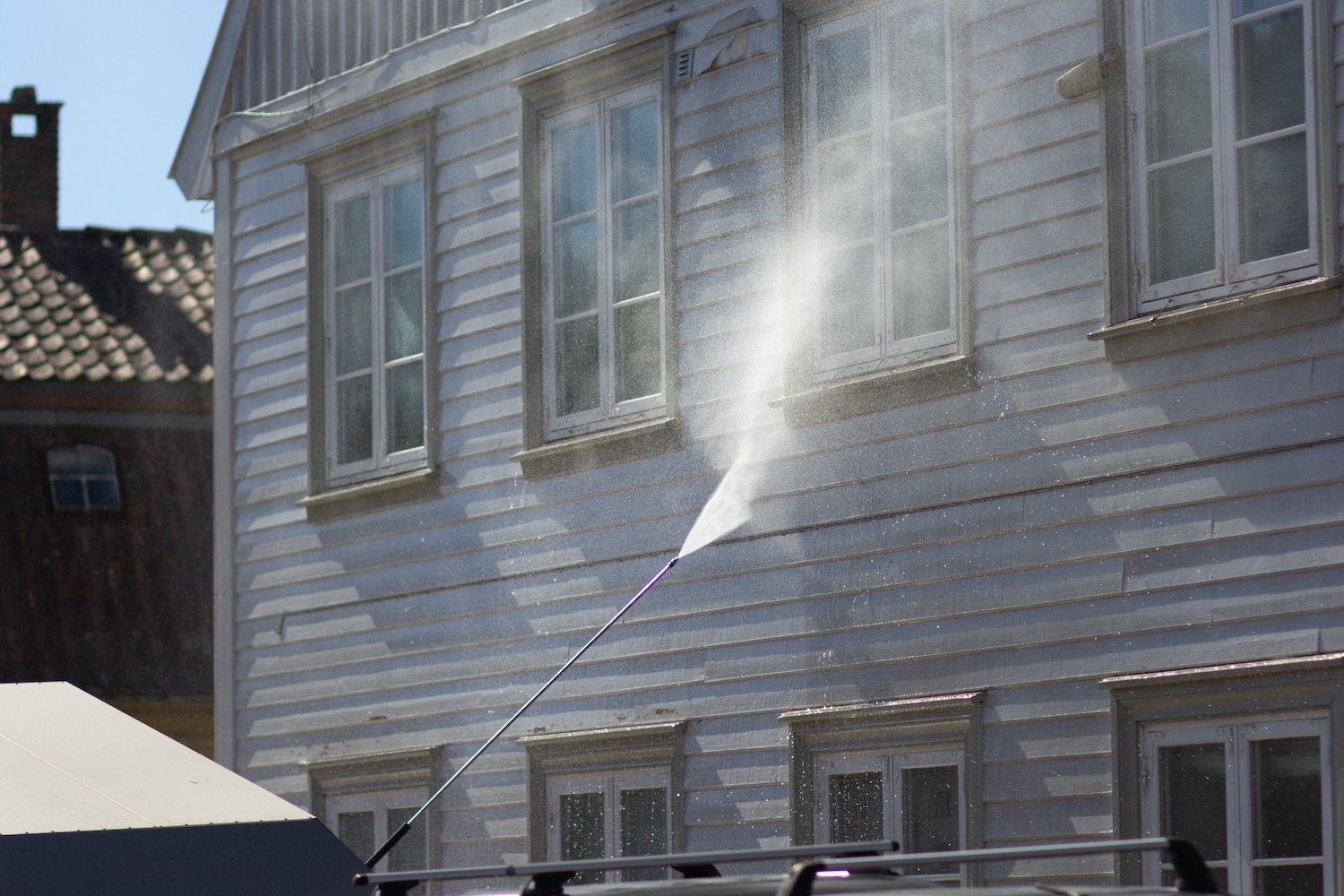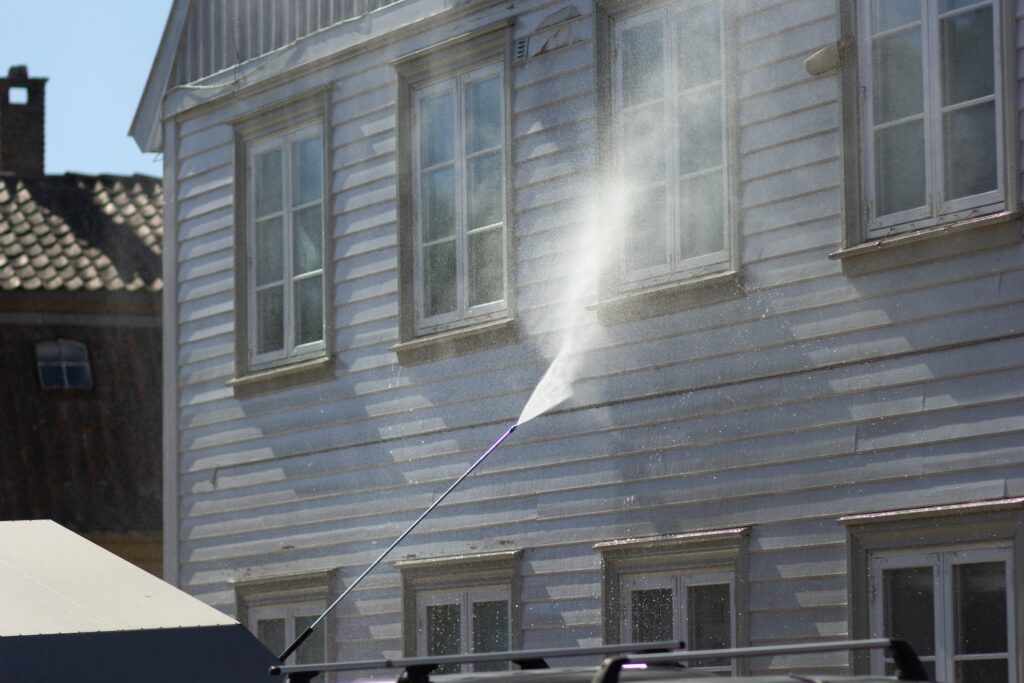 We hired *COMPANY NAME* for *SERVICE* and couldn't be happier with their service! From start to completion they were professional, on time, friendly, and were a pleasure to work with.
We couldn't be happier after the *SERVICE* service from *COMPANY NAME*. We will definitely be hiring them again in the future.
*COMPANY NAME* did an amazing job on our home. We would definitely recommend this company to anyone looking for professional *SERVICE*!
I highly recommend *COMPANY* to anyone who's looking for *SERVICE*. They were very thorough and reasonably priced as well!

CREATING CLEAN COMMUNITIES ONE PROPERTY AT A TIME WHILE SPREADING POSITIVITY. WE ARE NORTHARK.
Top-Rated House Power Washing in Centerton, AR
Call Today for Professional
House Pressure Washing in Centerton, AR
When choosing a company, you must find one that fully understands the different techniques that should be used on each exterior surface of your home. Soft washing in Centerton, AR, utilizes a low-pressure water setting that safely removes any unwanted materials like dirt, grime, organic materials, and more without causing harm to your home. If a high-pressure wash method were to be used on your siding, it could cause irreversible damage that could result in needing expensive repairs. You can trust that we will use the appropriate techniques when washing your home, which means you no longer need to search for soft wash companies near me.
When it comes to your home, it's important that it gets the best treatment and is handled with care. At NorthArk ProWash LLC, we look forward to partnering with you to get your home back in good standing with our house pressure washing services. To learn more about our services, make sure you contact our team in Centerton, AR, today!