CREATING CLEAN COMMUNITIES ONE PROPERTY AT A TIME WHILE SPREADING POSITIVITY. WE ARE NORTHARK.
Commercial Washing Lowell, AR
Parking Lot Power Washing Services
Lowell, AR Residents Trust
At NorthArk ProWash LLC, we understand the importance of the curb appeal of your business, which is why we offer commercial pressure washing services to safely but effectively remove mildew, mold, algae, stains, moss, and more from the exterior surfaces of commercial buildings. These materials often grow, build up, and spread quickly over time. Not to mention, they can eat away at the surface of your building which could result in costly repairs or replacements. These materials also can cause health issues for your customers and employees. Your employees should feel comfortable working in their environment knowing that it's safe, healthy, and clean. This means that creating a healthier environment for everyone should be your top priority. Our commercial pressure washing services will provide you with a healthier and cleaner working environment that your customers and employees will appreciate. 
Searching for Lowell
Commercial Power Washer Near Me?
Have you been looking for Lowell commercial power washer near me? At NorthArk ProWash LLC, we use environmentally safe methods while carefully removing any caked-on dirt or debris from your commercial property. We offer different commercial power washing services, such as; parking lot power washing services, drive-through cleaning, commercial building power washing, commercial gutter cleaning, cleaning homes that are getting ready to be listed for real estate agents, post-construction cleanup, commercial concrete cleaning, and more. To protect your commercial property from early deterioration and to increase its curb appeal, we recommend routine pressure washing services.
The curb appeal of your commercial property is important. Customers could potentially turn away if your building is covered in dirt, your parking lot is covered in oil stains, and your gutters are overflowing. This has the potential to scare customers away, as most customers don't want to return to your business to make another purchase if your commercial property is filthy. Don't allow the cleanliness of your building to stand in the way of making or breaking a sale. We also offer professional house washing, roof washing, gutter cleaning, holiday lighting, and pressure washing.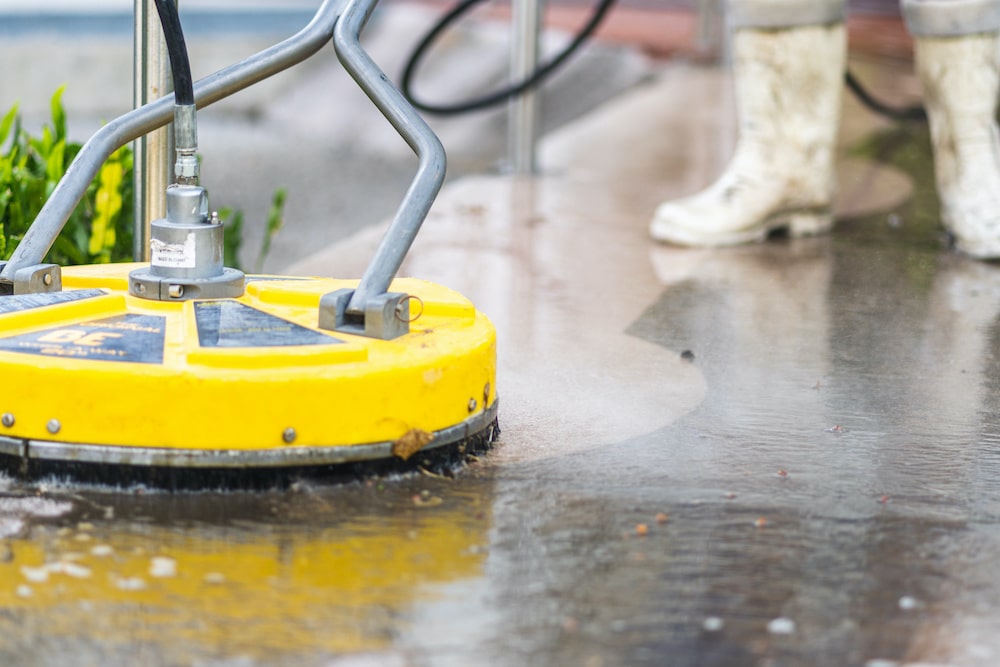 We hired *COMPANY NAME* for *SERVICE* and couldn't be happier with their service! From start to completion they were professional, on time, friendly, and were a pleasure to work with.
We couldn't be happier after the *SERVICE* service from *COMPANY NAME*. We will definitely be hiring them again in the future.
*COMPANY NAME* did an amazing job on our home. We would definitely recommend this company to anyone looking for professional *SERVICE*!
I highly recommend *COMPANY* to anyone who's looking for *SERVICE*. They were very thorough and reasonably priced as well!

CREATING CLEAN COMMUNITIES ONE PROPERTY AT A TIME WHILE SPREADING POSITIVITY. WE ARE NORTHARK.
Top-Rated Commercial Building Power Washing in Lowell, AR
Call Today for
Commercial Power Washing in Lowell, AR
Having a company clean your property can save you money in the long run. This is because it makes maintaining the cleanliness of your property easier. Commercial properties have to deal with a lot of elements, such as; foot traffic, harsh weather, and organic materials. You can trust that we will carefully clean and restore the look of your commercial property as we provide the best commercial washing Lowell, AR, has to offer.
Has it been a while since your commercial property has been cleaned? More than likely, it's overdue for one. Pressure washing the exterior surfaces of your business will give your working space a more inviting, healthier, and cleaner environment for both your employees and customers. At NorthArk ProWash LLC, you can trust that our team will deliver you only the best services, customer service, and results. You can also rely on us to arrive at your appointment on time and with the appropriate tools and products to get the job done correctly. Make sure you contact our team to learn more about our commercial pressure cleaning services today!