CREATING CLEAN COMMUNITIES ONE PROPERTY AT A TIME WHILE SPREADING POSITIVITY. WE ARE NORTHARK.
Christmas Lighting Installation Lowell, AR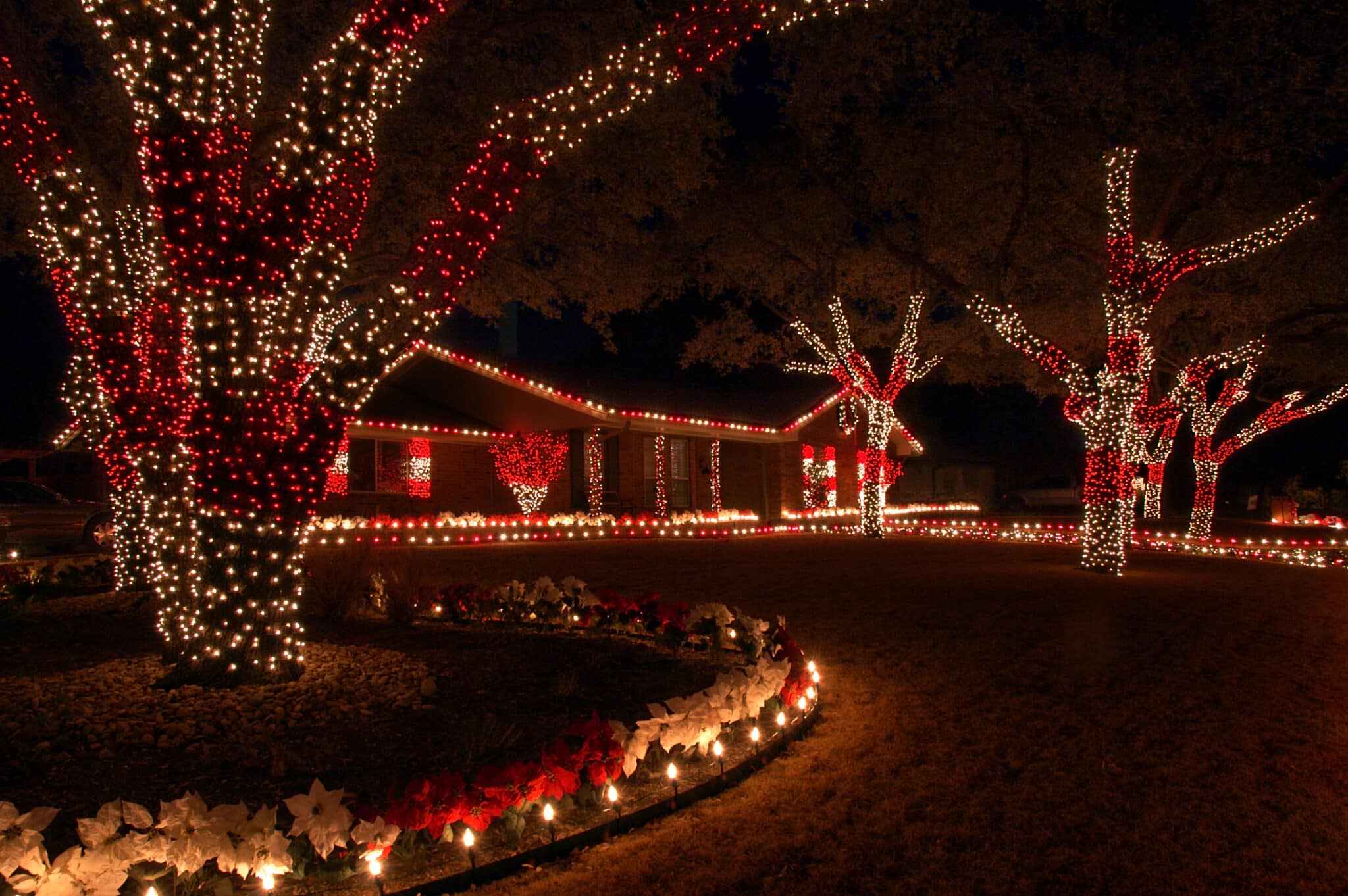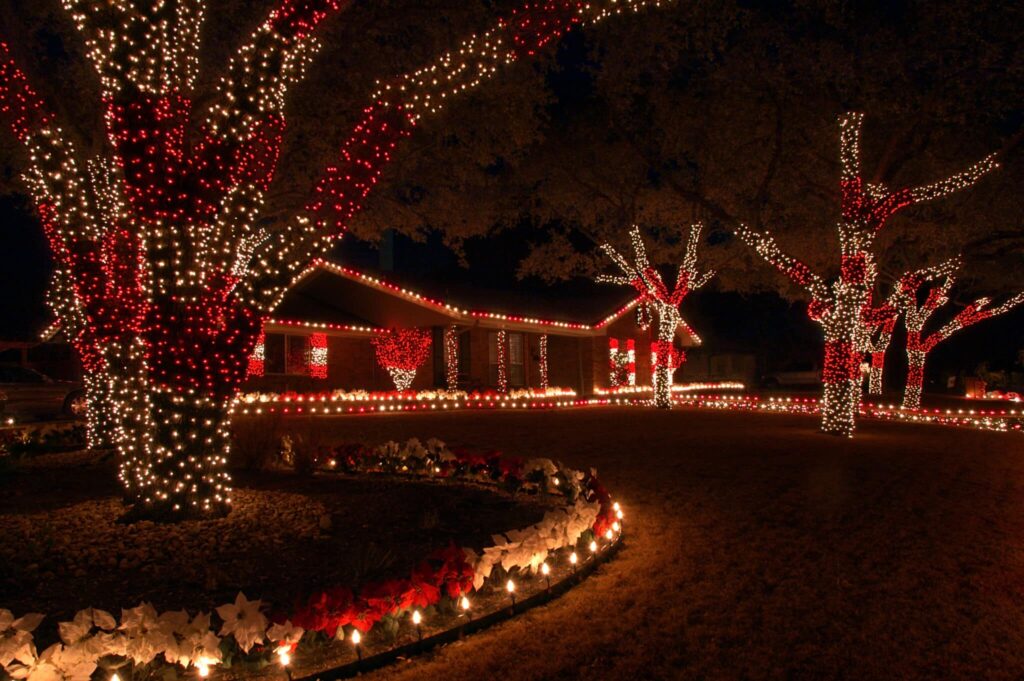 Searching for Lowell
Christmas Light Installers Near Me?
It's that time of year again! Christmas time! Before you break out the egg nog and head to the mall to do all your holiday shopping, you may want to add finding a quality holiday lighting company to your seasonal to-do list. But instead of typing "Lowell Christmas light installers near me" into Google, contact the team at NorthArk ProWash LLC.
We offer quality, top-rated, full-service holiday light installation services. From conception to removing lights at the end of the holiday season, our holiday outdoor lighting pros will take care of it all, so you can focus on spending more time with your loved ones. Give the pros at NorthArk ProWash LLC a call or email us at northarkprowash@gmail.com to set up a consultation. 
As with hiring any company to take care of a task, there are many benefits to hiring us to hang your holiday lighting in Lowell, AR. For starters, hiring a professional like us saves you time. Hanging up your own Christmas lights can be a time-consuming process because it involves way more than just hanging up the lights.
Holiday Lighting
Lowell, AR Residents Love
In some cases, you're having to go searching for the lights in your garage, attic, or basement. Then, after finding them, you may have to spend time untangling them. Or, worse, you could start hanging them up or hang them up only to realize that half of the lights are out. By hiring a professional, you remove common situations like this.
Another big benefit of hiring someone is that you won't have to rush around. Oftentimes, hanging up the Christmas lights is just one of the many things on your to-do list. Because you may have limited time to get it done correctly, it may not end up looking the way you want it to. Furthermore, you may not be able to even complete your light display the way you want due to a lack of resources such as not having a ladder tall enough or not having enough lights.
Not only do these situations apply to homeowners in Lowell, AR, but they could apply to commercial business owners, too. As a business owner, you have to consider liability. So, it's not possible to just have someone on your staff get up on a ladder to hang up lights. This is just another reason why you should hire NorthArk ProWash LLC to hang up your commercial Christmas lights.
While this is by no means an exhaustive list of the reasons why you should hire a professional, they're just a few of the most common.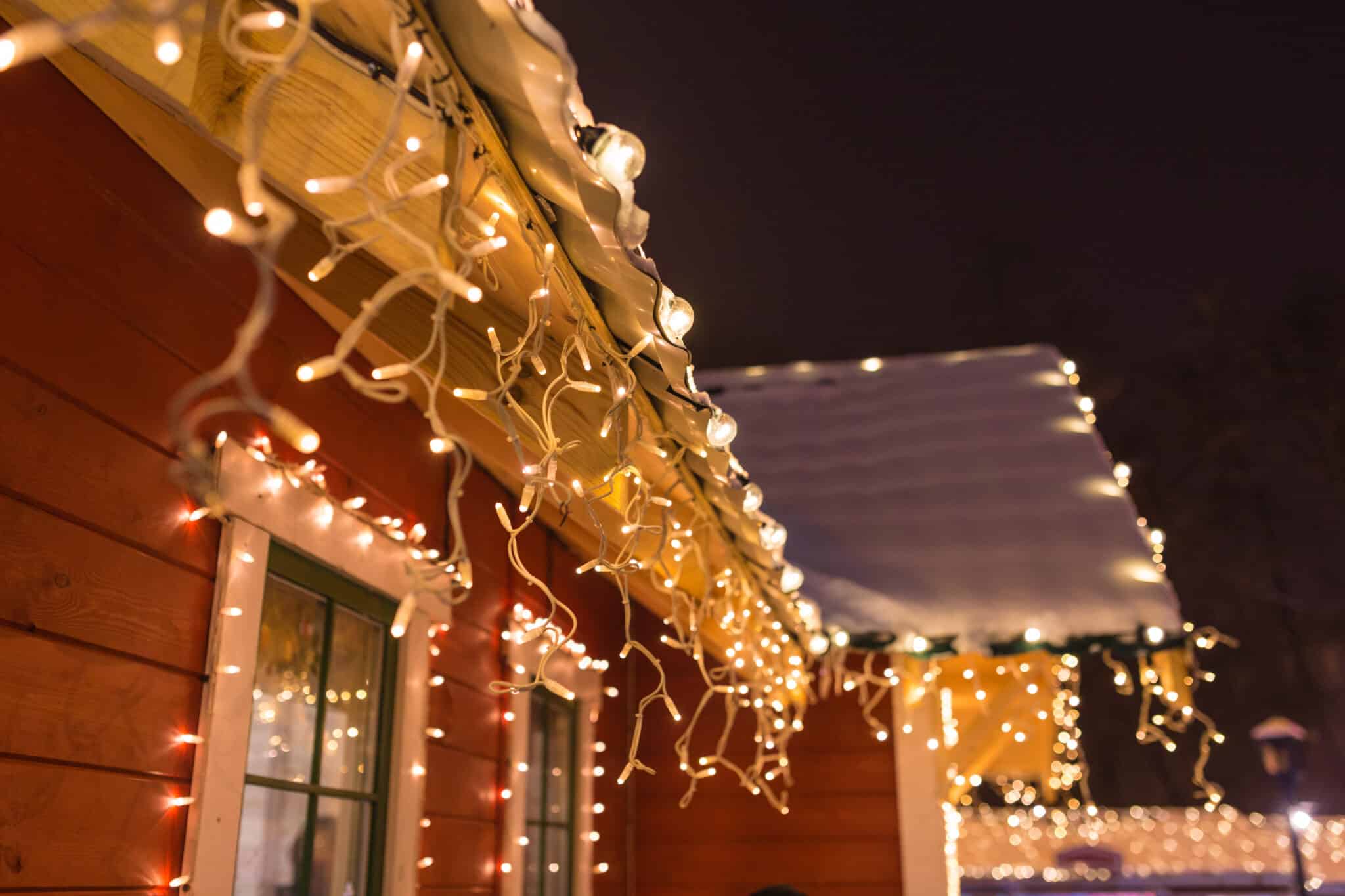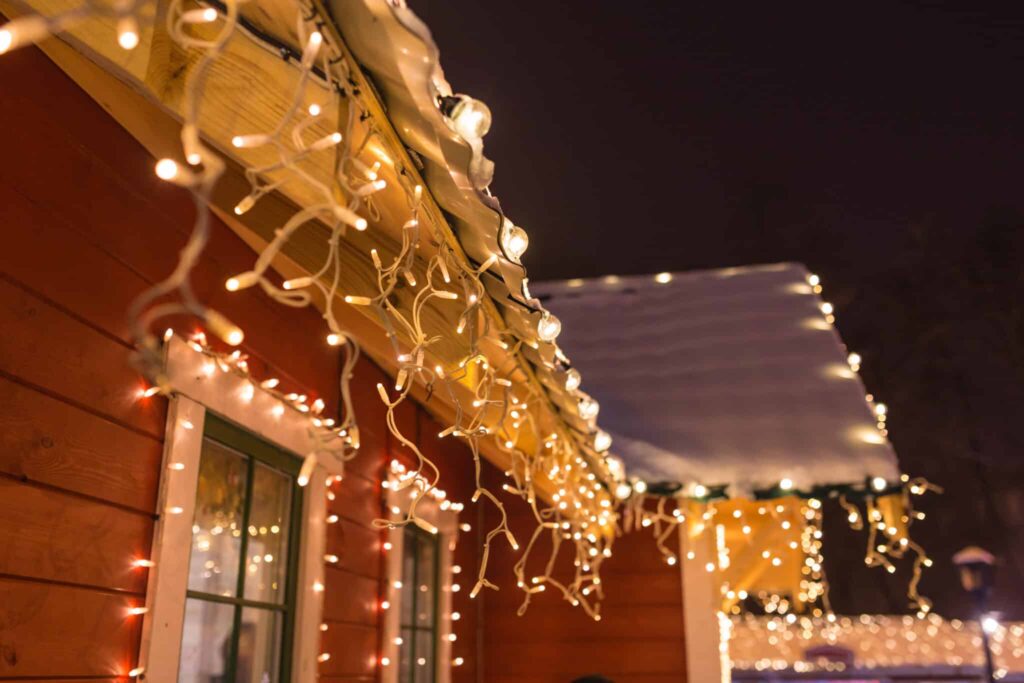 We hired *COMPANY NAME* for *SERVICE* and couldn't be happier with their service! From start to completion they were professional, on time, friendly, and were a pleasure to work with.
We couldn't be happier after the *SERVICE* service from *COMPANY NAME*. We will definitely be hiring them again in the future.
*COMPANY NAME* did an amazing job on our home. We would definitely recommend this company to anyone looking for professional *SERVICE*!
I highly recommend *COMPANY* to anyone who's looking for *SERVICE*. They were very thorough and reasonably priced as well!

CREATING CLEAN COMMUNITIES ONE PROPERTY AT A TIME WHILE SPREADING POSITIVITY. WE ARE NORTHARK.
The Christmas Lighting Experts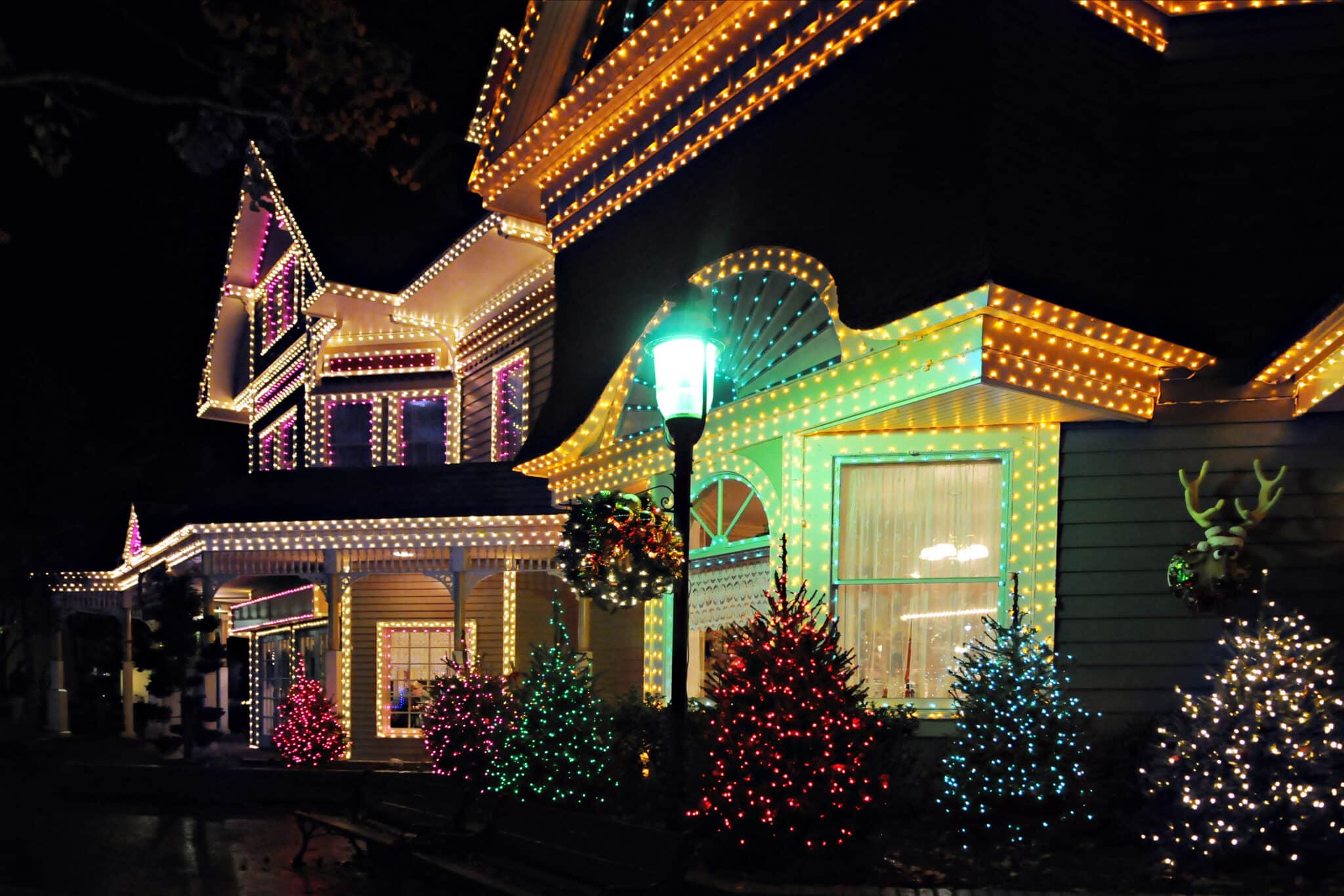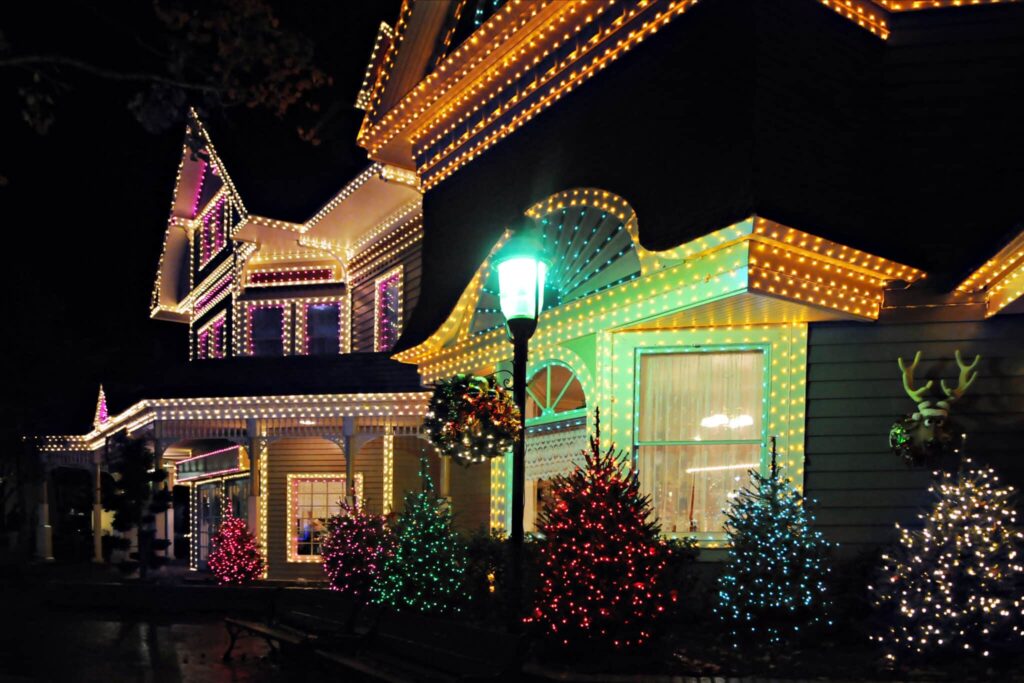 Professional Holiday Lighting
Company in Lowell, AR
Whether you're looking to hire us for your commercial holiday lighting display or you personally, you must know what to expect from this process. On average, it should only take between one and four hours to hang up the lights. This timeframe may vary depending on the details of your custom lighting package and how large your property is.
The second thing you should know is that repair and replacement services are included in the cost of your Christmas lighting installation Lowell, AR package. If a bulb burns out or breaks, just give us a ring. We'll promptly come out to fix it so your lighting display goes back to the way it was. Once the holiday season is over and you're finished with your lighting display, we'll come out to your home or commercial property and take it all down. If you loved your display and would like to use it the following year, just let us know and we'll store it for you.
However, don't be afraid to change it if you want to. Christmas lights come in all sorts of colors and styles, including LED in pink, orange, white, blue, red, and rainbow. When you work with NorthArk ProWash LLC, you can create a custom holiday display year after year, so you'll always be the most creative and interesting house (or commercial property) on the block.
Call Today for Holiday Lighting
Installation in Lowell, AR!
If you have questions about the benefits of hiring someone to hang up lights or what's involved in the process, don't go to Google and type in "holiday lighting installation near me" for the answers. Instead, call the staff at NorthArk ProWash LLC to learn more. A member of our team can answer all your questions, offer you a quote, and help you book your appointment.
If you prefer, you can get in touch with us via our convenient online submission form. Just let us know the type of property you want lights installed at, your contact information, and your address. We'll be in contact with you for an appointment anytime between Monday and Saturday.
NorthArk ProWash LLC has been around and installing residential and commercial Christmas lights since 1999. With over two decades of experience beneath our belt, we can help you come up with the prettiest light display that will shine throughout the holiday season.
We welcome you to check out our gallery and reviews to see why the team and services from NorthArk ProWash LLC consistently make us one of the highest-rated lighting installation companies in Lowell, AR. Don't wait. Let's bring your festive vision to life!
We also offer the following services in Lowell, AR: