CREATING CLEAN COMMUNITIES ONE PROPERTY AT A TIME WHILE SPREADING POSITIVITY. WE ARE NORTHARK.
Commercial Washing Rogers, AR
Parking Lot Power Washing Services
Rogers, AR Residents Trust
When hiring a commercial pressure washing company, you need the right one on your side that will treat your commercial property with the utmost care, like NorthArk ProWash LLC. The curb appeal of your commercial property is important. If your property is covered in stains, grime, dirt, or organic materials, your business could be relaying a message to your employees and customers that cleanliness isn't your priority. However, this could turn a customer away. With our commercial pressure washing services, we will give your commercial building the thorough cleaning it needs and deserves. 
At NorthArk ProWash LLC, we are a locally owned pressure washing company that offers convenient and high-quality commercial washing in Rogers, AR. We use only the best pressure washing equipment and products when performing our services to ensure that your property gets a thorough deep cleaning without causing any damage. We offer a full menu of different commercial power washing services, which include; parking lot power washing services, commercial building power washing, commercial concrete cleaning, commercial gutter cleaning, and homes that are ready to be put on the market by real estate agents. Whichever pressure washing service you need, we're here to help!
Searching for Rogers
Commercial Power Washer Near Me?
When searching for Rogers commercial power washer near me, it's important to find a company that's knowledgeable and fully trained in what techniques to use on different surfaces. For more delicate surfaces, a soft wash method should be used. A few surfaces that the soft wash method should be used on include; windows, siding, soft brick, and roofs. The soft wash method is gentle enough to not harm the exterior surfaces of your building; however, it's still capable of effectively removing materials like dirt, grime, stains, and organic materials from these surfaces. Using a high-pressure wash method on delicate surfaces can cause damage to these surfaces, which could result in costly repairs or replacements. When finding a commercial pressure cleaning company, experience and skill are needed. At NorthArk ProWash LLC, we use our knowledge and training to provide you with a thorough but careful service to ensure that we don't harm your commercial property. We also provide top-rated house washing, roof washing, gutter cleaning, pressure washing, holiday lighting, and more.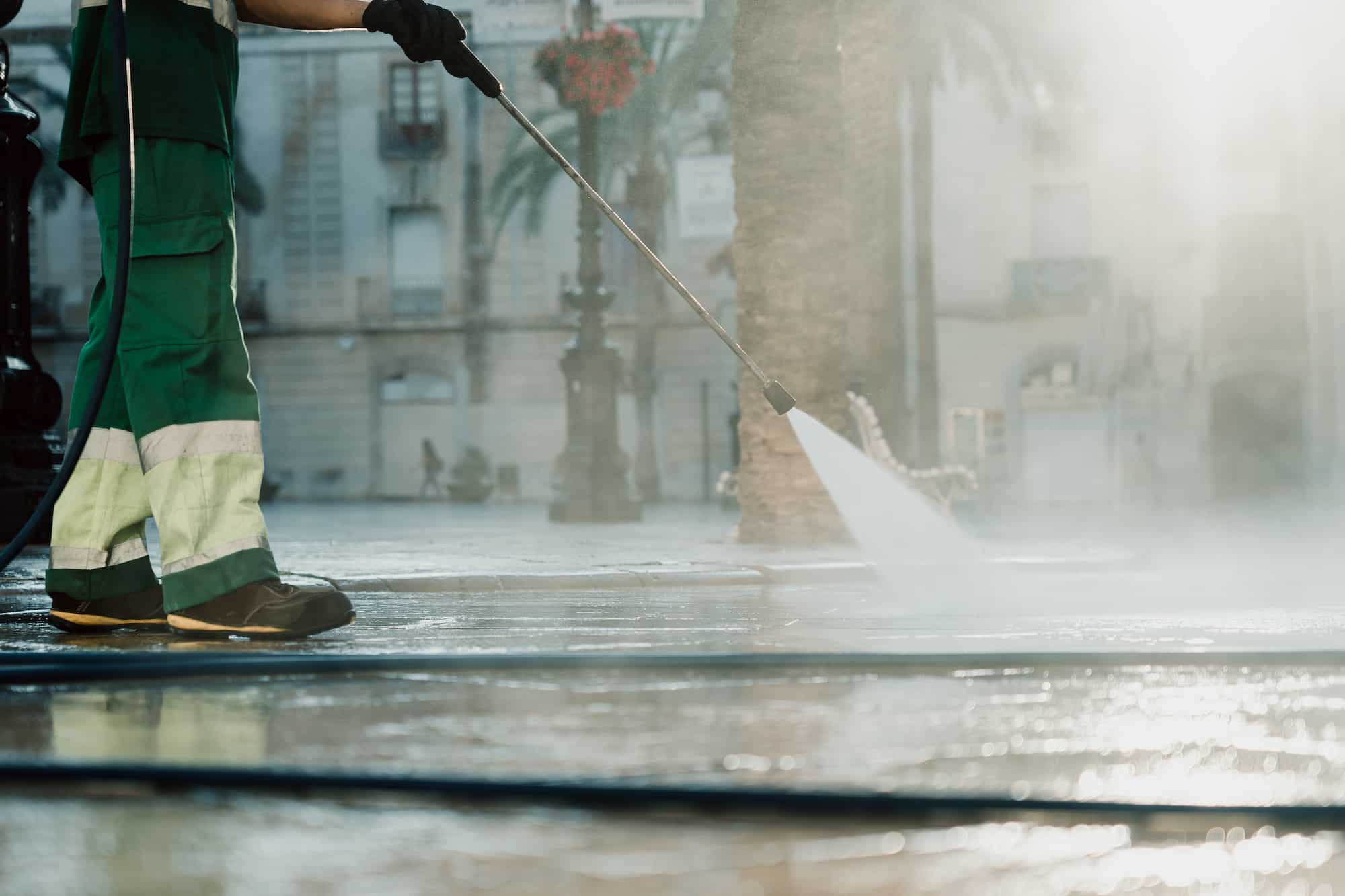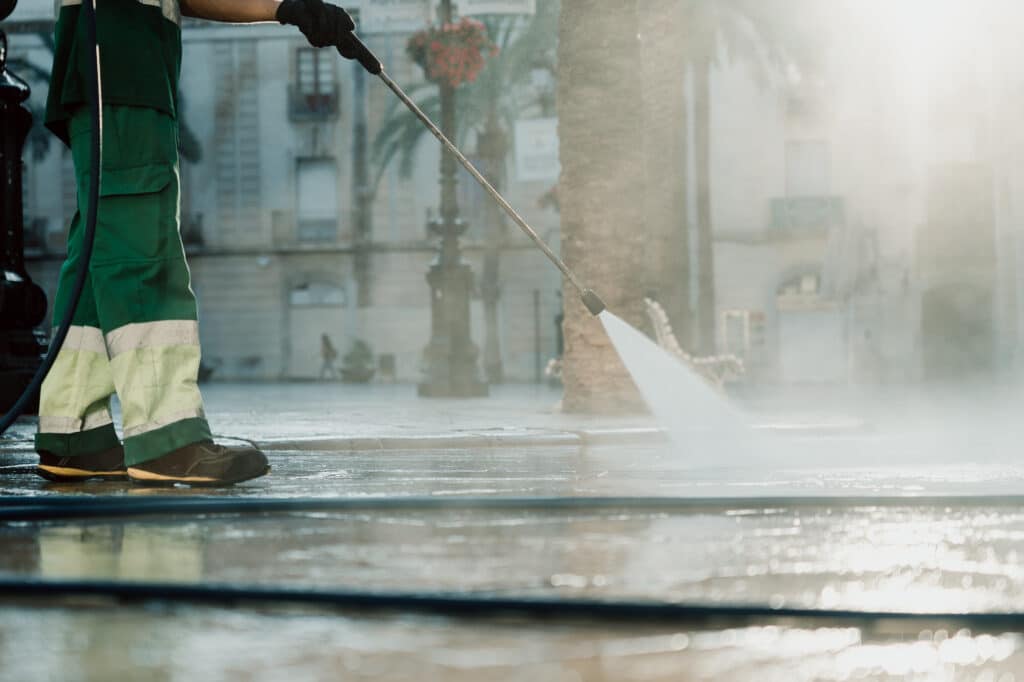 We hired *COMPANY NAME* for *SERVICE* and couldn't be happier with their service! From start to completion they were professional, on time, friendly, and were a pleasure to work with.
We couldn't be happier after the *SERVICE* service from *COMPANY NAME*. We will definitely be hiring them again in the future.
*COMPANY NAME* did an amazing job on our home. We would definitely recommend this company to anyone looking for professional *SERVICE*!
I highly recommend *COMPANY* to anyone who's looking for *SERVICE*. They were very thorough and reasonably priced as well!

CREATING CLEAN COMMUNITIES ONE PROPERTY AT A TIME WHILE SPREADING POSITIVITY. WE ARE NORTHARK.
Top-Rated Commercial Building Power Washing in Rogers, AR
Call Today for
Commercial Power Washing in Rogers, AR
Are you tired of your commercial building and property looking dull or dirty? It's time for your commercial property to get a thorough cleaning for you to step up the curb appeal of your business. Pressure washing the exterior surfaces of your business will achieve a more professional, attractive, cleaner, and healthier environment for your employees and customers. In doing this, your employees can take pride in working in a safer environment. You can also count on us to provide excellent customer service. It's important to our team that your experience when working with us is easy and stress-free. We have an excellent reputation and we look forward to showing you why. Make sure you reach out to our team in Rogers, AR, today to learn more about our commercial pressure washing services, and the other pressure washing services we offer, or for a free quote.