CREATING CLEAN COMMUNITIES ONE PROPERTY AT A TIME WHILE SPREADING POSITIVITY. WE ARE NORTHARK.
Christmas Lighting Installation Rogers, AR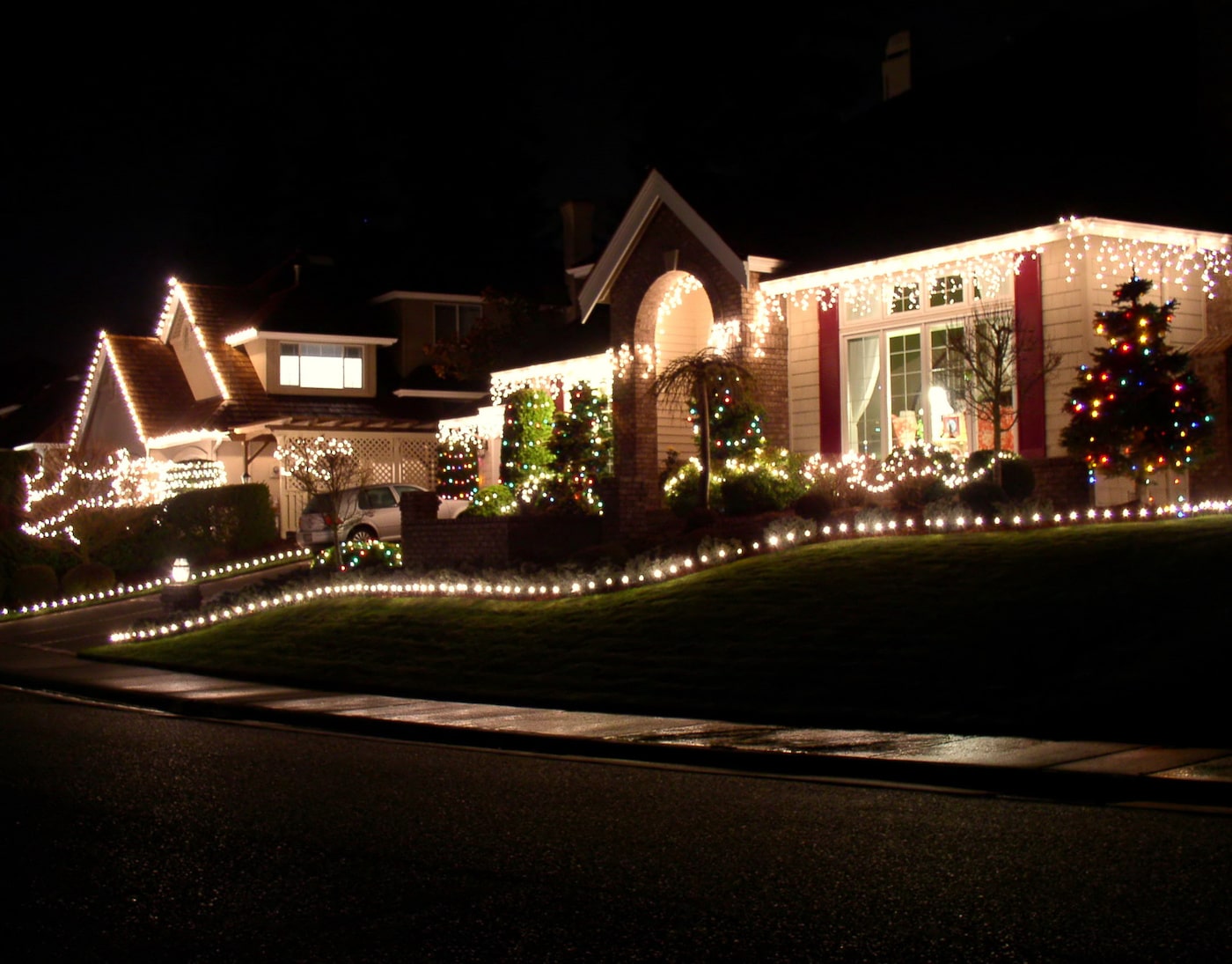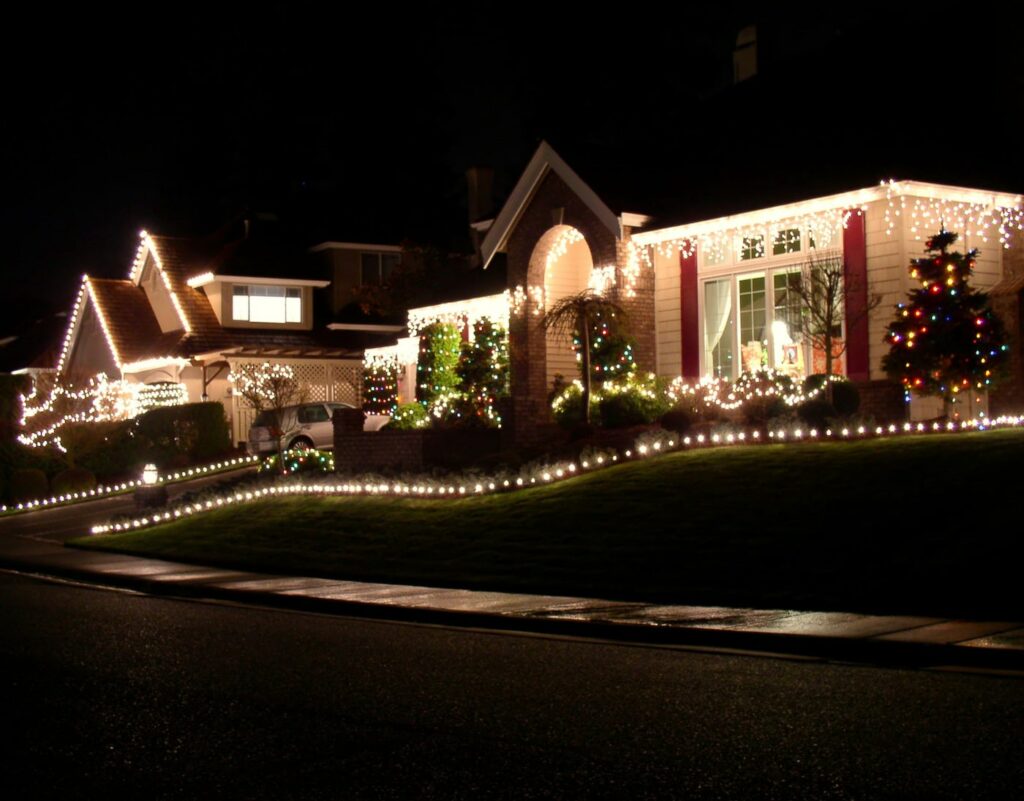 Searching for Rogers
Christmas Light Installers Near Me?
If you landed on this page, then it means you're already starting to think about next year's holiday lighting installation for your Rogers, AR home. And, at NorthArk ProWash LLC, we love that because we're just as passionate about holiday lighting in Rogers, AR as you! Instead of typing "Rogers Christmas light installers near me" into Google, reach out to the team at NorthArt ProWash LLC.
We offer affordable and customizable commercial holiday lighting packages that fit every style of house, budget, and vision. Contact us to get started. Your dazzling holiday lighting display is only a phone call away!
While the holiday season is chock full of fun festivities, the reality is that it can all be very time consuming and exhausting. You already have a million things on your to-do list that hanging up your holiday display may not make the top of the list.
Furthermore, it can be dangerous to try and hang up an extensive lighting display by yourself. You have to get up on a ladder, sometimes, in less than comfortable weather conditions, and that in itself may make you uncomfortable. Plus, it can be dangerous. These are two big reasons why you should consider hiring a professional holiday lighting company like NorthArk ProWash LLC. We can safely and efficiently hang up your Christmas lights in as little as a few hours, so you can kick back and just enjoy the finished product.
Holiday Lighting
Rogers, AR Residents Love
If you're contemplating hiring us for your holiday outdoor lighting, you may have a few questions about what goes into the process. Let's answer that!
There are a few ways to approach creating your holiday light display. The first is to consult with us for suggestions based on your budget, lighting style, and color preference. Because of how long we've been doing this, we can help you come up with a unique design that will make your home the brightest and most festive one on the block.
The other option is to call us when you already have an idea in mind. Maybe you saw a lighting display in a magazine that you want to emulate. Or, maybe there's been a vision you've been wanting to bring to life for years but just never had the time and/or resources to do it. In this case, just let us know what you're thinking and we'll make it happen.
After your initial consultation with us, our lighting professionals will come out to your property and hang them up. What makes the team at NorthArk ProWash LLC stand out from the competition is that we will hang these lights with meticulous detail so that everything looks perfect.
If a bulb burns out or something happens to your lighting display, such as being damaged due to severe rain, wind, or snow, just let us know and we'll send someone out to make the necessary repairs and/or replacements, all included in the price of your installation package.
Then, once the holidays are over, we'll come out and take the display down. The most work you have to do in this process is to give us a call!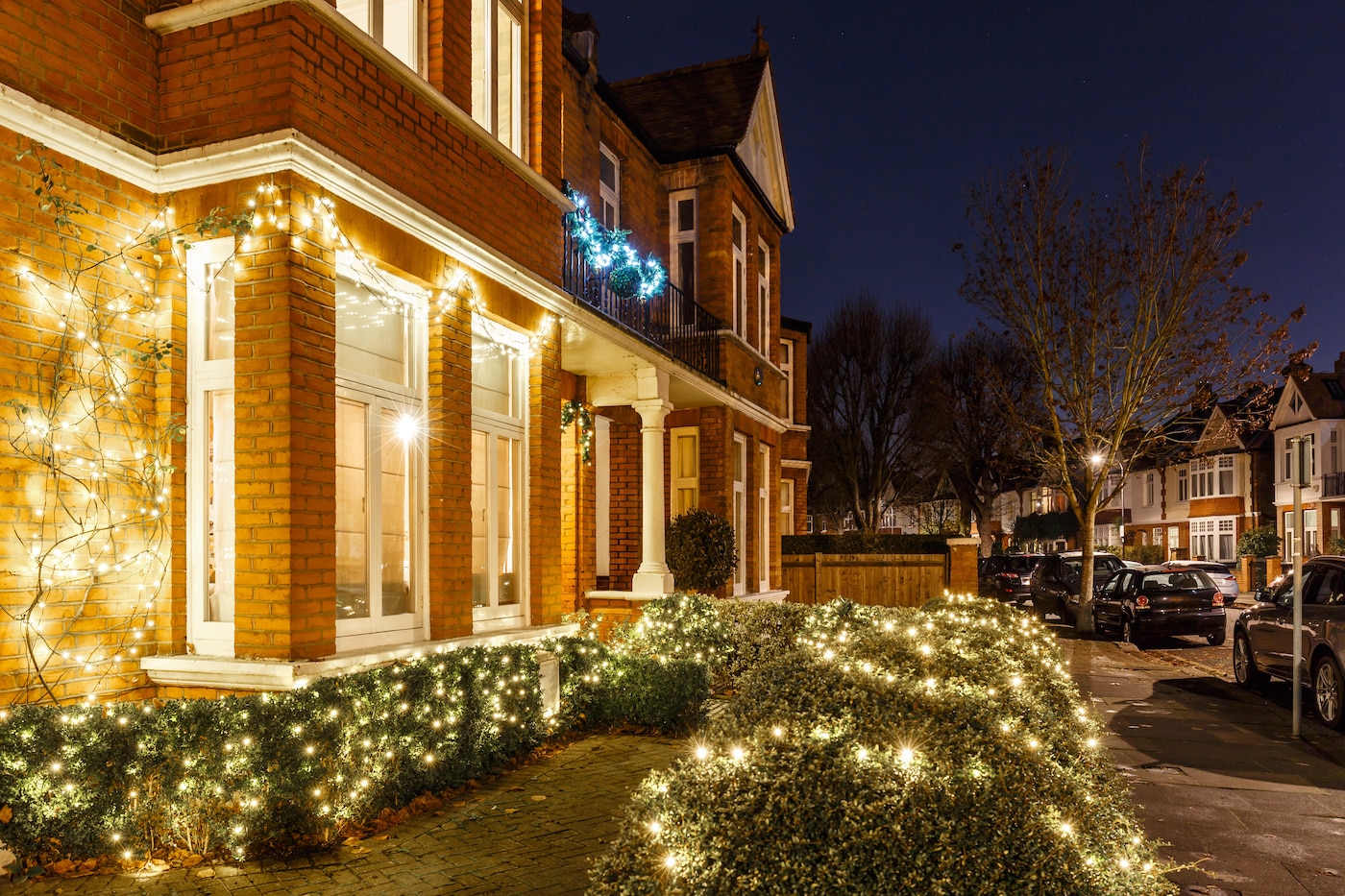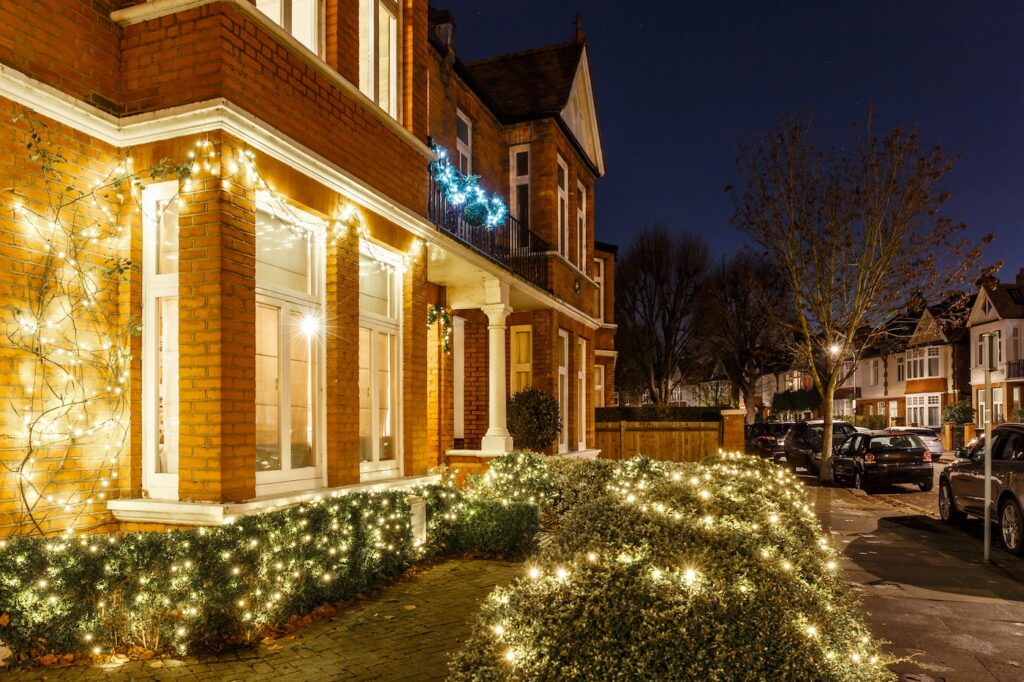 We hired *COMPANY NAME* for *SERVICE* and couldn't be happier with their service! From start to completion they were professional, on time, friendly, and were a pleasure to work with.
We couldn't be happier after the *SERVICE* service from *COMPANY NAME*. We will definitely be hiring them again in the future.
*COMPANY NAME* did an amazing job on our home. We would definitely recommend this company to anyone looking for professional *SERVICE*!
I highly recommend *COMPANY* to anyone who's looking for *SERVICE*. They were very thorough and reasonably priced as well!

CREATING CLEAN COMMUNITIES ONE PROPERTY AT A TIME WHILE SPREADING POSITIVITY. WE ARE NORTHARK.
The Christmas Lighting Experts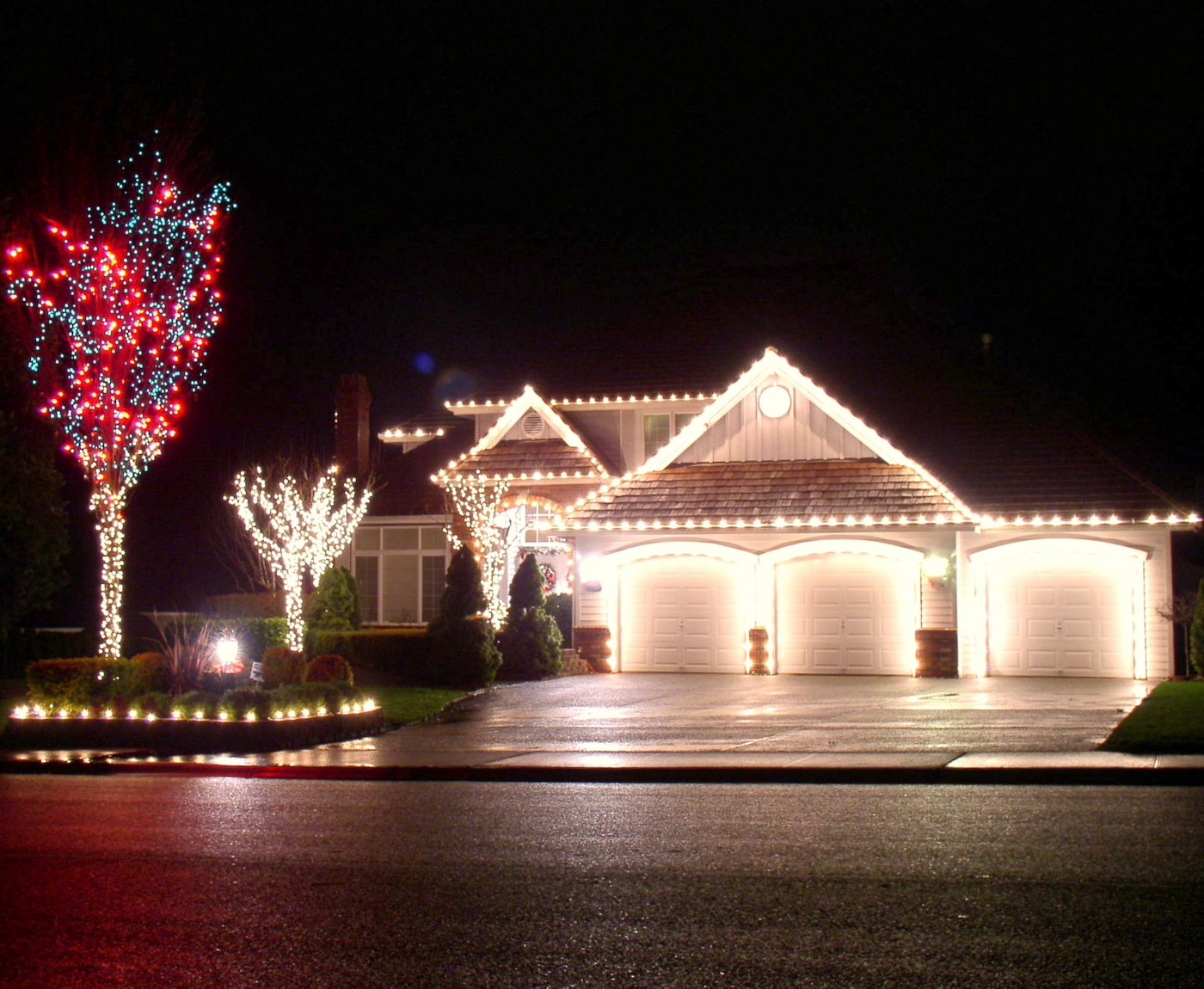 Professional Holiday Lighting
Company in Rogers, AR
While you may be typing "holiday lighting installation near me" into Google as a homeowner in Rogers, AR, you may also want to search for us if you're a commercial property owner, too. After all, why should residential properties get all the festive fun?
NorthArk ProWash LLC proudly offers commercial Christmas lights to local restaurants, office buildings, apartment complexes, hotels, schools, retail stores, and more. We have color and style options that can match your company's branding and color scheme. Best of all, if you enjoy the display you have this year, we can store it for use again next year. For examples of our commercial outdoor Christmas lights, we welcome you to check out our gallery.
Call Today for Holiday Lighting
Installation in Rogers, AR!
Instead of spending hours searching on Google for "Christmas lighting installation Rogers, AR," turn to the team that has a reputation for quality craftsmanship and customer service. Our services come highly rated in the greater Rogers, AR area. We welcome you to check out our reviews to see what our customers have to say about our holiday lighting packages.
Lights are the perfect way to indulge in the festivities of the season. They make your commercial establishment and home more inviting, and with a custom lighting package, you can feel like you have a design that is uniquely you. The dedicated team at NorthArk ProWash LLC is happy to help you and bring your vision to life this holiday season…and beyond!
We also offer the following services in Rogers, AR: